One thing drivers and cars have in common is the need for air. Induction systems provide a third of the critical necessities for engines to run, so giving your BMW the best way to breathe is paramount in engine performance. If you need to replace your filter, recharge your reusable pod filter, or upgrade your intake, turbos, or intercooler parts, everything can be found below. We have OEM replacements as well as aftermarket performance upgrades to keep your BMW pristine, powerful, and functioning at peak efficiency.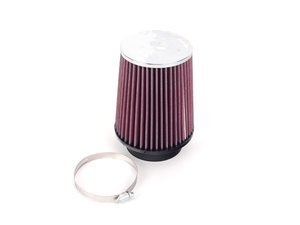 Can be adapted to work with a number of BMW intakes by removing the stock air box and replacing it with this filter.
Custom piping and mounting may be required for optimal fitment and air flow benefits.