BMW F12 Performance Chips & Software
Performance tuning for your BMW gives it more efficient and effective ECU mapping which favor power delivery over comfort. BMW tuning legend Jim Conforti produces incredible software tunes for nearly every model to give drivers a noticeable upgrade in their car's capabilities. The Turner Chips, Shark Injectors, Sprint Boosters, and Burger Motorsports tuning software and handheld devices are all right here for you to give your BMW the engine management change it deserves.
You're currently viewing parts for your
(F12) 6-Series Convertible 2012+
.
Reset your chassis

For accurate results, specify your model below.
This category contains 16 parts that may fit your (F12) 6-Series Convertible 2012+
This category contains 1 part that may fit your (F12) 6-Series Convertible 2012+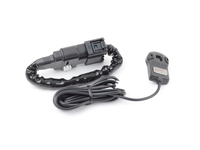 Qty
In Stock
Free Shipping
This category contains 10 parts that may fit your (F12) 6-Series Convertible 2012+