BMW F30 Axleshafts & Half-Shafts

We offer front and rear axle shafts for your BMW. BMW all wheel drive models front axle shafts are common failure items. We recommend inspecting the rubber boots regularly as a preventative measure. If the CV joints of the axle shaft are exposed to water and dirt they are very likely to fail prematurely.

For accurate results, specify your model below.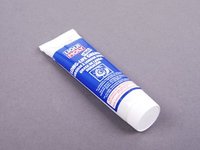 Made specifically for long periods of lubrication for extremely high bearing pressures and high pressure surface contact, this grease with the added MoS2 Anti-Friction modifier is great for things such as c.v. joints, bearings, guides, and spline shafts.
Long term protection for frictions heavy components.
Liqui-Moly is a German chemical company that offers top of the line engine oils, additives, and car care products that are designed to extend the life of your engine and ensure the best lubrication and cleanliness off engine and transmission components possible. With more than 50 years of experience and reviews across the world from magazines and race teams, Liqui-Moly proves time and time again why they are one of the most innovative lead forces of performance automotive chemicals in the world.

Part #: 2003
In Stock

Free Shipping
on orders $99 and up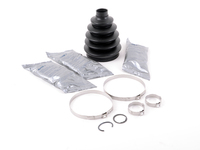 GKN is a global company specializing in meeting the needs of the growing automotive industry. Every time you travel by road or air almost anywhere in the world it is likely that GKN is helping you on your way. Designing, manufacturing and service systems and components for original equipment manufacturers, GKN is also competitive in the automotive aftermarket.
Continuously evolving, pioneering new technologies and reinventing existing ones, GKN is always striving to better themselves in everything they do.

Part #: 31607549468
Ships in 5 days

Free Shipping
on orders $99 and up