F30 Genuine BMW Tool Kits
A sure sign of a well-sorted BMW is the presence of all factory tools in the factory tool kit. We have all the OEM service tools for your BMW here to replace those lost, broken, or otherwise unusable factory tools to complete your car and keep it running strong.

For accurate results, specify your model below.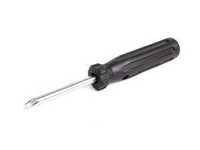 Missing a tool from your trunk mounted tool kit? Replace your missing Screwdriver with this Genuine BMW part. Having a complete tool kit is handy for quick repairs or it can save you in case of roadside failures. Also a complete tool kitis must when selling a car. If the tool kit is missing parts, what else has been neglected on the car?
This item fits the following BMWs:
1970-1976
2002 BMW
1600 2002 2002tii
2008-2013
E82 BMW
128i 135i 135is 1M Coupe
2014+
F22 BMW
228i 228i xDrive M235i M235i xDrive
1977-1983
E21 BMW
320ii
1984-1991
E30 BMW
318i 318is 318ic 325e 325es 325i 325ic 325is 325ix M3
1992-1998
E36 BMW
318i 318is 318ti 318ic 323is 323ic 325i 325is 325ic 328i 328is 328ic M3
1999-2005
E46 BMW
323i 323ci 325i 325ci 325xi 328i 328ci 330i 330ci 330xi M3
2006-2011
E90 BMW
325i 325xi 328i 328xi 328i xDrive 330i 330xi 335d 335i 335xi 335i xDrive M3 - Sedan
2006-2012
E91 BMW
325xi 328i 328xi 328i xDrive - Wagon
2007-2013
E92 BMW
328i 328xi 328i xDrive 335i 335is 335xi 335i xDrive M3 - Coupe
2007-2013
E93 BMW
328i 335i 335is M3 - Convertible
2015+
F80 BMW
M3
2012+
F30 BMW
320i 320i xDrive 328d 328d xDrive 328i 328i xDrive 335i 335i xDrive - Sedan
2013+
F31 BMW
328i xDrive 328d xDrive - Wagon
2014+
F34 BMW
328i xDrive GT, 335i xDrive GT - Gran Tourismo
2013+
F32 BMW
428i 428i xDrive 435i 435i xDrive - Coupe
2013+
F33 BMW
428i Convertible 428i xDrive Convertible 435i Convertible - Convertible
2014+
F36 BMW
428i Gran Coupe 428i xDrive Gran Coupe 435i Gran Coupe 435i xDrive Gran Coupe
2015+
F82 BMW
M4
1976-1981
E12 BMW
528i 530i
1982-1988
E28 BMW
524td 528e 533i 535i 535is M5
1989-1995
E34 BMW
525i 530i 535i 540i M5
1997-2003
E39 BMW
525i 528i 530i 540i M5
2004-2010
E60 BMW
525i 525xi 530i 530xi 528i 528xi 528i xDrive 535i 535xi 535i xDrive 545i 550i M5
2010+
F07 BMW
535i GT, 535i xDrive GT, 550i GT, 550i xDrive GT
2011+
F10 BMW
528i 528i xDrive 535i 535i xDrive 535d 535d xDrive 550i 550i xDrive M5
1982-1989
E24 BMW
633csi 635csi M6
2004-2010
E63 BMW
645ci 650i M6
2012+
F12 BMW
640i 640i xDrive 650i 650i xDrive M6
2013+
F06 BMW
640i Gran Coupe 640i xDrive Gran Coupe 650i Gran Coupe 650i xDrive Gran Coupe M6 Gran Coupe
1981-1987
E23 BMW
733i 735i
1988-1994
E32 BMW
735i 735il 740i 740il 750il
1995-2001
E38 BMW
740i 740il 750il
2002-2008
E65 BMW
745i 745li 750i 750li 760i 760li
2009+
F01 BMW
740i 740li 740li xDrive 740ld xDrive 750i 750li 750i xDrive 750li xDrive 760li
1990-1999
E31 BMW
840i 840ci 850i 850ci 850csi
2013+
E84 BMW
X1 sDrive28i X1 xDrive28i X1 xDrive35i
2004-2010
E83 BMW
X3 2.5i X3 3.0i X3 3.0si
2011+
F25 BMW
X3 xDrive28i X3 xDrive28d X3 xDrive35i
2015+
F26 BMW
X4 xDrive28i X4 xDrive35i
2000-2006
E53 BMW
X5 3.0i X5 4.4i X5 4.6is X5 4.8is
2007-2013
E70 BMW
X5 3.0si X5 4.8i X5 xDrive30i X5 xDrive35d X5 xDrive35i X5 xDrive48i X5 xDrive50i X5M
2014+
F15 BMW
X5 sDrive35i X5 xDrive35d X5 xDrive35i X5 xDrive50i
2008+
E71 BMW
X6 xDrive35i X6 xDrive50i X6M
1996-2002
Z3 BMW
Z3 1.9 Z3 2.3 Z3 2.5i Z3 2.8 Z3 3.0i M Roadster M Coupe
2003-2008
E85 BMW
Z4 2.5i Z4 3.0i Z4 3.0si Z4 M Roadster M Coupe
2009+
Z4 BMW
Z4 sDrive28i Z4 sDrive30i Z4 sDrive35i Z4 sDrive35is
2000-2003
E52 BMW
Z8 Roadster

Part #: 71111179629
In Stock

Free Shipping
on orders $99 and up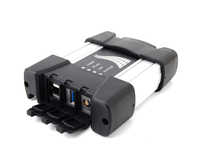 This ICOM unit is designed to work with BMWs using an OBDII connection, and works with ISTA and ISTA/P. It's compatible with ISPI Next and BMW OSS (Online Service System). This unit will connect to your computer, ISSS, or ISID with the included network connector or over WiFi. For vehicles that use the MOST connector, an ICOM Next B unit will be needes, and ICOM Next C is used for vehicles with the 20-pin connector.

Part #: 81312360883
In Stock
Free Shipping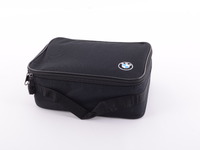 This is the second generation "M Mobility Kit" from BMW. Unlike the older, more expensive kit, the tire sealant and air compressor of this can be used separately, meaning the air compressor can be used for occasion inflation (without needing to pump in sealant fluid). This kit is an absolute MUST HAVE on all newer BMW's that have no spare tire. It can also be a life-saver on any other BMW, even if you have run fun flats or a spare tire.
The kit consists of a convenient zip-up nylon storage bag which contains a portable 12 volt DC air compressor (with pressure gauge), one bottle of tire puncture repairing sealant gel, universal compressor adapters, valve stem removal tool, one pair of stretch-fit black gloves to keep your hands clean, and an instruction manual to guide you through the process of performance a roadside tire repair on your BMW. And it stows neatly in your trunk until needed. We keep one of these kits in all of our BMWs, and think you should too. Replaces part number 71100413439.

Part #: 71102333674
In Stock
Free Shipping