E28, E30, E34, E36, E39, E46, E9X, MZ3, Z4 Turner Motorsport Adjustable Front Sway Bar End Links (Pair)
You get the best of both worlds with this pair of Turner Motorsport adjustable sway bar links. We searched far and wide to find the hidden gem of swaybar links. You get the same quiet operation and long life as the stock links plus the strength and adjustability of rod-end style sway bar links.

With the wide range of suspensions and sway bars available today adjustable sway bar links can help you with many problems. Along with the ability to remove preload you can change the length to maximize sway bar geometry. Example: if the sway bar hoop comes too close to the steering rack, oil cooler, or under tray in its suspension travel you can adjust it by simply lengthening or shorting the adjustment rod. In some cases you may need a longer or shorter adjustment rod to achieve optimal geometry. We also offer these same links in other custom lengths (click here) that may not be specific to BMW chassis.

Features:
Adjustable to neutralize preload on sway bar (balanced handling)
The ability to set sway bar geometry and clearance
Low friction ball joints
High articulation
Direct replacement for OEM sway bar links
Watertight boot seal
Ball joint is made by a world leader in ball joint technology, THK. THK's OEM Customers: BMW, Porsche, Ford, GM, Nissan, Honda, and Toyota
Turner Swaybar Link Specs:
TSU9912AF1: 220.00mm - 235.00mm / 8.66" - 9.25"
TSU4612AF3: 250.00mm - 265.00mm / 9.84" - 10.43"
TSU5012AF8: 280.00mm - 295.00mm / 11.02" - 11.61"
TSU9912A95: 290.00mm - 305.00mm / 11.42" - 12.00"
These adjustable sway bar end links can be used on a variety of BMWs. Please select your car below. Please note these end links do not fit non-M E36, except 325i/is produced before 6/1992.

Turner Motorsport
T#:
339009
|
Part#:
TMS339009
1 of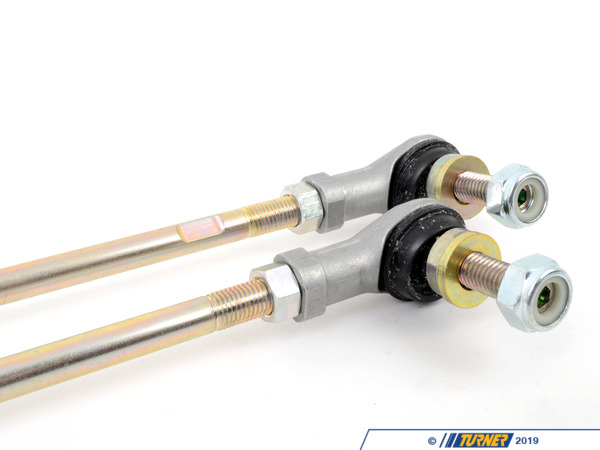 2 of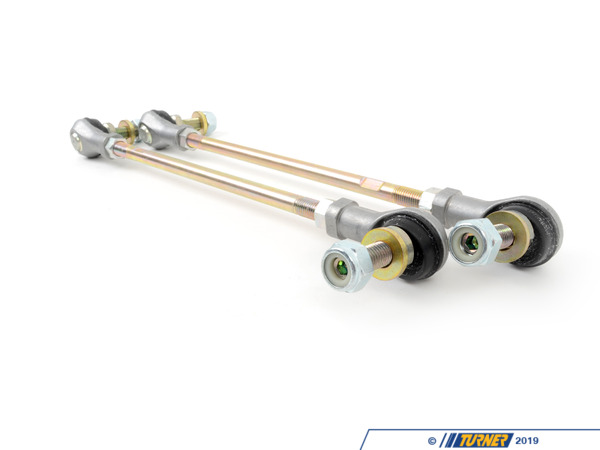 3 of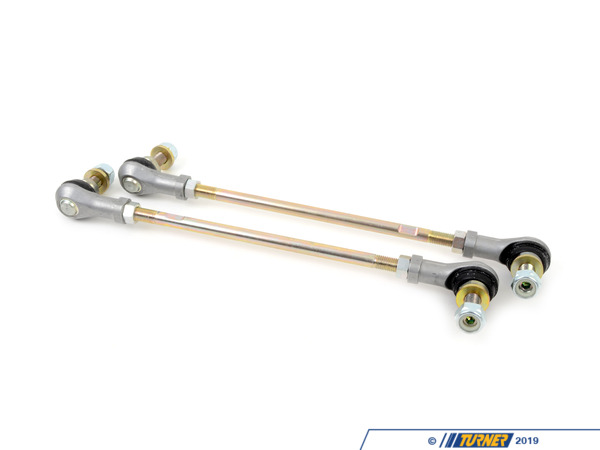 4 of
Select Options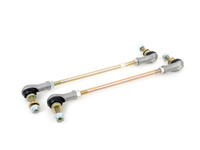 E28 5 Series 82-88 (TSU9912AF1)

In Stock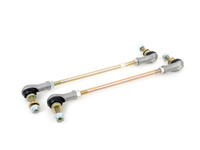 E30 M3 88-91 (TSU9912AF1)

In Stock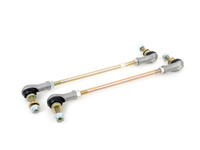 E34 5 Series 89-95 (TSU9912AF1)

In Stock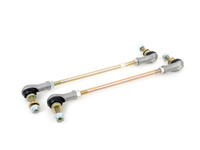 E36 M3 95-99 (TSU9912AF1)

In Stock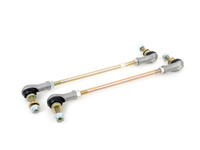 E36 325 6/92 And Earlier (TSU9912AF1)

In Stock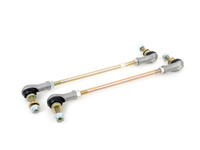 MZ3 1998-2002 (TSU9912AF1)

In Stock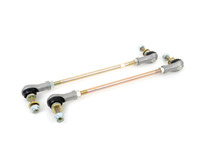 E46 3 Series (Non Xi) 99-05 (TSU4612AF3)

In Stock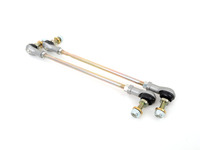 E46 3 Series 325xi & 330xi 01-05 (TSU9912A95)

Ships on Jun 23, 2020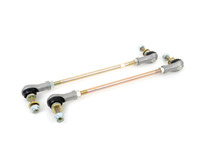 Z4 Roadster/Coupe (TSU4612AF3)

In Stock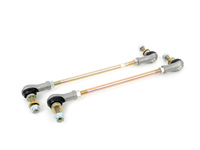 MINI Cooper/Cooper S (TSU5012AF8)

In Stock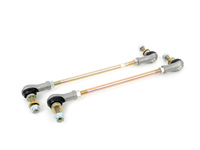 E90 3 Series Sedan 06+ Except Xi (TSU5012AF8)

In Stock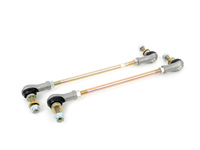 E92 3 Series Coupe 07+ Except Xi (TSU5012AF8)

In Stock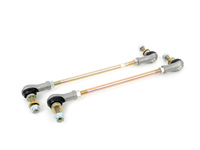 E39 540i & M5 (TSU5012AF8)

In Stock

E28, E30, E34, E36, E39, E46, E9X, MZ3, Z4 Turner Motorsport Adjustable Front Sway Bar End Links (Pair)