Active Autowerke Supercharger Kit - (Rotrex) - E36 M3
No one buys an M3 because they like limits.
This carefully engineered kit matches the Rotrex C38 supercharger with the perfect hardware, software and tuning to take the factory 240 HP straight up to 360 HP (with the potential for even more power with additional upgrades).
Best of all, if your craving for more power is still insatiable, there is a higher upgrade Level 2 featuring more boost and a front mounted air to air intercooler. The Active Autowerke supercharger systrem is truly modular and fully upgradeable.
Running on 91-93 octane pump fuel with full emissions system intact, this system has stood the test of real world conditions and delivers thrill-worthy performance on demand while still retaining that BMW feel for a comfortable daily commute.
Key Features;
Rotrex C38 Supercharger
Mounting bracket, pulleys and belt
6 larger high-flow fuel injectors
Active Autowerek Performance Air Filter
Active Autowerke Dyno-Tuned Software
All mounting hardware, plumbing, hoses and clamps
Illustrated instruction manual & installation guide
2 Year Warranty with free tech support
Performance Specs:
Power : 360 BHP @ 6900 rpm
Torque : 300 ft-lbs @ 5700 rpm
Boost Level : 7.0 psi
Want even more power? Upgrade to the Stage 2 kit with Intercooler.
The level 2 version of this system brings you car to another level, boasting a large front mount air to air intercooler and comes complete with all piping and hardware required to make this bolt on application work. This upgrade increases your car HP an additional 30-40HP over the stage 1 system. The stage 2 upgrade also includes an new high performance fuel pump to help deliver the necessary fuel. With the reliability and performance of an intercooled system along with our perfectly tuned software this system is a must for the true enthusiast looking to bring their M3 to new heights.
Custom built to order. Please allow 2-3 weeks for delivery.
This item fits the following BMWs:
1995-1999 E36 BMW M3, M3 Convertible

T#:
340092
|
Part#:
AARSC-E36M3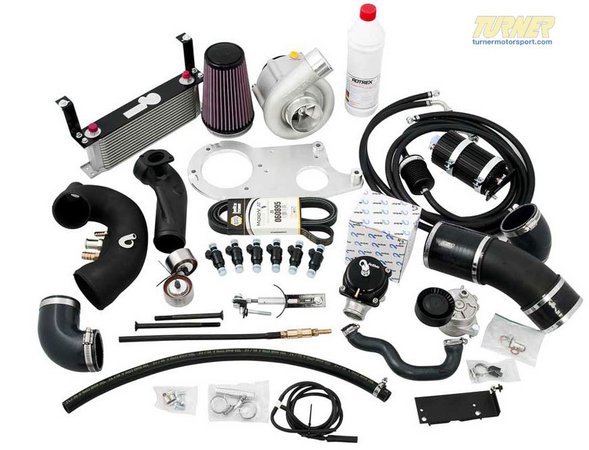 1 of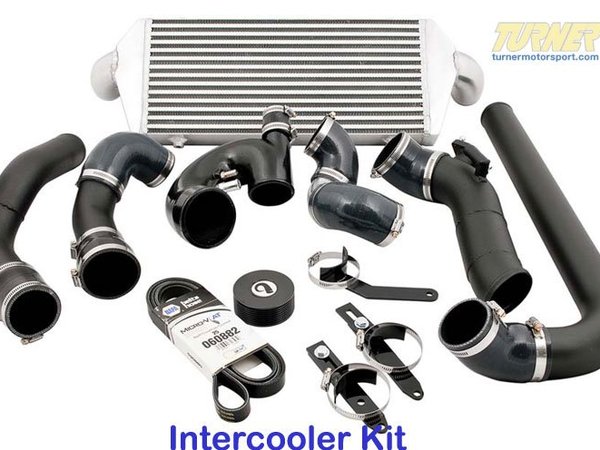 2 of
3 of