MSI 14x1.25 Bullet Nose Racing Wheel Studs with Dry Lube - F10 F30 F80 F82 F87
70MM, 80MM, OR 90MM OVERALL LENGTH
OUR HIGHEST-GRADE PREMIUM WHEEL STUD
DRY LUBE WITH BLACK M-PHOSPHATE COATING
STUD FOR RACE/TRACK USE
CORRECT SHOULDER SIZE FOR A WIDE RANGE OF HUBS/BRAKE ROTORS
USE WITH 14x1.5 NUT


For the very best in a race-grade wheel stud, stop looking! These are the wheel studs that our race teams insist on (after years of trying every stud design on the market). MSI Racing specializes in hardware for motorsport use (NASCAR and IMSA) and other advanced industries. We tried them on our Grand-Am/IMSA racecars and were very impressed by the performance and durability of their designs. Race wins and championships can come down to the seconds of a pitstop. We could run any wheel stud in the world and we use these. After testing them over the course of a few endurance seasons we decided to offer them to all of our customers as well.

These studs are available in three overall lengths - 70.5mm, 80.5mm, and 90.5mm. All sizes are made with aircraft quality alloy steel and have roll formed threads for greater strength than cut threads. We use a dry film lubricant HM-30 coating containing Teflon & Moly over a manganese phosphate finish. Manganese is preferred over the more common zinc because it's better at reducing friction and wear to prevent thread galling. With the dry lube applied over the phosphate this is the best corrosion resistance we have seen in any wheel stud! Salt tests have shown this stud is superior to others in corrosion resistance. The dry lube helps the nut engage and glide over the threads for faster engagement without cross threading or binding. Other features of our MSI studs include a large bullet nose nut-starter and a properly sized shank to work with a wider range of BMW wheel, nut, and brake rotor combinations. We intentionally avoid the extra large shoulders you see on other studs because they can interfere with some brake rotor hats. The extra large shoulder can be too large to allow the rotor to pass through and drilling out the holes is required (not cool!) Our studs have the sufficient shank for the brake rotor without interfering.

We configured these studs to have a 14x1.25 thread to go into the wheel hub. But the exposed stud has 14x1.5 threads. We did this because threading a nut is faster on 1.5 threads than a finer 1.25 thread pitch, which saved us time during pitstops. There are also more wheel nut options in 14x1.5. When you order our 14x1.25 studs make sure you also order the 14x1.5 nuts.
 

FREE red threadlocker with purchase of a full set of wheel studs (16 or more)

MSI Dry Lube Bullet Nose Wheel Stud Features:


Dry film lubricant HM-30 coating containing Teflon & Moly over a manganese phosphate finish
Innovative nut-starter and bullet shape radius that all but eliminates cross-threading
Properly sized shank to work with a wide range of brake rotor, wheel, and nut combinations
Heat-treated aircraft quality alloy steel
Developed from over 20 years of top level NASCAR use


These studs are installed using the traditional 'double-nut' method (one regular nut and one jam nut) with thread locking compound (Red Turbo-Lock or similar).

Sold per stud.
Wheel nuts sold separately.

T#:
340355
|
Part#:
MSI-M14X125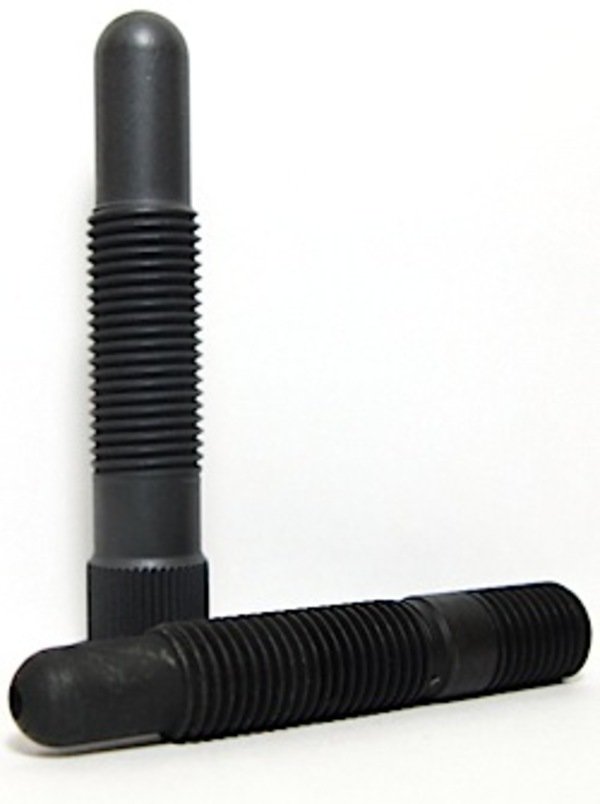 1 of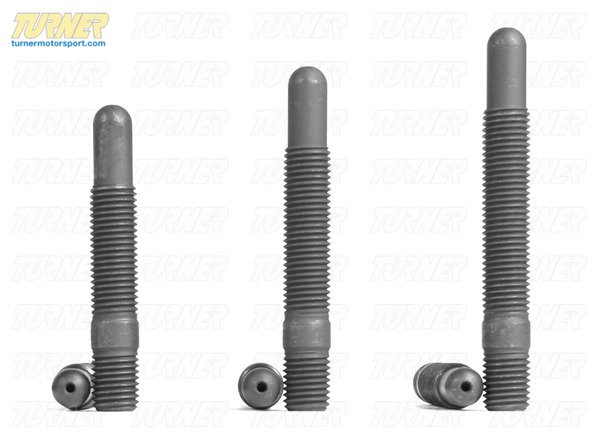 2 of
Select Options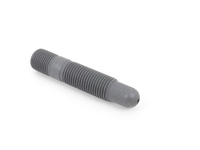 70.5mm Overall Length (20.0019)

In Stock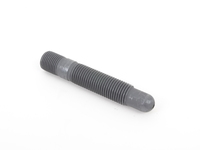 80.5mm Overall Length (20.0020)

In Stock
89mm Overall Length (20.0012)

In Stock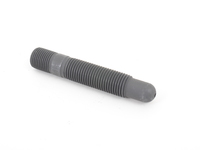 90.5mm Overall Length (20.0021)

In Stock
17mm 14x1.5 Turner Black Zinc-Coated Wheel Nut

In Stock
19mm 14x1.5 Turner Yellow Zinc-Coated Race Wheel Nut

In Stock No thanks, I already have lug nuts