ECS Wheel Spacer Test Fitment Kit
Unsure of what size spacer will work best for you? This professional kit includes 1mm, 2.5mm, 5mm, 10mm, and 15mm spacers with wheel studs and nuts for you play with. These are not the same spacers that we sell and they cannot be used to drive on. But with the studs installed the car can be lowered to the ground and rolled to check for clearances. These test fit spacers are drilled to fit the standard BMW 5x120 bolt pattern as well as 4-lug 4x100 (and VW/Audi bolt patterns too). You can stack spacers to achieve the perfect clearance. When you're ready call us to order the spacers you need (Turner spacers come in 3mm, 5mm, 7.5mm, 10mm, 12.5mm, 15mm, 17.5mm, 20mm, 25mm, and 30mm spacer thicknesses).
These spacers are not for driving on. They lack the hubcentric lip that BMW wheels are designed to work with. Driving on studs alone will lead to a failure.
Two ways to buy -
Own. Just as it says, you buy this kit to own. Perfect for shops or race teams that change wheels or brake components often. For shops you can measure wheel clearance and order the correct spacers the first time around (no wasting inventory or paying return shipping). Note: Kits purchased to Own are not returnable for refunds.
Rent. Pay the full price but get $110 as a store credit when you return the kit. We keep a modest $19.95 fee for the service. Perfect for DIY and enthusiasts who only need the Test Kit once. Use your store credit to purchase your spacers (or anything else from our catalog).
Wheel Spacer FAQ:
How to measure for wheel spacers
Wheel spacer encyclopedia

ECS
T#:
388196
|
Part#:
001202ECS03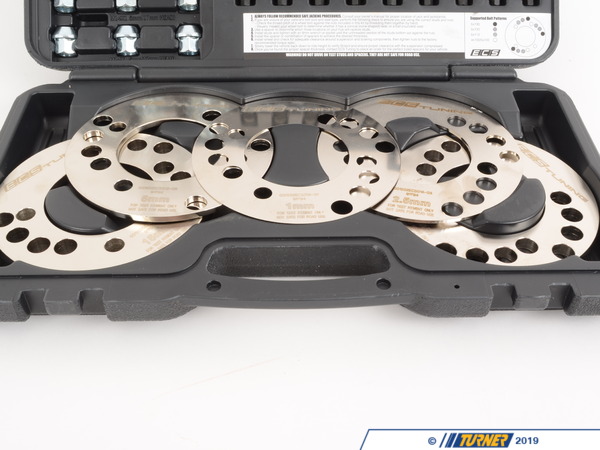 1 of
2 of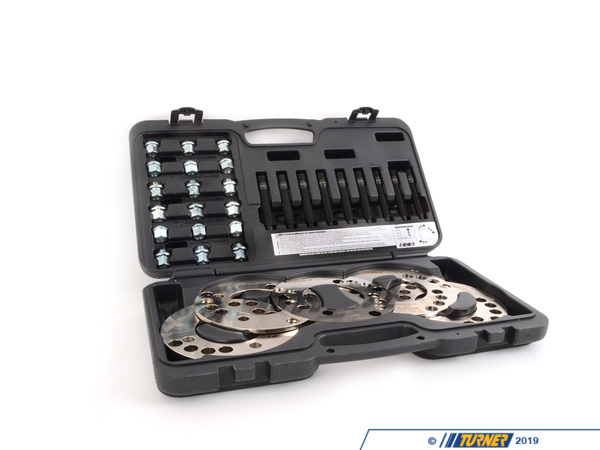 3 of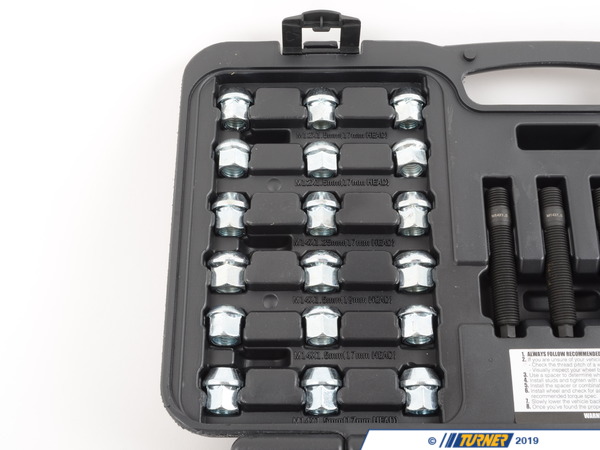 4 of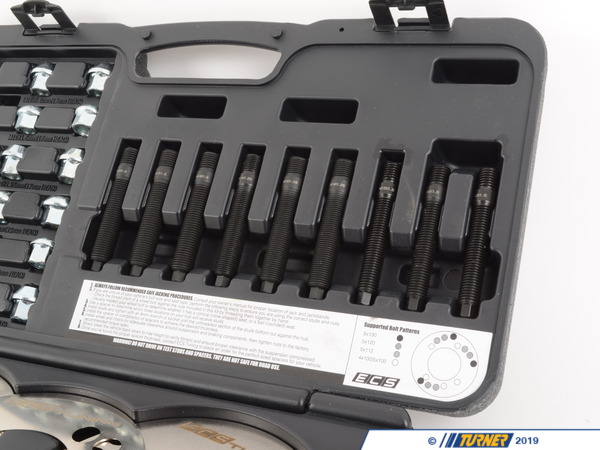 5 of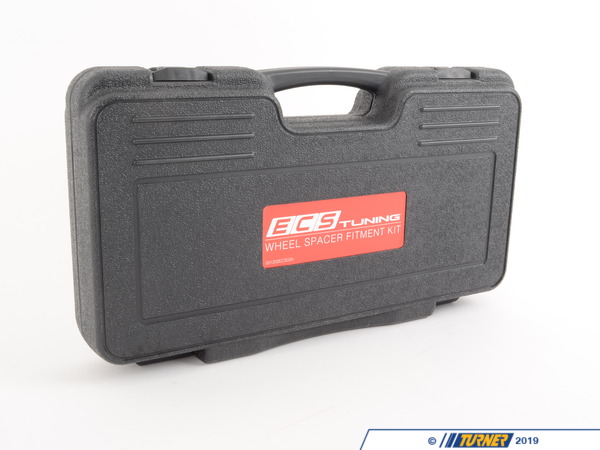 6 of
Select Options
Own

In Stock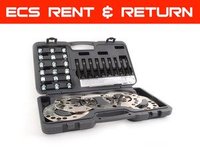 Rent ($110 refund upon kit return)

Available Service