Liqui Moly Manual Transmission / Differential Fluid 85w90 - 1 Liter
Liqui Moly is an official sponsor of Turner Motorsport. We work closely with Liqui Moly to ensure your BMW is receiving optimal lubrication! Select your vehicle to make sure you are viewing the best Liqui Moly options for your application. 
Interval transmission fluid changes are often recommended for manual transmissions to ensure long-term reliability and maximum wear prevention. Fresh fluid will prevent small amounts of metallic build up from preventing fluid flow and clogging filters and narrow channels. 
Check your owner's manual to determine when it is best to flush your system and what type and weight fluid to use when re-filling your system. 
This 85w90 weight oil's multi-viscosity are perfect for ensuring protection in all climates and its synthetic composition allows for smoother shifts.
APPROVALS:
API GL5
MAN 342 Typ M1
MB-Freigabe 235.0
MIL-L 2105 D
ZF TE-ML 16C
ZF TE-ML 17B
ZF TE-ML 19B
ZF TE-ML 21A
ZF Freigabenummer ZF000695
Liqui-Moly is a German chemical company that offers top of the line engine oils, additives, and car care products that are designed to extend the life of your engine and ensure the best lubrication and cleanliness off engine and transmission components possible. With more than 50 years of experience and reviews across the world from magazines and race teams, Liqui-Moly proves time and time again why they are one of the most innovative lead forces of performance automotive chemicals in the world.

T#:
394669
|
Part#:
20010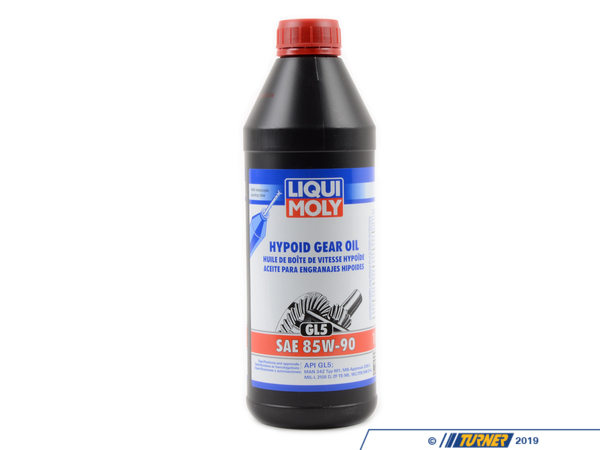 1 of
2 of