Turner Motorsport Spherical Rear Upper Shock Mounts - E9x E8x non-M
No matter whether your E9x or E8x is N52, N54, or N55 powered, your rear upper shock mounts (33506771738) will fail. We set out to design the ultimate performance spherical monoball rear upper shock mount, and we believe we have exactly that. Our monoball rear upper shock mounts eliminate any unwanted deflection, maximizing shock efficiency and performance - this means full body shock body articulation, reducing side loading and improving shock wear. Our Turner Motorsport rear upper shock mounts also offer flexibility in shock position - our kit enables you to either raise your shock position by 7.5mm or lower it by 4.5mm. We recommend running the raised 7.5mm for increased shock travel on lowered vehicles. On the other hand, if you're looking to retain bump stops, washers, and shock boots, you can run the 4.5mm lowered shock position. NOTE: You may experience a slight increase in NVH when using our monoball rear upper shock mounts, but we think it is justified by the eliminated deflection and setup flexibility offered by this kit. Design features: Billet CNC 6061-T6 aluminum, type III anodized for exceptional durability and corrosion resistance Teflon lined spherical bearing Self-lubricating PTFE liners are chemically bonded to the inner diameter of the race to offer a very high load-carrying capacity with greatly increased dynamic wear characteristics. Bearing inserts are CNC machined 1144 steel, heat treated and melonite coated Maximize ball articulation while offering exceptional durability and corrosion resistance Static Axial Load Rating: 10,800 lbs. Rod End Misalign Angle: 6 degrees Fully rebuildable Made in USA!

Turner Motorsport
T#:
556649
|
Part#:
010019TMS01
Improve shock efficiency and increase shock travel on lowered BMWs!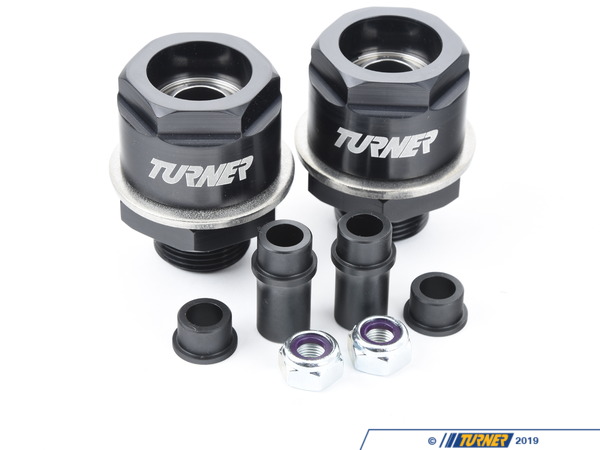 1 of
2 of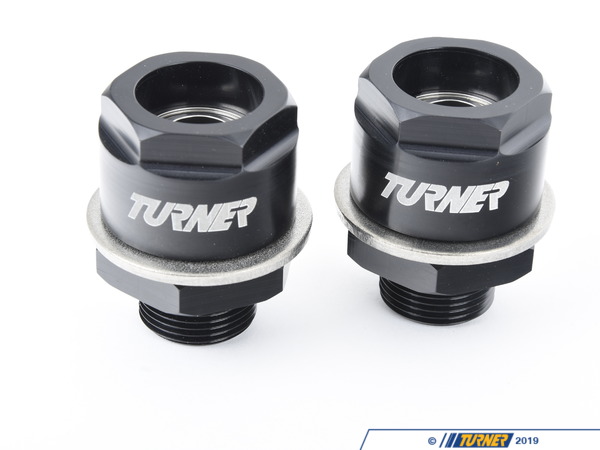 3 of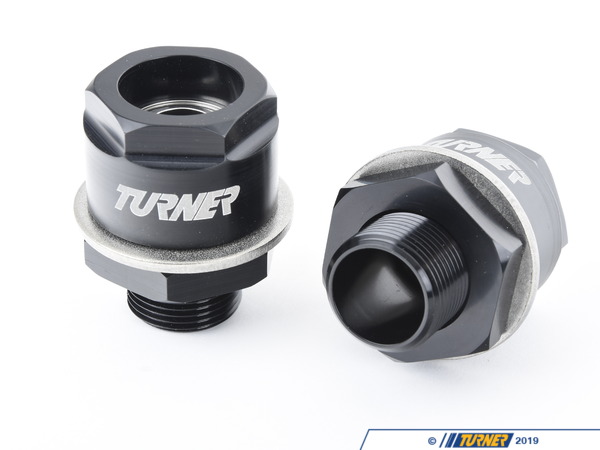 4 of
5 of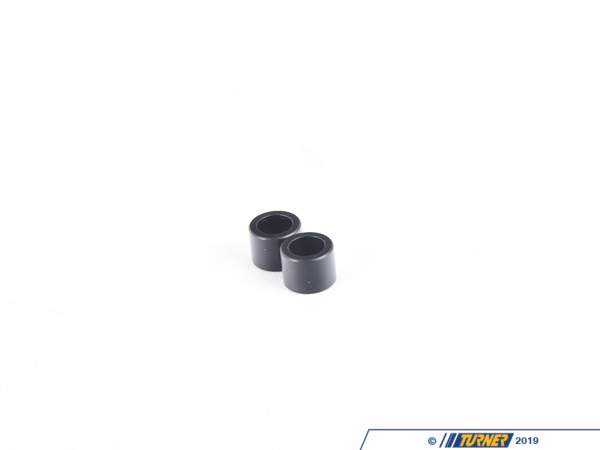 6 of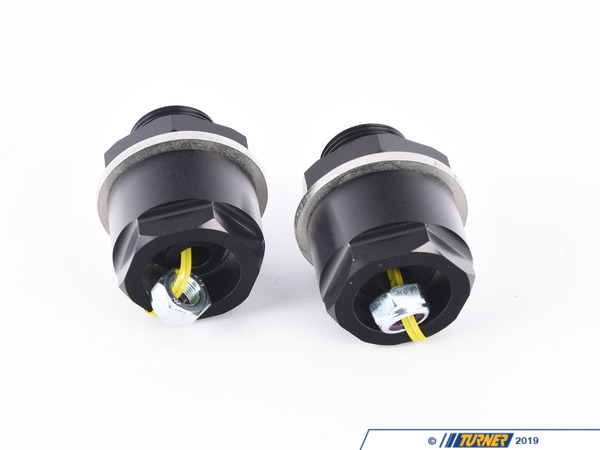 7 of