Turner Monoball Race Lower Rear Shock Mount - Pair - E88, E82, E9X
Rubber mounts in any position of a vehicle are usually designed with comfort and longevity in mind leaving performance as a sacrifice. This kind of sacrifice here at Turner just won't do, so we did what we do best and designed a solid monoball mount.
Our engineering team first wanted to tackle the issue with wear found on rubber mounts. Due to their combination of steel, rubber, and low mounting location, these mounts are a direct target for deterioration and failure. As they are positioned out in the open and exposed to the elements, bonded steel and rubber components inevitably hold moisture, separating as the steel bearing begins to rust. Our solution was to offer a rebuildable mount with a Teflon lined bearing for increased durability, combined with a blue anodized body and melonite coated bushing sleeves for corrosion resistance.
The performance side of these mounts is primarily found in the articulation allowed by the bearing. Rubber mounts do not allow for proper free damper movement, hindering shock performance. By eliminating the deflection found in factory rubber mounts and allowing full shock articulation, this solid monoball design eliminates slop and maximizes shock efficiency and performance, allowing for more predictable handling on the street or the track - with almost zero added noise, vibration, and harshness.
Replaces OE part #: 33526768544
Key Benefits:
Monoball rear lower shock mount eliminates unwanted deflection, maximizing shock efficiency and performance.
Allows full shock body articulation for low friction movement and reduced side loading and improved shock wear.
Designed to work with stock non-M taper seat stud style shocks (not M eyelet mount type).
Maintains OE shock position
Design features:
Rebuildable using off the shelf bearings - these are the last rear shock mounts you'll need to buy
Includes new hardware
Made in USA
Housing:
Billet CNC 6061-T6 aluminum housing, type II anodized for exceptional durability and corrosion resistance
Bearing:
FK WSSX14T teflon lined spherical bearing
440C heat-treated stainless steel ball, 1 ⅜" ball dia.
17-4 PH heat-treated stainless steel race
Self-lubricating PTFE liners are chemically bonded to the inner diameter of the race to offer a very high load-carrying capacity with greatly increased dynamic wear characteristics.
Static Axial Load Rating: 10,800 lbs.
Rod End Misalign Angle: 6 degrees
Bearing inserts:
CNC machined 1144 steel, heat treated and melonite coated designed to maximize ball articulation while offering exceptional durability and corrosion resistance.
This item fits the following BMWs: 
2008-2013 E82 BMW 128i 135i 135is Coupe 
2006-2011 E90 BMW 325i 325xi 328i 328xi 328i xDrive 330i 330xi 335d 335i 335xi 335i xDrive - Sedan 
2006-2012 E91 BMW 325xi 328i 328xi 328i xDrive - Wagon 
2007-2013 E92 BMW 328i 328xi 328i xDrive 335i 335is 335xi 335i xDrive - Coupe 
2007-2013 E93 BMW 328i 335i 335is - Convertible 

Turner Motorsport
T#:
552860
|
Part#:
024572TMS03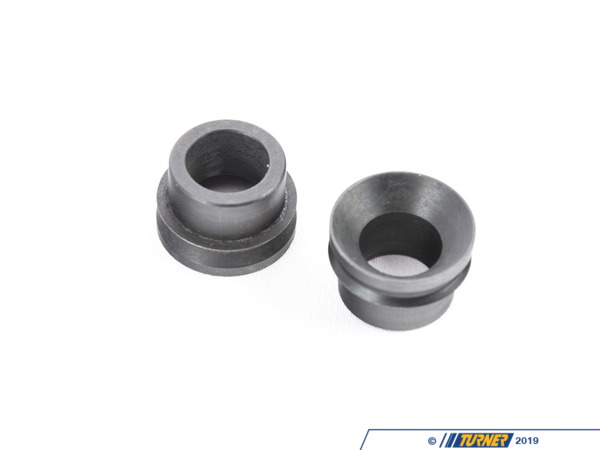 1 of
2 of
3 of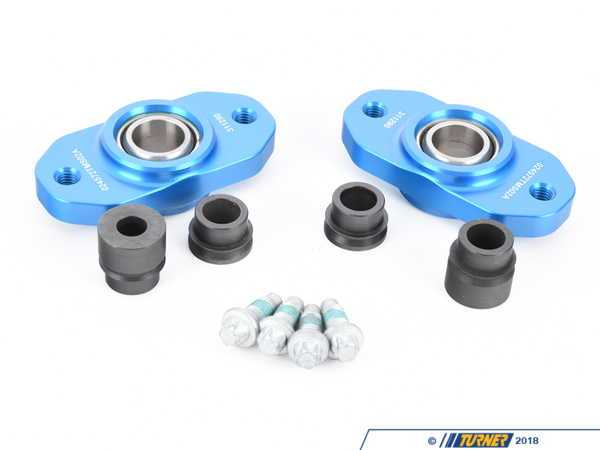 4 of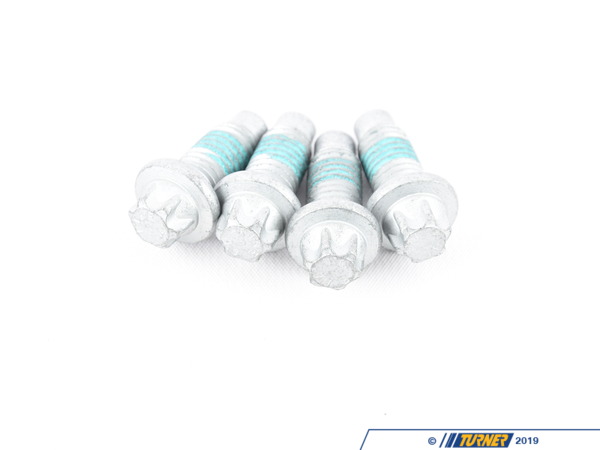 5 of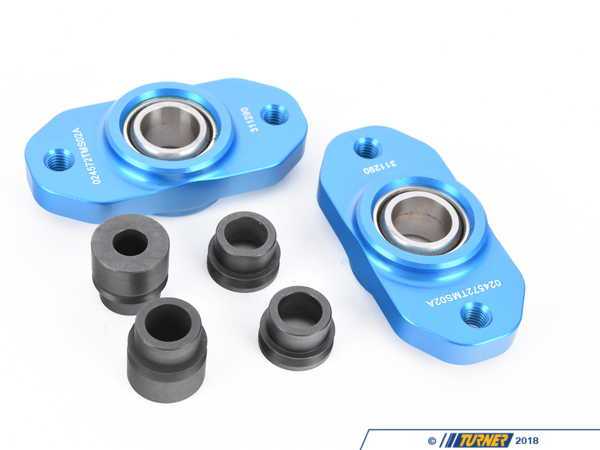 6 of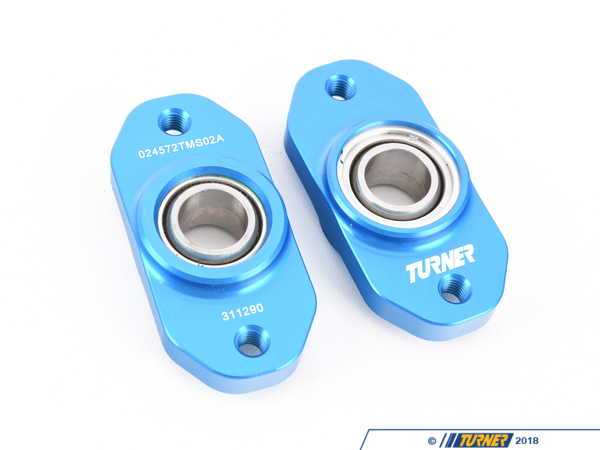 7 of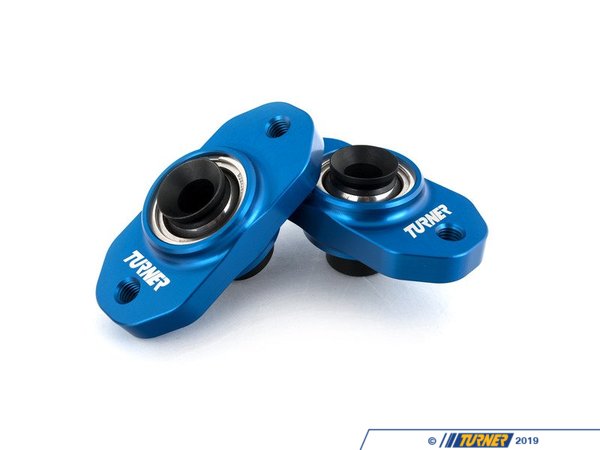 8 of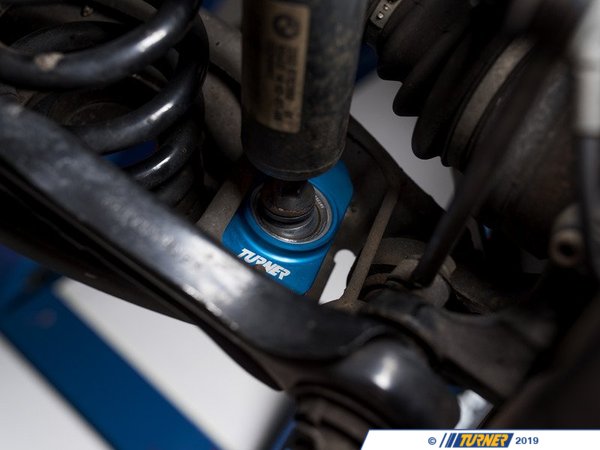 9 of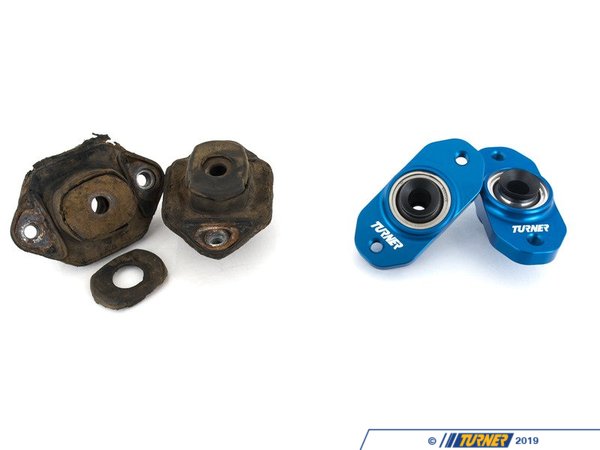 10 of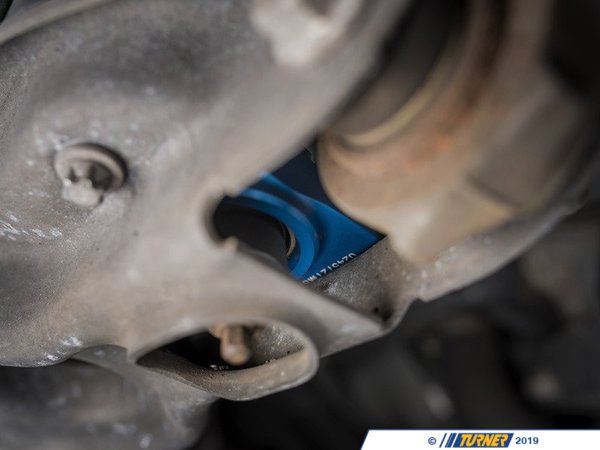 11 of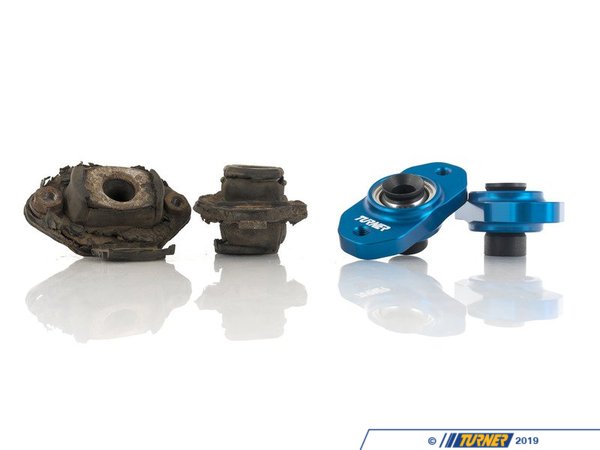 12 of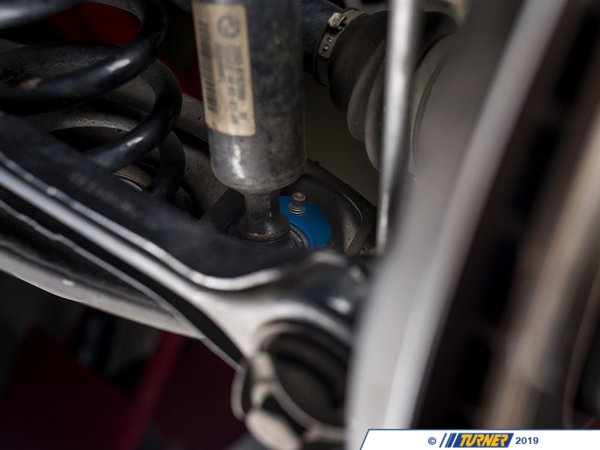 13 of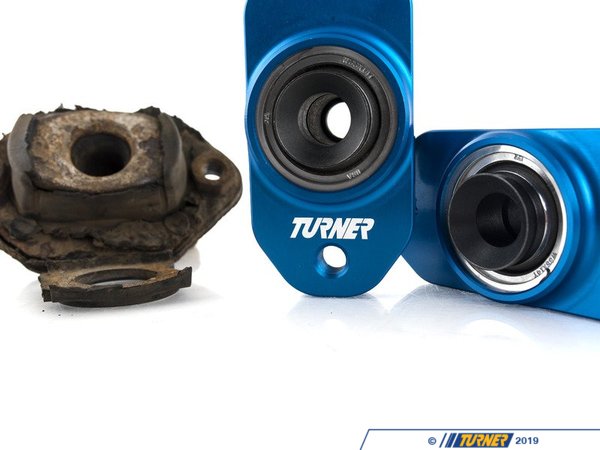 14 of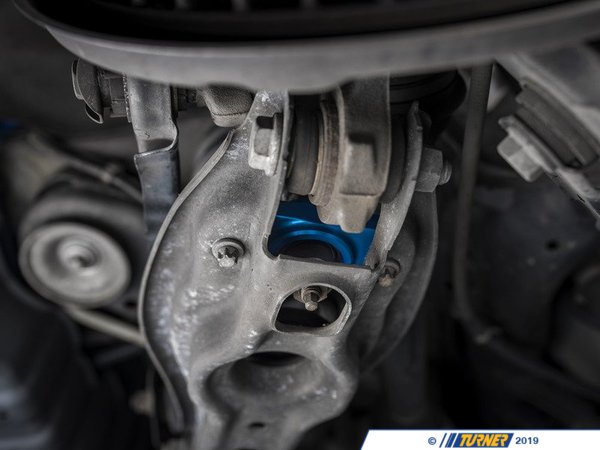 15 of