E30 325e/325i Motor Mount
These are the stock rubber motor mounts for the E30 M20 engine - 325e and 325i. These are the original spec full rubber mounts. The M20 has a fatal flaw especially when the motor mounts are worn. The engine can shift and contact other things in the engine compartment, mostly cooling-related parts. This is especially troublesome on the 1984-1987 models as the alternator belt and blades can cut into the lower radiator hose. Don't neglect your motor mounts! A worn motor mount allows the engine to twist and shift around. The harder you're driving the more shift will occur. Twisting of the engine can also lead to shifting problems as the transmission twists with it. There are countless issues related to worn or compressed motor mounts so don't overlook these as a regular replacement item (every 50,000 miles).
For more serious track or street cars we recommend
our HD motor mount kit with reinforcing cups - click here.
These are a stiffer mount to begin with (coming from the Euro 635CSi) and the aluminum cups give additional strength especially for the side-side shearing loads that you get from cornering.
These stock rubber motor mounts are sold per mount.
This item fits the following BMWs:
1984-1991 E30 BMW 325e 325es 325i 325ic 325is

Rein
T#:
7085
|
Part#:
11811132323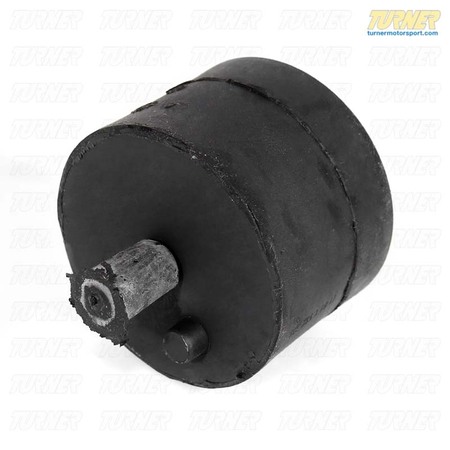 1 of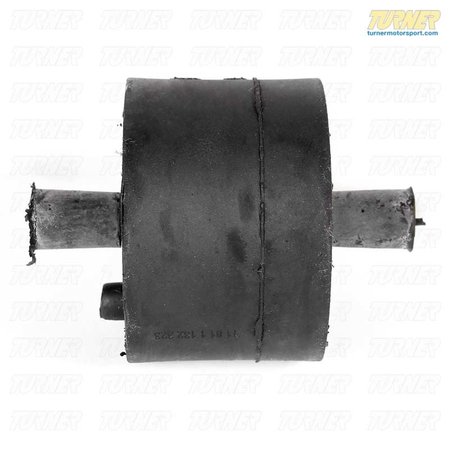 2 of