Performance tuning for your BMW gives it more efficient and effective ECU mapping which favor power delivery over comfort. BMW tuning legend Jim Conforti produces incredible software tunes for nearly every model to give drivers a noticeable upgrade in their car's capabilities. The Turner Chips, Shark Injectors, Sprint Boosters, and Burger Motorsports tuning software and handheld devices are all right here for you to give your BMW the engine management change it deserves.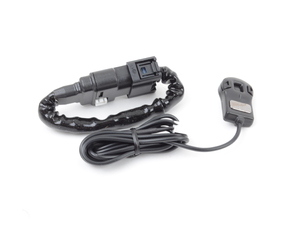 When BMW began using the "Drive-by-wire" throttle system in 2001, a lot of people cringed. The Drive-by-wire system uses electronics to replace the mechanical cable throttle of the past. This means the electronics between the accelerator pedal and motorized throttle must interpret what your right foot does, and ultimately decides how the engine will respond. Although advanced in it's technology and engineering, many of us agree that the Drive-by-Wire equipped BMWs feel unresponsive and lack the crisp, sharp throttle response that older BMWs had with a traditional throttle cable. That's where the Sprint Booster comes in.

The Sprint Booster is an in-line "plug and play" module, that remaps the Drive-by-Wire throttle curve to be much quicker than stock programming. It removes the "lag" or delay that exists in the stock electronic mapping. The result is sharper, quicker throttle response and immediate power delivery.

NEW! The Sprint Booster V3 are now out!
This update brings with it some exciting new features that give you a much wider choice of selections including