Performance tuning for your BMW gives it more efficient and effective ECU mapping which favor power delivery over comfort. BMW tuning legend Jim Conforti produces incredible software tunes for nearly every model to give drivers a noticeable upgrade in their car's capabilities. The Turner Chips, Shark Injectors, Sprint Boosters, and Burger Motorsports tuning software and handheld devices are all right here for you to give your BMW the engine management change it deserves.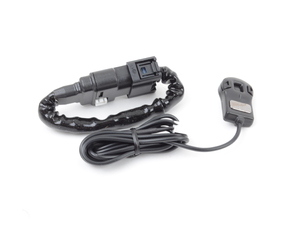 When BMW began using the "Drive-by-wire" throttle system in 2001, a lot of people cringed. The Drive-by-wire system uses electronics to replace the mechanical cable throttle of the past. This means the electronics between the accelerator pedal and motorized throttle must interpret what your right foot does, and ultimately decides how the engine will respond. Although advanced in it's technology and engineering, many of us agree that the Drive-by-Wire equipped BMWs feel unresponsive and lack the crisp, sharp throttle response that older BMWs had with a traditional throttle cable. That's where the Sprint Booster comes in.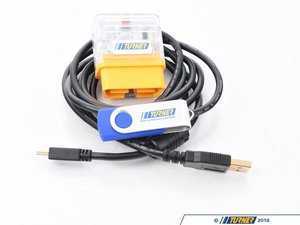 Expected Ship Date: 2-5 Days
INSTANT POWER GAIN WITH NO DOWNSIDE!
Max HP gain = 17 hp
Max Trq gain = 11 ft-lbs
Years of S54 tuning for both street and track cars, including a strong relationship with Bosch Motorsport, has allowed us to offer an excellent tune package for the Z4M driver that appreciates a comprehensive tune that's suitable for a daily driver. Totally streetable on 91 octane fuel (with performance gains you can feel), the Turner Z4M tune really comes alive from the middle of the RPM range and pulls stronger directly up to fuel cut at redline. Throttle response is crisper and more direct throughout the entire range of motion of the pedal. Offering:
fuel and timing maps at part throttle and wide-open throttle
revised torque settings and knock control
improved VAN0S variable valve timing
smoother and faster pedal response
top speed limiter raised (180mph)
Our software is installed via the Turner flashing OBD tool. This tool plugs into the OBD socket in the dash and the performance software is installed from a laptop computer connected to the tool. It also works as a fault code scanner to read and reset diagnostic trouble codes and reset adaptations. The software program requires a Windows XP/Vista/7/8/10 laptop and the installation and setup are very easy (click here for instructions). The OBD tool, cable, and installation files are shipped to you with simple setup instructions. Files are exchanged with our calibrators via email, resulting in no downtime for your vehicle. There is no need to remove your ECU and ship it. You can have your X5 flashed from the convenience of your garage or driveway!
Looking to maximize your power gains and an excellent complement to our tune? Add a Turner IAT Relocation to combat power-robbing heat soak - the only true plug-and-play solution available. Heat soak is a real plague on consistent power for a stock or tuned vehicle. We recovered 11lb-ft torque at 2500rpm through use of our relocation kit. Here are the heat soak-related torque losses we experienced (in an E39 540i):
Stock IAT location:
18rwtq at 2500rpm
10rwtq at 3000rpm
9rwtq at 3700rpm
Turner IAT Relocation:
7rwtq at 2500rpm
5rwtq at 3000rpm
5rwtq at 3700rpm
Click here to read more about our IAT relocation kit.
This item fits the following BMWs:
2006-2008 E85/6 BMW Z4M Coupe Z4M Roadster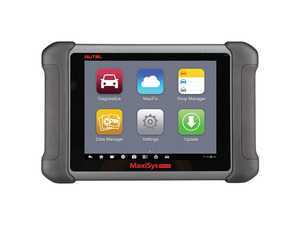 Direct Ship, Expected Ship Date: May 18, 2021
Professional Scan Tablet with Bluetooth VC!
---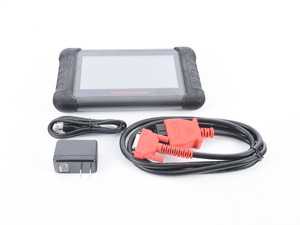 Features a 7 inch touch screen and a fast quad-core processor
---