FCAB Offset Delrin Race - E30 E36 Z3
These bushings have the hole off-center to give your car a little more track, caster, and camber. This style came as standard equipment on E30 M3s (8/89-later) and 1995 E36 M3 but will work with any E30, E36, Z3.
Rubber control arm bushings are designed to flex and absorb energy. That's fine on a streetcar but on an all-out racing machine you want your alignment to stay constant. We have picked Delrin for this application due to its high rigidity and low coefficient of friction allowing for minimal suspension bushing deflection (geometry change) but decreasing bushing windup or drag (friction). They are not recommended for street-use but highly-recommended for track cars.
To save time, pick up a pair of new bushing carrier brackets and hardware. This will save you the time and hassle of pressing out the old bushings. This will especially save you time if you're buying new control arms at the same time (no time wasted removing the old brackets from the arms). Stainless steel set screws included.

Turner Motorsport
T#:
1457
|
Part#:
TSU3080D30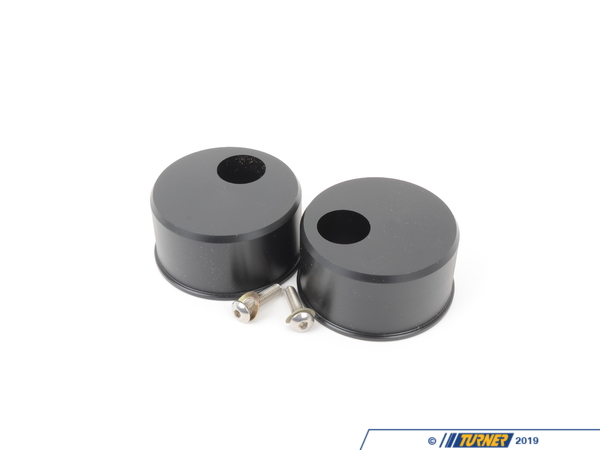 1 of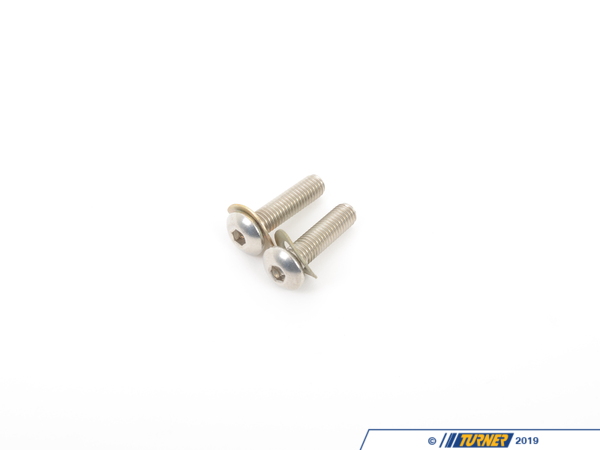 2 of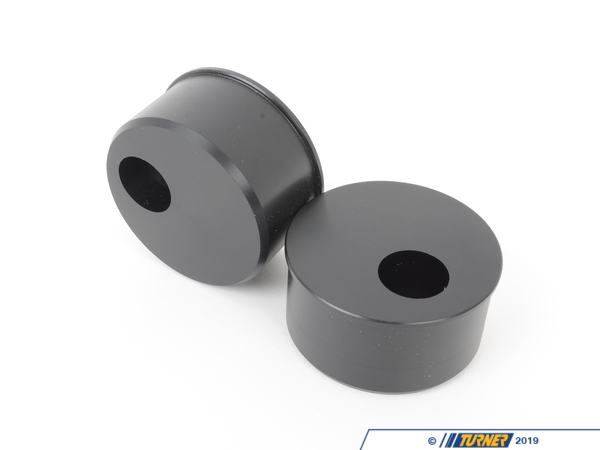 3 of