OEM INA Tensioner Pulley for Main Drive Belt (Water Pump/Alternator/Power Steering)
This is an OEM INA tensioner pulley, also known as the adjusting pulley and lower pulley. This pulley is mounted on the belt tensioner near the center of the belt assembly. The upper and lower pulleys are known to be the primary sources for 'belt squealing'. This pulley is also encased in rubber which will crack over time. If left without service the rubber could fail completely, chucking the belt and leaving you stranded. Replacement is a very simple procedure and can be done anytime the fan is off the engine (belt replacement, water pump service, alternator replacement, etc).

This pulley is mounted along with the hydraulic belt tensioner but can be replaced on its own. It is used for the main drive belt on the M50-M54 family engines (M50, M50TU, M52, S52, M52TU, M54, M56, and S54 engines). This is the same belt that covers the water pump/alternator/power steering systems. Replacement is a very easy procedure (requires fan removal) and will have your engine purring in no time. Belt replacement is strongly recommended at the same time. If you have a mechanical belt tensioner, the pulley can only be replaced with a new tensioner.
OEM Schaeffler (INA, LuK, & FAG) is an engineering company that focuses on high-performance, precision manufacturing. With their individual brands INA, Luk, and FAG providing exceptionally high quality parts directly to BMW, as well as countless other automotive companies, their history of reliability and variety of offered parts makes Schaeffler a go-to replacement parts provider for all of us here at Turner Motorsport.
As a leading source of high performance BMW parts and accessories since 1993, we at Turner Motorsport are honored to be the go-to supplier for tens of thousands of enthusiasts the world over. With over two decades of parts, service, and racing experience under our belt, we provide only quality performance and replacement parts.  All of our performance parts are those we would (and do!) install and run on our own cars, as well as replacement parts that are Genuine BMW or from OEM manufacturers. We only offer parts we know you can trust to perform!

If you need the hydraulic belt tensioner, click here.

This item is 70mm Diameter. Please check the diameter before ordering.

This tensioner pulley fits the following BMWs:
1991-1995 E34 525i (M50 engine)
1992-1999 E36 325i, 325is, 328i, 328is, 323is
1995-1999 E36 M3 (M3 3.0 & M3 3.2 liter)
1997-2003 E39 525i, 528i, 530i - Only for Hydraulic Tensioner
1999-2000 E46 323i, 323Ci, 328i, 328Ci - Only for Hydraulic Tensioner
2001-2005 E46 325i, 325Ci, 325xi, 330i, 330Ci, 330xi - Only for Hydraulic Tensioner
2001-2006 E46 M3 coupe & convertible - Only for Hydraulic Tensioner
2000-2006 X5 3.0 liter (E53 chassis)
2004 E60 525i, 530i (M54 engine)
1997-2002 Z3 & MZ3 2.5, 2.8, 3.0, M Roadster, M Coupe
2003-2009 Z4 M Coupe and Roadster

Ina
T#:
2045
|
Part#:
11281748131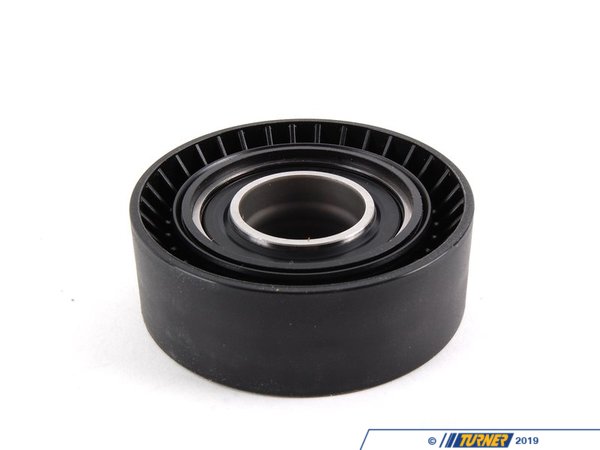 1 of
2 of
3 of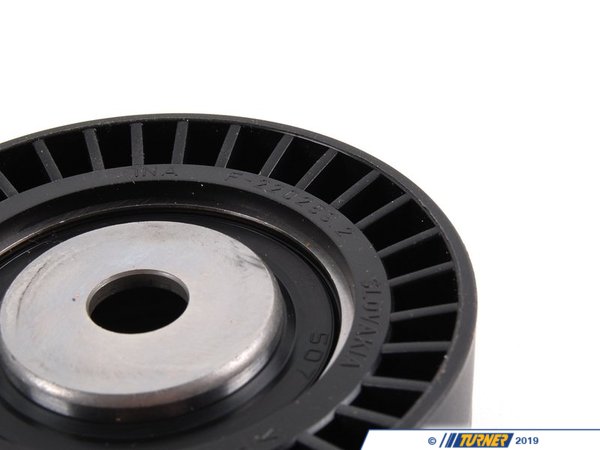 4 of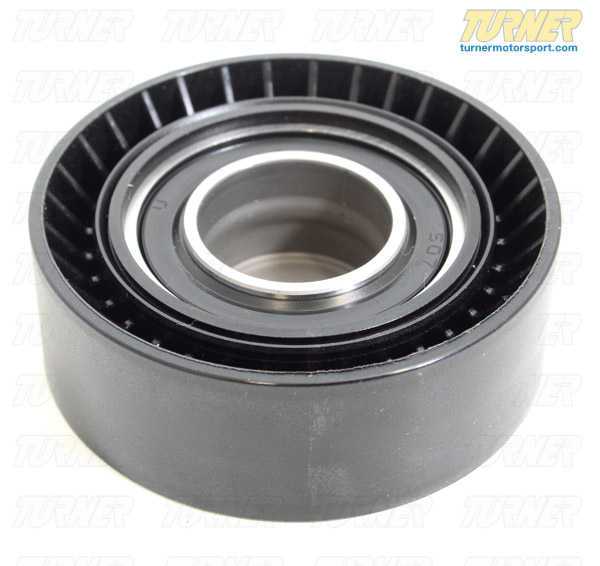 5 of