Front M Performance Dimpled Brake Rotors (370x30) - F30, F32, F33, F34, F36
This is a Genuine BMW FRONT brake rotor/disc (370x30mm) for all F30, F31 F32 F33 and F34 models with either the BMW M Performance brakes or 335/435 with the optional M Sport brakes upgrade. These rotors are dimpled and slotted to improve brake pad feel and give the brakes a sportier and more aggressive look. In addition, they are larger that the standard brake rotors to help in braking performance. These are not a direct replacement for the stock brakes and will only work with the M Performance or optional M Sport brake upgrade.

The M Performance brakes were a dealer-installed accessory that could have been ordered new or installed after the car was delivered. M Performance brakes were larger than stock and had a colored brake caliper (red, yellow, or orange). The M Sport 335/435 optional brakes (option code S2NH or S2NHA) were available as an additional option on top of the M Sport trim package but could also be ordered on their own. They featured the same size brakes as the M Performance accessory but with either blue or unfinished grey calipers. Note that only the 335 and 435 M Sport upgrade used 370mm rotors; the 328i/428i M Sport option used a 340mm rotor. See below for a breakdown of the exact exact models and packages these rotors will work on. And for more information on the brakes for the F30/F32 chassis, see our FAQ page.
 
F30 Brake FAQ Articles
F30 328i Brake Package Differences
F30 335i Brake Package Differences


This item fits the following BMWs with the M Performance accessory upgrade:
2012+ F30 BMW 320i 320iX 328i 328iX 335i 335iX - Sedan
2012+ F31 BMW 328i 328iX - Wagon
2014+ F34 BMW 328i 328iX - Gran Turismo
2014+ F32 BMW 428i 428iX 435i 435iX - Coupe
2014+ F33 BMW 428i 428iX 435i 435iX - Convertible
2014+ F36 BMW 428i 428iX 435i 435iX - Gran Coupe

This item fits the following BMWs with the S2NH/S2NHA M Sport brake option:
2012+ F30 BMW 335i 335i xDrive - Sedan
2014+ F34 BMW 335i xDrive GT - Gran Tourismo
2013+ F32 BMW 435i 435i xDrive - Coupe
2013+ F33 BMW 435i Convertible - Convertible

Genuine BMW M Performance
T#:
20866
|
Part#:
34106797603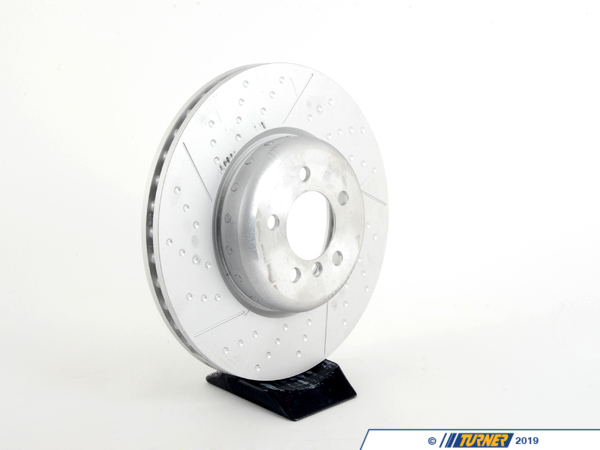 1 of
2 of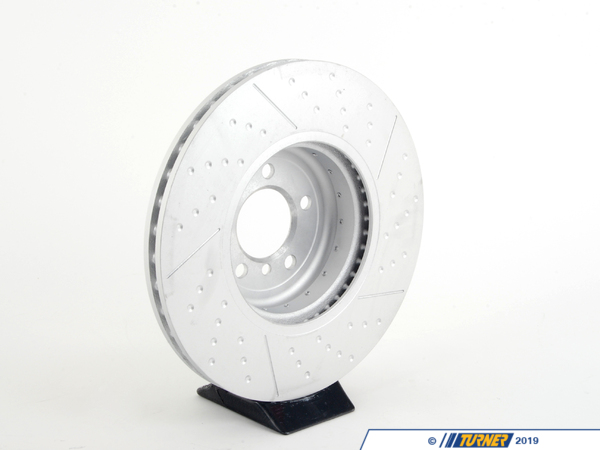 3 of