Rear Shock Mounts (RSM) - Turner Motorsport Race Monoball - E30, E36, E46, Z3, Z4 (Pair)
Want the Ultimate design in a rear shock tower mount? You've found it. These rear shock mounts are designed for use on the track and racing. This set of mounts will help your rear shocks perform the best they can in those conditions. The advantage to using a mount with spherical bearing is that it allows the shock to freely move off axis without side loading the shock shaft like rubber or polyurethane mounts do. Side loading a shock increases stiction and wear which decreases its efficiency. Because these are mounts without an isolator (rubber or polyurethane) to dampen road noise and vibrations we do not recommend them for street cars. These were designed in-house and developed for our own track and race cars.

These TMS bearing mounts include both 10mm and 12mm stainless steel bearing sleeves to work with a wide variety of shock shaft pins. The pin is the upper-most portion of the shock where it passes through the mount. If you need a bearing sleeve size other than 10mm or 12mm please contact us.

These rear shock tower mounts fit the following BMWs:
1984-1991 E30 3 series (all) incl. 318i, 318is, 325, 325e, 325es, 325i, 325is
1992-1998 E36 3 series (all) incl. 318i, 318is, 318ti, 325i, 325is, 328i, 328is, 323is
1999-2005 E46 3 series (all) incl. 323i, 323Ci, 325i, 325Ci, 328i, 328Ci, 330i, 330Ci
1988-1991 E30 M3 (all)
1995-1999 E36 M3 coupe, sedan & convertible
2001-2006 E46 M3 (all) incl. coupe & convertible
1996-2002 Z3 Roadster/Coupe including "M"
2003-2008 Z4 Roadster/Coupe including "M"


Turner Motorsport
T#:
2466
|
Part#:
TSU9906SM1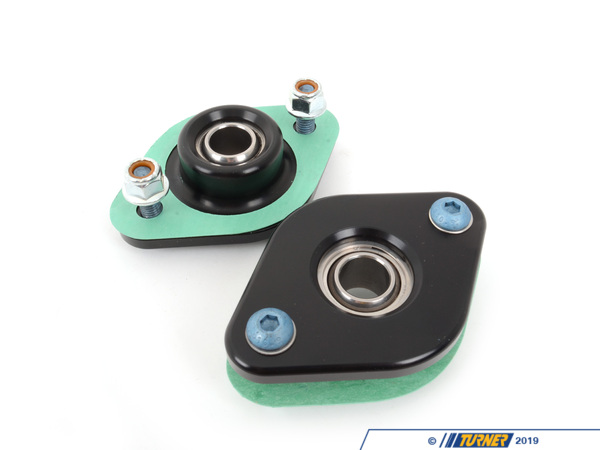 1 of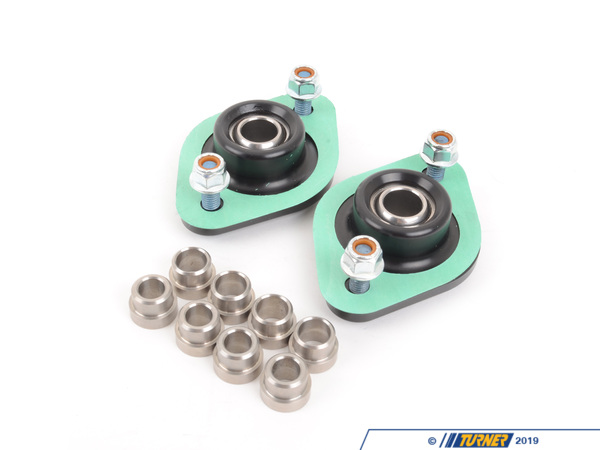 2 of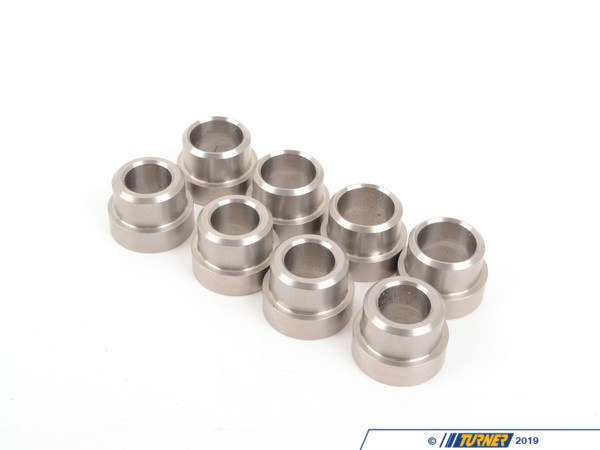 3 of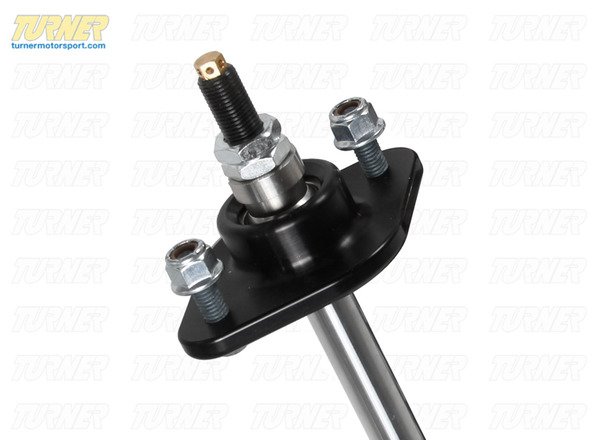 4 of
5 of