E9x BMW Performance Rennsport Steering Wheel
This is the coolest steering wheel we have ever seen from BMW. Hardcore racing drivers and enthusiasts will recognize right away the features of this wheel are intended for maximum control, feel, and function during spirited driving.
This is a factory BMW Performance wheel that we have dubbed the 'Rennsport' wheel. This is the basic wheel behind the famous Performance wheel but without the data display, shift lights, and other doo-dads. It's been reduced to the simplest form by BMW's motorsport-oriented engineers to be a functional element in the driving experience and not only a place to rest your hands.
This wheel is covered in alcantara suede with white stitching. It's the same thickness and shape as the factory M3 wheel. The bottom section of the rim has been flattened to allow more thigh room and a better grip when making turns of the wheel past 90 degrees. Flat bottom wheels can be found on the world's highest-performing cars and it's the first time we have seen BMW offer this style as a factory accessory. A reference mark on the top of the rim indicates top dead center of the steering. This mark is common on rally cars and drift cars to let the driver know when the steering wheel is back straight-ahead, without having to look away from the road.
This wheel replaces the sport or M3 steering wheel. It re-uses the stock sport wheel airbag or M3 airbag (not included) and the stock sport wheel cover or M3 wheel cover (not included, see below for options). Photo above shows this wheel assembled with airbag and cover (not included). It works with manual transmission cars only.
This Genuine BMW 'Rennsport' Performance Steering Wheel fits the following BMWs:
2007+ E90/E91 3 Series Sedan 328i, 328xi, 335i, 335xi **WITH sport package AND WITHOUT paddle shift
2007+ E92/E93 3 Series Coupe/Convertible 328i & 335i **WITH sport package AND WITHOUT paddle shift
2008+ E90/E92/E93 M3 coupe & convertible with 6 speed manual (no DCT)
2008+ E82/E88 1 Series 128i & 135i ** WITH sport package airbag

Genuine BMW M Performance
T#:
338088
|
Part#:
32302157307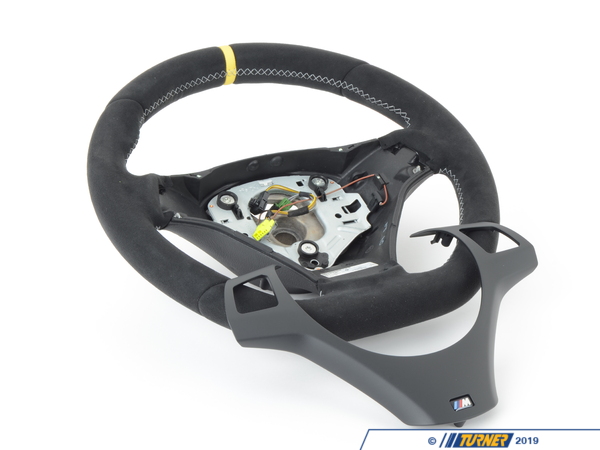 1 of
2 of
3 of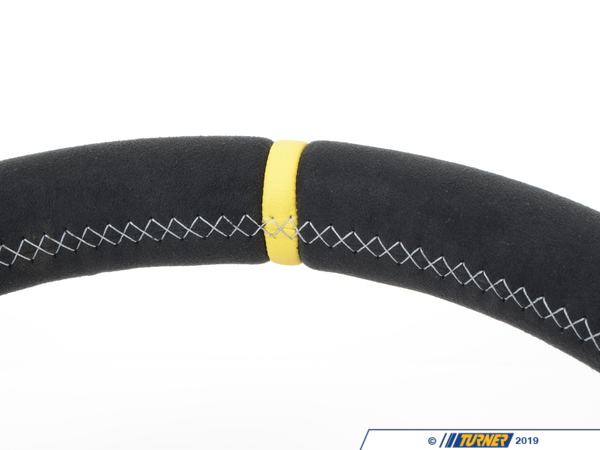 4 of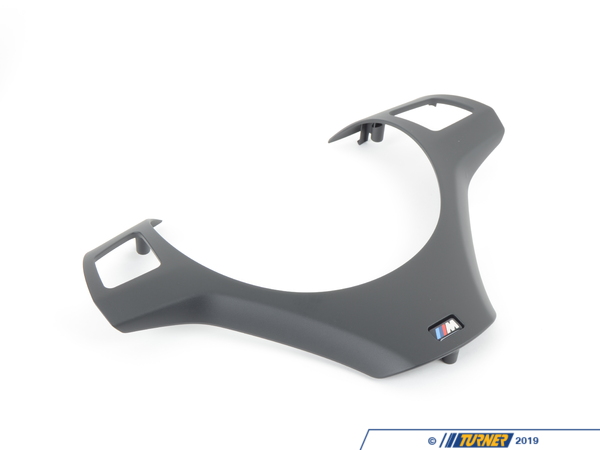 5 of
6 of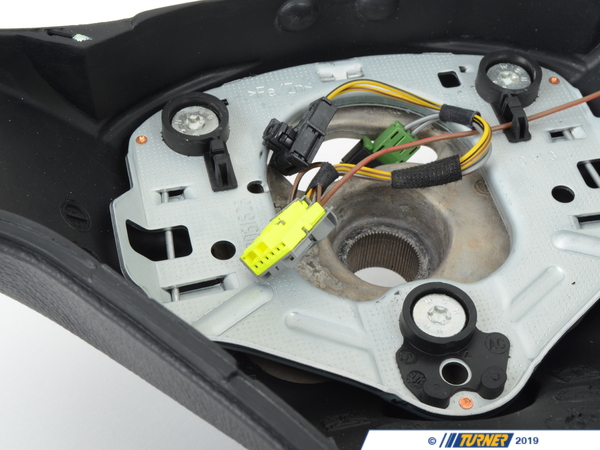 7 of
8 of
Usually Ships in 2-5 Days