E30 5mm H&R Wheel Spacers (Pair)
5mm = .20"
4/100 bolt pattern; 57.1 center bore
DR type = spacer fits in between the wheel and the hub. Longer wheel bolts are required.
Hubcentric = Yes*, the original hub lip still protrudes through the spacer
H&R's 5mm wheel spacers are Made in Germany and are TUV approved. H&R manufacturers their spacers from a super lightweight aluminum/magnesium alloy for excellent strength and also to save unsprung weight. The spacers are drilled for additional lightness and easy fitment. They are then hard anodized for durability. These are not low quality universal spacers - the bolt pattern, hub sizing, and other dimensions are designed to be used on BMW models only.
This spacer slips on the existing hub lip and leaves some lip left over for the wheel to rest on. This keeps the wheel hubcentric*.
* - To avoid vibration, 5mm spacers work best with wheels that have a flush mounting surface. Wheels that have
a bevel around the mounting surface
will not be fully seated on the hub and a vibration may result.
Longer wheel bolts are strongly recommended. Choose from black or silver bolts from the options below. Wheel locks to work with this spacer size are also available.
Wheel Spacer FAQ
How To Measure for Spacers
Wheel Spacer Encyclopedia - everything you wanted to know
This item fits the following BMWs:
1984-1991 E30 BMW 318i 318is 318ic 325e 325es 325i 325ic 325is

H&R
T#:
3514
|
Part#:
10234571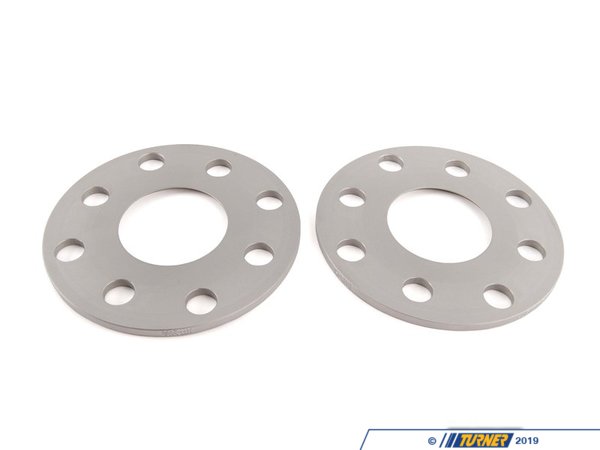 1 of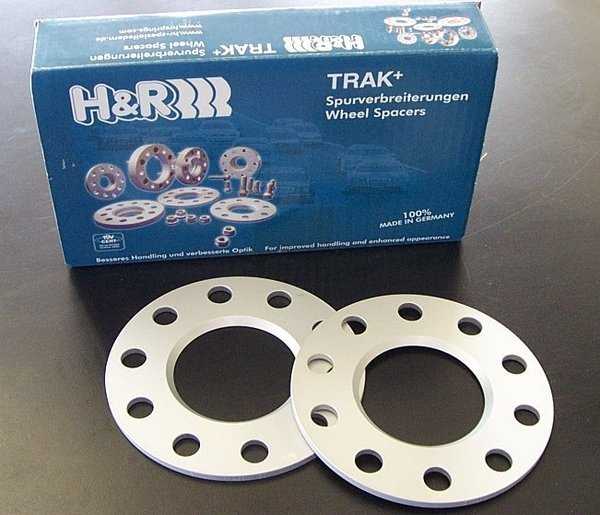 2 of