F22 M235iR Conversion Parts
The M235iR is the hottest factory-built racecar since the M3 GT4 in 2009. The M235iR is a proper racecar - race-tuned coil over suspension, big brakes, super-wide tires, fender flares, full cage, fuel cell, etc. BMW makes this car available for privateer racers in Europe and Turner Motorsport is the first US race team to prep them for compeition here. Many of the special Motorsport parts found on the M235iR can be used to build your own F22 228 and M235i race car. Below we have highlighted some of the parts you can use to upgrade your 228/M235 to Racing spec. Stay tuned as we add more M235iR parts to this page every week!
M235iR Fender Flares
Probably the most distinctive visual cue to the M235iR's purpose are it's fender flares and wheel arch extensions. These flares add 9 inches to the front body width and 7.5 inches in the rear. Not only does the R look mean and purposeful, but the flares allow you to run a proper 18x10.0" race wheel (we used BBS or Apex wheels). These flares are made from a composite material and fit to the existing body panels using adhesive and hardware. Trimming of the stock fender lips is required so wider wheels don't rub on the old lips. The M235iR flare will need minor trimming to allow access to the stock fuel filler door. Both front and rear flares are contoured to meet the factory BMW M Sport front and rear bumpers. We sell the flares on their own or as a complete package with matching wheel well liners and install hardware. These fender flares are for racing use only (not for use on road vehicles).
BBS Motorsport 18x10" Wheel Set
One of the biggest issues with racing or tracking the F22 chassis is the lack of wheel clearance. The stock bodywork does not allow wheels that are wide enough for serious track rubber. But with the M235iR widebody kit installed, you can run a proper non-staggered wheel set. The M235iR uses BBS Motorsport R1C 18x10.0" ET24 light alloy wheels at all four corners. Not only is there more rubber to put power to the pavement (the race car uses 265/660R-18 racing slicks), but more tire in the front helps minimize understeer and improve turn-in grip. The same wheel size also allows you to rotate tires for better tire life. For the F22, these wheels fit only under the Motorsport fender flares (or similar).
M Performance Side Skirt Set
These blades extend the side skirts on the F22 body to smooth out airflow. The stock side skirt has a rounded profile that introduces turbulent air. These slim extensions allow the underbody air to exit smoother and faster. They also help to reduce turbulent airflow between the wheels, not just underneath the car. The benefits are seen at track and racing speeds, or in the wind tunnel. At lower speeds their main benefit is aesthetic, altering the appearance and giving the effect of a lowered stance without changing the suspension. Each piece comes as a satin black finish but can be painted to match body color.
M Performance Splitter and Diffusor and Trim Set
In addition to the standard M235i M-Sport front bumper, the Racing model uses all of the M Performance trim - front splitter, rear diffusor, rear trunklid lip spoiler (Evo rear wing also available), gloss black kidney grilles, and carbon fiber mirror covers. The M Performance spoilers and diffuser have been designed together to move air efficiently around the body, direct air to the oil coolers in the front bumper, reduce aerodynamic lift and add downforce at high speeds. The M-Sport front and rear bumpers are required (standard on the M235i). Trim pieces like the grilles and mirror covers just look racy and purposeful.
OMP HTE-R Racing Seat
The OMP HTE-R is a HANS-compatible, lightweight, FIA-approved racing seat available as either a fiberglass or carbon fiber shell (carbon was used on the M235iR seat). The halo design and extra-tall side bolsters combine for outstanding side protection and lateral enforcement. BMW has the complete seat assembly available with sliders, reinforced side mounts, and floor adapters made for the F22 chassis. Racing seats and mounts are for track and racing use only.
M Performance Steering Wheel with Display
This factory BMW steering wheel features a data information display at top center and escalating LED shift lights in the upper steering wheel rim. The driver information display shows oil and water temps, gear selection, RPM, lap time stopwatch, sector times, maximum speed, lateral and longitudal g loads. Hidden buttons in the wheel rim cycle through the modes and screens. Enjoy the feel of the contoured rim wrapped in alcantara. Alcantara is less slippery than leather, especially with leather gloves. All other trim and steering wheel functions are carried over from your stock wheel, with the exception of the steering wheel heater feature (this will be disabled) and the airbag (you will need to source a M-Sport airbag). This wheel is like having a data engineer in the car with you!
KW M235iR Racing Coil Over Set
No race car can be complete without a set of racing coil overs. BMW Motorsport turned to KW Automotive to develop a set of adjustable racing dampers especially for the M235iR. These are coil over shocks and springs in the front and rear, with threaded aluminum bodies for adjustable ride height and corner balancing. The springs are H&R 60mm race with tender springs. KW supplies adjustable front camber plates and a fixed rear mount for the eye-style rear shocks. The adjustability allows you to fine-tune the handling and ride height for a variety of tracks. This coil over set includes a set of springs matching the base M235iR setup. Note: rear coil overs should only be installed with a roll cage reinforcing the rear shock towers. For a mixed-use street-to-track setup, the KW Clubsport may be a better option. Click here for the F22 Clubsport kit.
BMW Motorsport M235iR Monoball Control Arms
Rubber has no place on a race car (except for tires, of course). Rubber suspension bushings are one of the first things to get swapped out for our race cars. The more solid the better when it comes to controlling the alignment and keeping your race setup consistent. We use as much solid material as the rules allow. With no deflection, solid bushings also give amazing feedback to the driver. For the M235iR, BMW had two specs for the rear control arms - stock stamped steel control arms with a rubber/neoprene bushing that is slightly stiffer than stock (2014-2015 spec) and a aluminum/stainless steel set with solid Heim-jointed ends (2016 spec). An additional benefit to the Heim joints is the arms are adjustable so the alignment can be perfectly dialed in. The front control arms use M3/M4 thrust arms and wishbones with sealed monoball joints. Full solid mounts and bushings will give you many setup options with razor sharp steering and chassis response. Note: 2016-spec rear control arms do not have a spring perch like the factory arms. These are for rear coil over shocks only.
H&R Front/Rear Adjustable Sway Bars and Links
The M235i Racing uses larger front and rear sway bars to limit body roll and weight transfer. Bigger bars mean more resistance to bending so it resists bodyroll better. These bars are made by H&R with high-tensile steel and special urethane/Teflon bushings. The front sway bar is adjustable to fine-tune understeer and handling. Adjustable front and rear sway bar links are also adjustable. Adjustable links remove preload in the bar for reliable and consistent performance.
M235iR Engine and Transmission Mounts
This kit from BMW Motorsport stiffens the engine and transmission mounts so they will not wear or fail prematurely on the race track. Rubber mounts are great for street use where they soak up vibration and harshness. But the rubber quickly loses its strength under racing conditions. BMW Motorsport has developed this stiffening package consisting of a solid insert for the stock motor mounts and new solid transmission mounts. The insert is a solid material that reinforces and stiffens the stock engine mount. Although new engine mounts are recommended they are not required if you have low mileage rubber mounts in good condition. The transmission mounts are direct replacements made from solid aluminum. The transmission mounts work on manual and automatic transmission models. Because these are solid mounts they are not street-friendly and more noise and vibration will reach the cabin.
M235iR Evo Rear Wing
For 2016 BMW Motorsport introduced a new rear wing upgrade. This Evolution wing has 3 position to adjust rake and downforce. The center wing span is made from carbon fiber with aluminum supports. You can run this wing with or withou the M Performance rear lip spoiler. The trunklid must be reinforced from the underside to properly support the downforce from this wing. BMW sells a reinforced trunklid that is also ready to accept the hardware for the wing supports. Not only is this a proven and functional upgrade for the M235i race cars but it looks really good too.
M235iR Limited Slip Differential
How do you put all that N55 power to the ground? A standard open differential and traction control is not up to the task. A M235i needs a proper limited slip diff to handle the kind of power the N55 is capable of. For the M235iR, BMW Motorsport went above and beyond: a special multi-clutch M3 GT4-derived limited slip with stock 3.08 gears was developed. This is not just a re-worked M235i diff. Motorsport borrowed diff technology from the M3 GT4 race car. They also beefed up the output shafts with CV joints and larger diameter shafts (the stock M235i shafts will not fit with this diff). As an alternative we have our own custom performance differential for the M235i. Starting with a stock F22 diff housing, we offer it with multiple limited slip and gear ratio choices. We can also polish the bearing and gear surfaces for lower temps and smoother operation. A sample of our custom diffs are listed below (prices include core charges) or check out our full custom options by clicking the link here. Note: BMW Motorsport also equipped the Racing model with a differential cooler but this would only be necessary for long distance endurance races.
M235iR Brakes
One of the secrets of going fast is to stop quicker! Braking performance is the key to lower and consistent lap times. For the M235iR, BMW Motorsport determined that the stock brakes were good enough for sprint-type races but a more durable setup was desired for endurance races such as the 24 Hours of the Nurburgring. BMW Motorsport partnered with Performance Friction to adapt their Z54 4-piston front calipers and racing discs to the M235i. The pads are extra-thick to minimize long pitstops for brake changes. The rotors are 14.0"/355mm and thicker for longer life and better heat dissipation. They also have an extra-large rotor hat to push the wheels out (similar to a wheel spacer). For this reason, the M235iR brakes cannot be used on a standard F22 without the wider bodywork. As an alternative, we also offer StopTech 6-piston Big Brakes that are a better fit with the stock hubs and wheels (spacers may still be required).
Stay tuned as we add more M235iR parts to this page every week!
Prices subject to change without notice.
Some items may be for racing use only and are not legal for road use.

Genuine BMW Motorsport
T#:
389863
|
Part#:
F22M235IRPARTS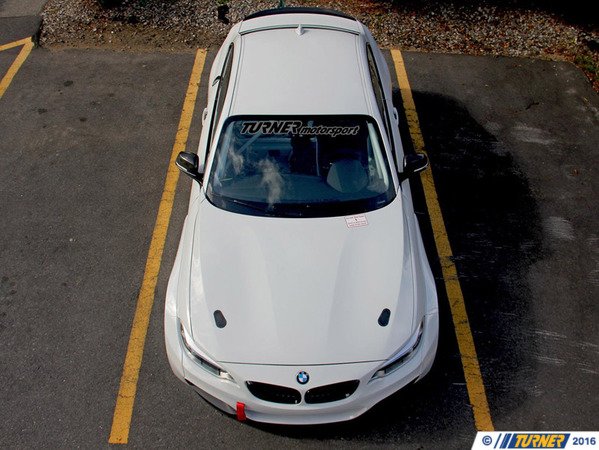 1 of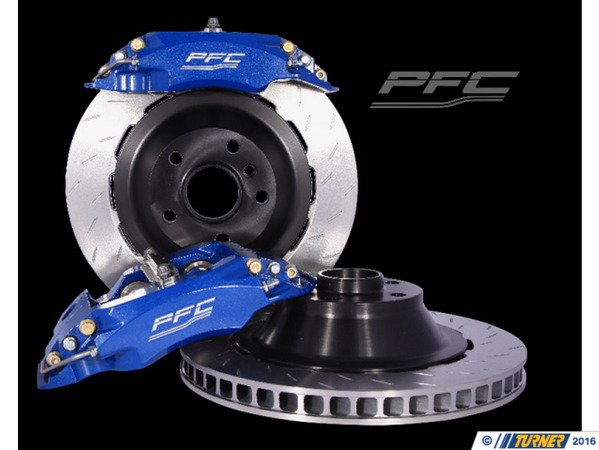 2 of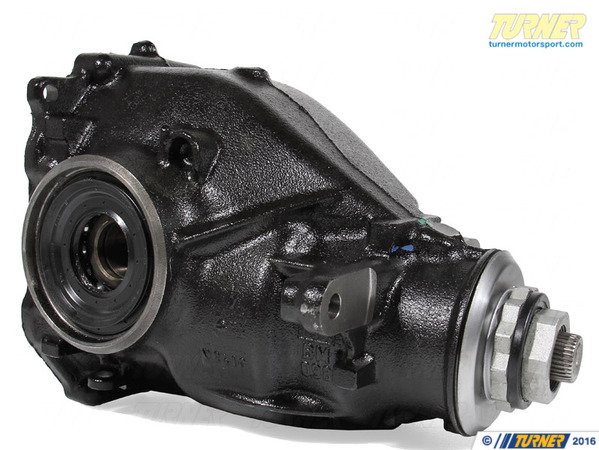 3 of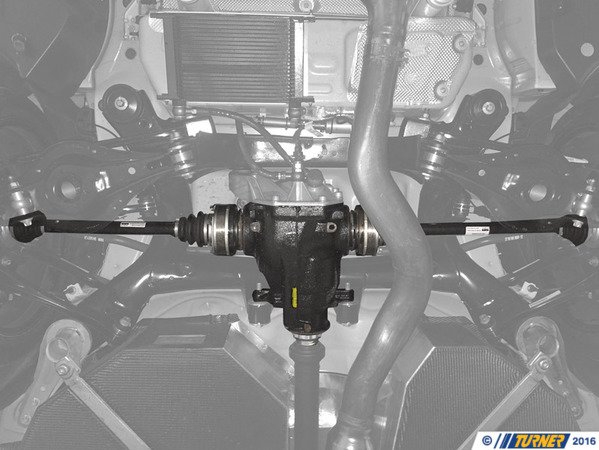 4 of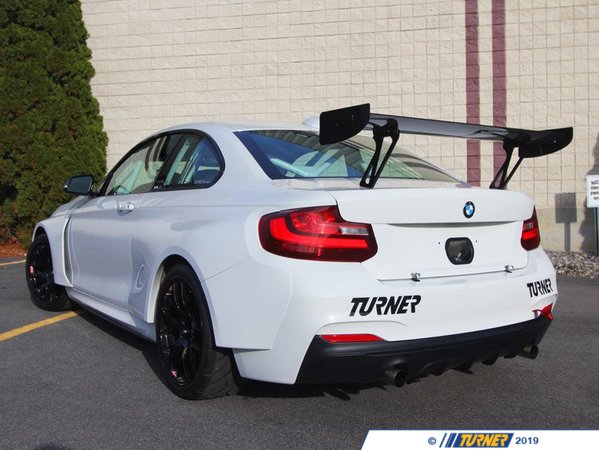 5 of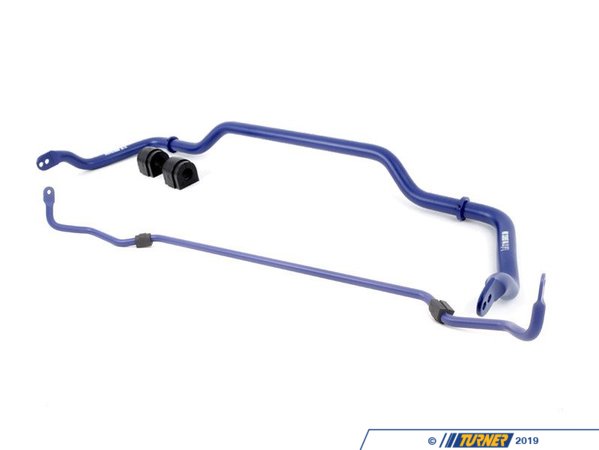 6 of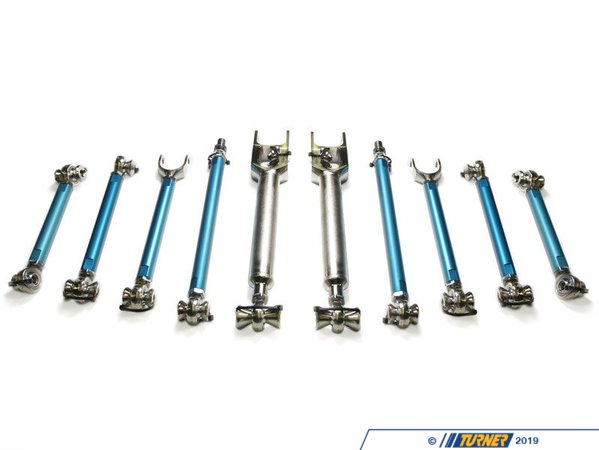 7 of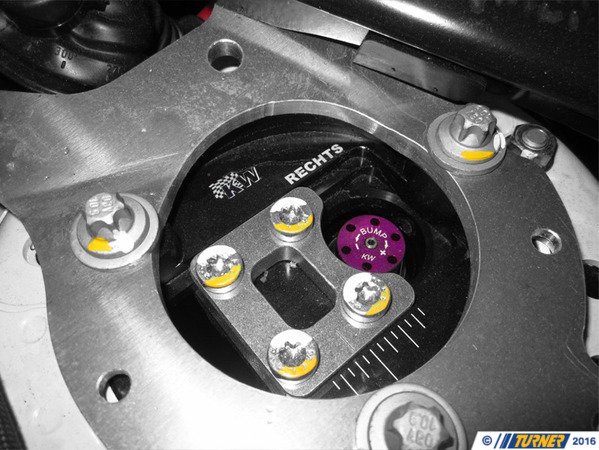 8 of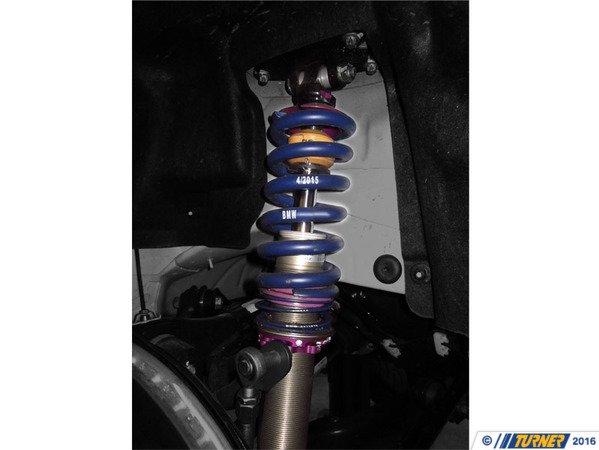 9 of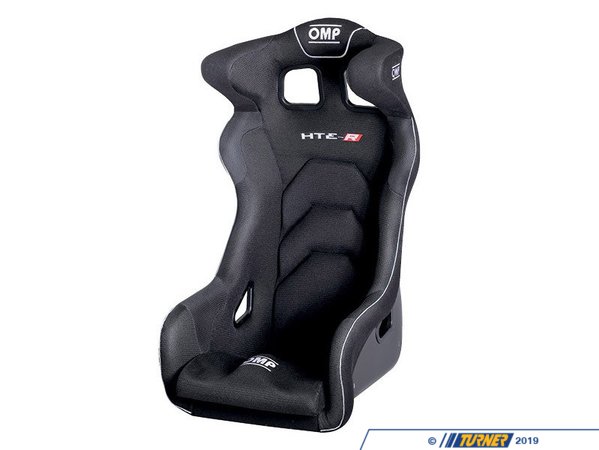 10 of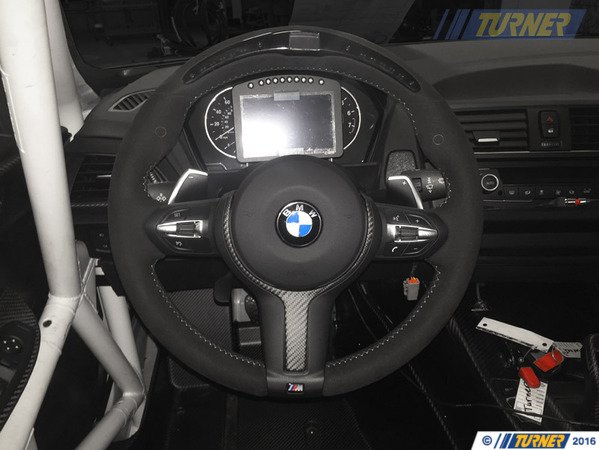 11 of
12 of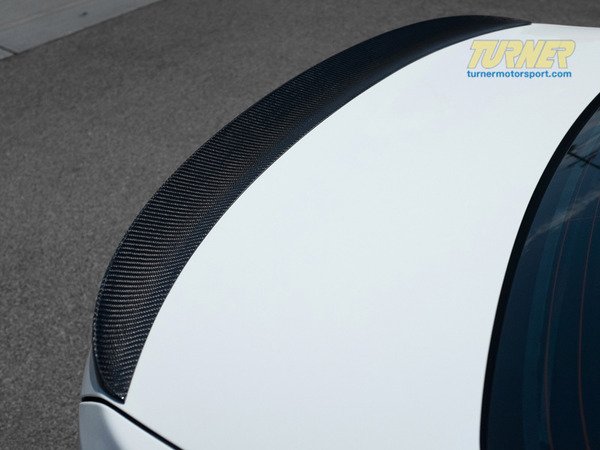 13 of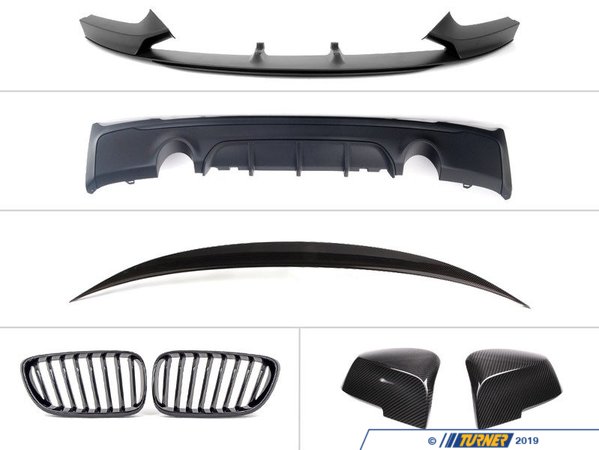 14 of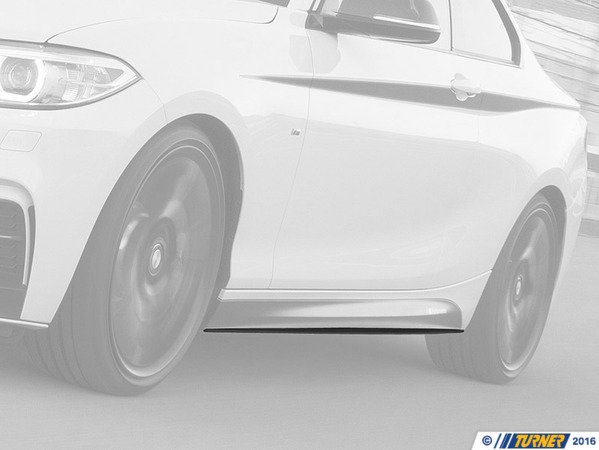 15 of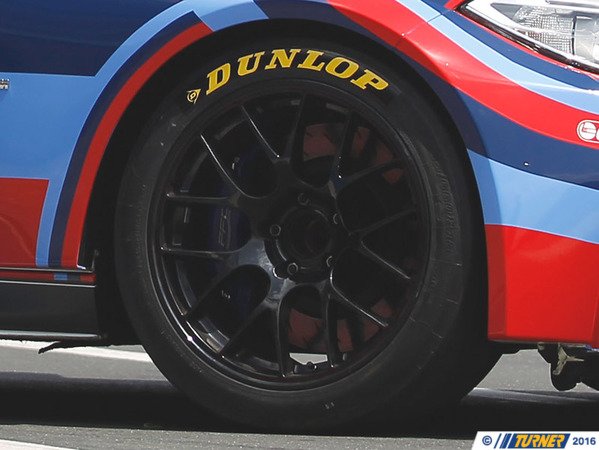 16 of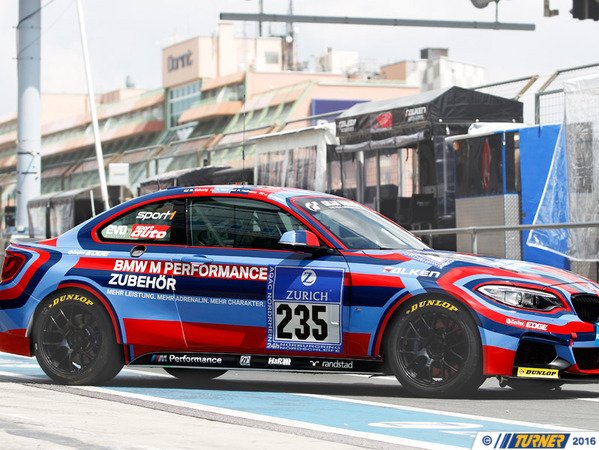 17 of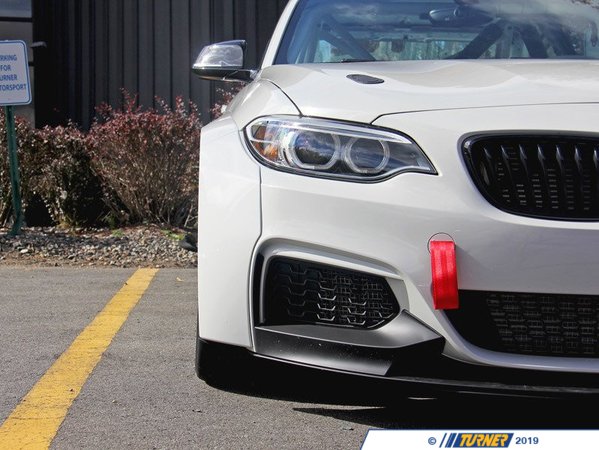 18 of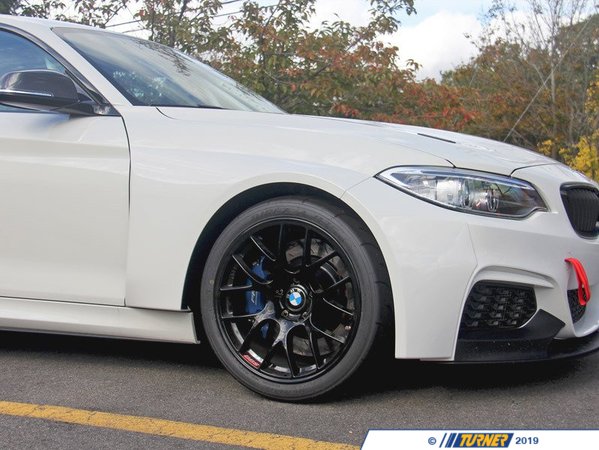 19 of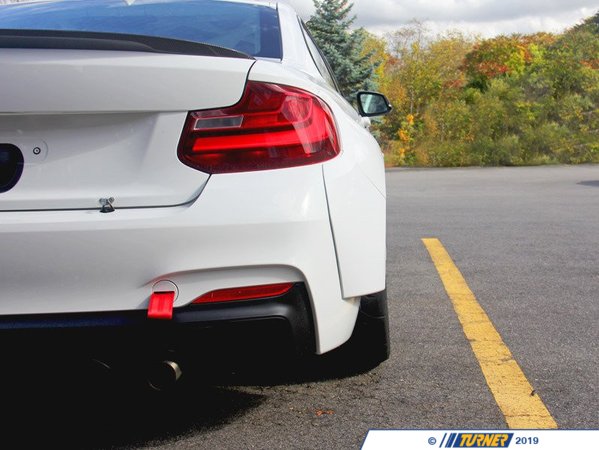 20 of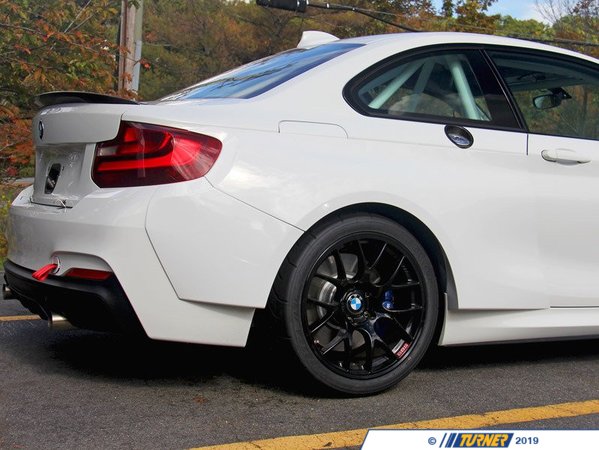 21 of