ECS Tuning N54 Baffled Oil Catch Can System - E9x, E8x
Modern day emissions regulations require the use of a closed crankcase ventilation (PCV) system to recirculate combustion blow-by gases from the crankcase back in to the intake to be burned.  Unfortunately, these blow by gases contain water vapor (which is a byproduct of combustion) and pick up oil mist from and the windage cloud and cam lubrication system as they travel through the crank case.  Due to less than 100% effective air/oil separation in the stock PCV system, some oil mist and water vapor gets carried back to the intake tract and over time cause oil deposits and carbon buildup in the intake manifold, intake ports, and on the back of intake valves.  All will eventually lead to poor performance and reduced fuel economy, and the presence oil mist can in the intake charge even increase the risk of engine damaging detonation. 
With direct injected engines this problem becomes more prevalent, and the N54 in your 135i or 335i is no exception.  We're seeing a lot of N54 powered cars with drivability and performance issues due to significant carbon buildup in the intake ports and backs of intake valves.  The "factory fix" is a walnut blasting service that commonly needs performed every 30,000 to 70,000 miles.  Don't be part of this statistic!  Our shop recommends an oil catch can be installed in-line in the PCV system to help reduce the build-up of performance robbing deposits and greatly reduce the need for costly walnut blasting service and related repairs in the future.
The ECS Engineers were able to get more effective results compared to the competition by routing all blow by gasses through the high-load PCV circuit to ensure the catch can is functioning under all engine operating conditions.  The catch can utilizes a strategically designed 4 chamber baffle plate system engineered to create multiple changes in the direction of airflow to cause oil droplets to fall out of suspension, maximizing the efficiency of the PCV air/oil separation.  A dipstick is integrated into the cap so you can monitor the oil level, and the can is easily serviced.  At each oil change simply unscrew the canister and empty the trapped oil with your regular used oil.  The ECS Oil Catch Can is CNC machined from billet 6061-T6 aluminum and with a stealthy black anodized finish for lasting durability and appearance, and includes everything needed for an OEM-like fully reversible installation.  Having a kit designed specifically for your E8X 135i or E9X 335i makes for a clean looking setup that any skill level mechanic can install. 

The ECS Oil Catch Can is made from aluminum and with a stealthy black anodized finish. The location is key as heat will evaporate the oil and send too much vapor back into the engine (where cooler air will turn it back into fluid). The ECS OCC also has a factory-like appearance. Having a kit designed for the E9x 335 makes install easy and clean looking so any skill level mechanic can end up with professional results.

Note: Since the crankcase vent system is considered part of the overall emissions system, installing this may be a violation of local, state, and federal laws. While exemptions are made for track/race and off-road use, check with your local state inspection facility on using this in street-driven vehicles.
*Click here for installation instructions*
ECS Oil Catch Can Features:
+ Increases air intake efficiency
+ Promotes engine longevity
+ 4 chamber design promotes excellent air/oil separation
+ Large In/Out ports (no tapered sizes that slow flow)
+ Anodized black lightweight aluminum
+ Made in USA
This item fits the following BMWs with the N54 twin-turbo engine:
2007-2010 E9X BMW 335i 335xi
 

ECS
T#:
391689
|
Part#:
003779ECS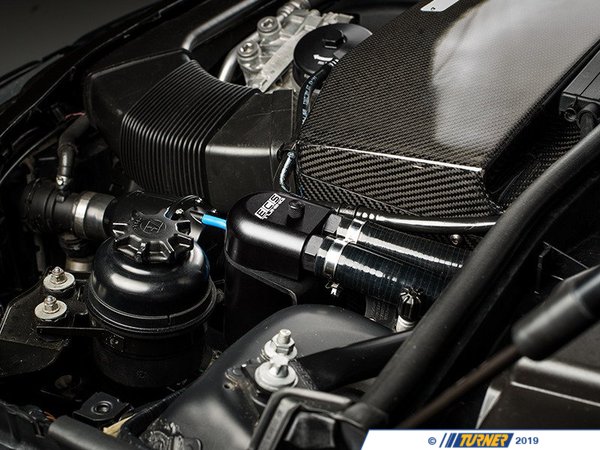 1 of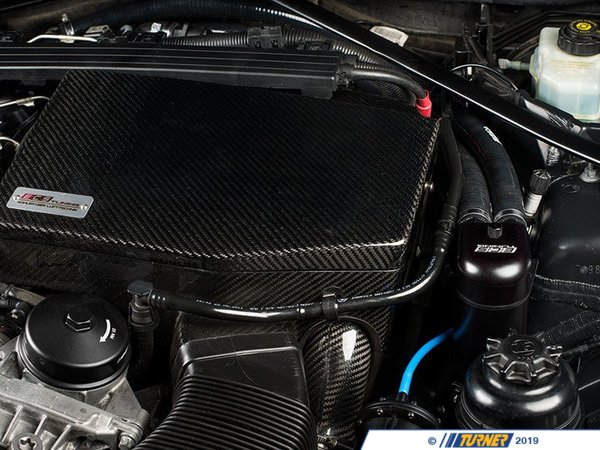 2 of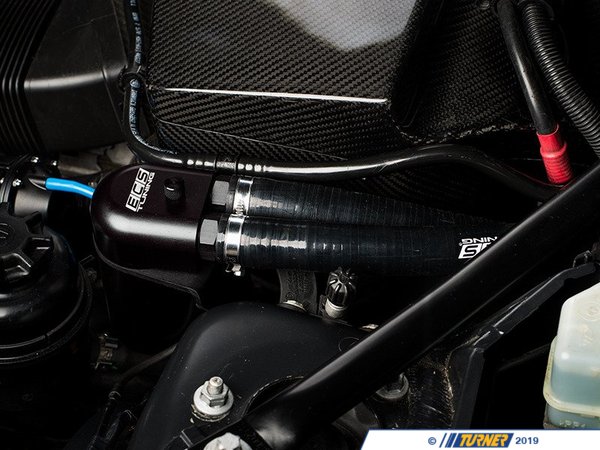 3 of
4 of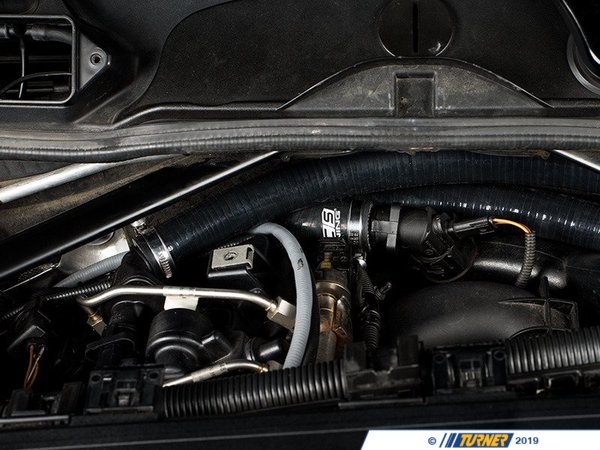 5 of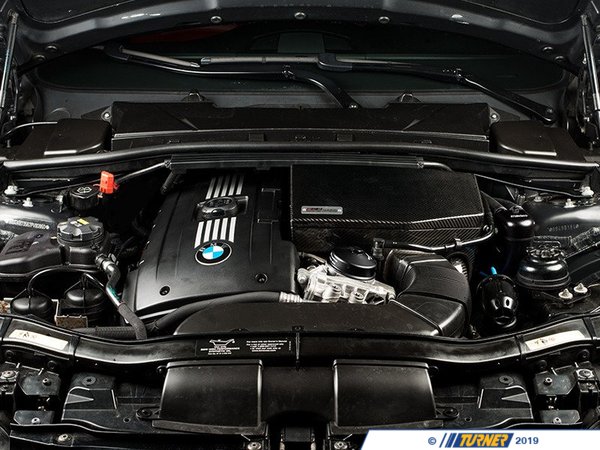 6 of
7 of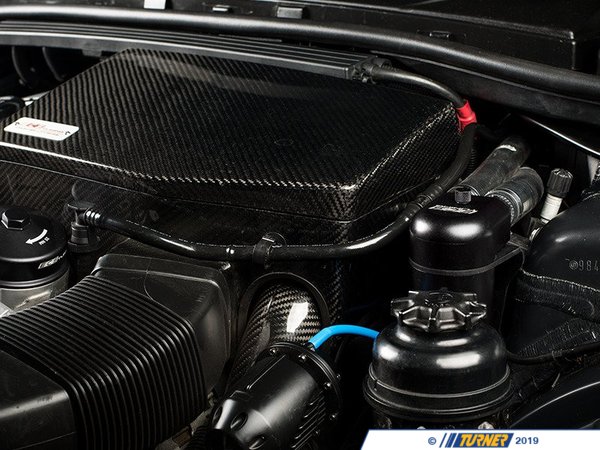 8 of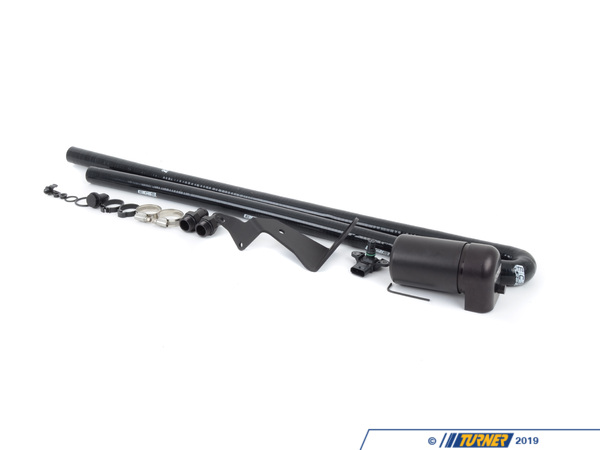 9 of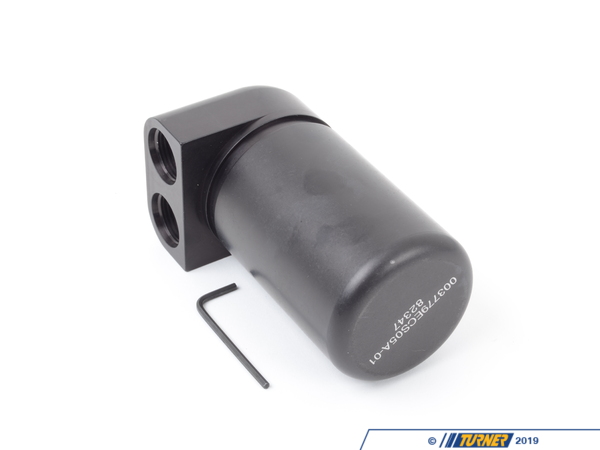 10 of
11 of
12 of
13 of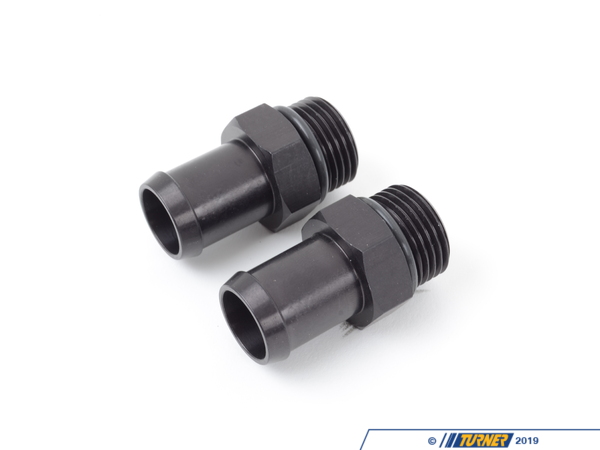 14 of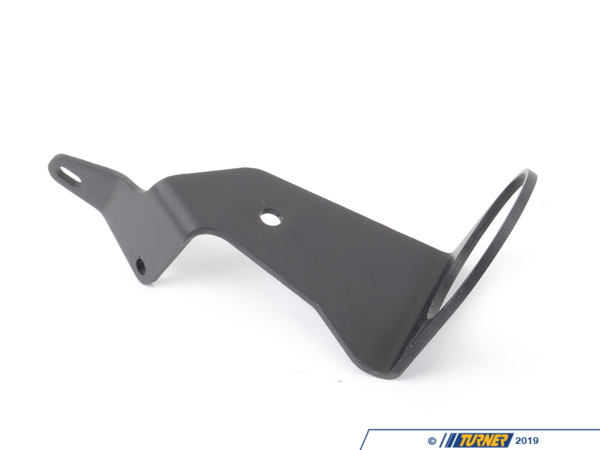 15 of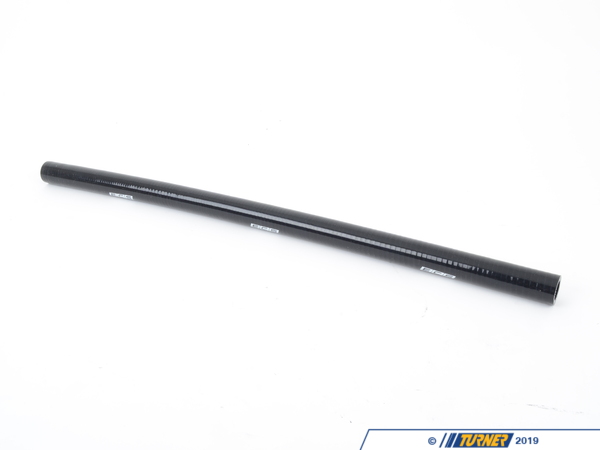 16 of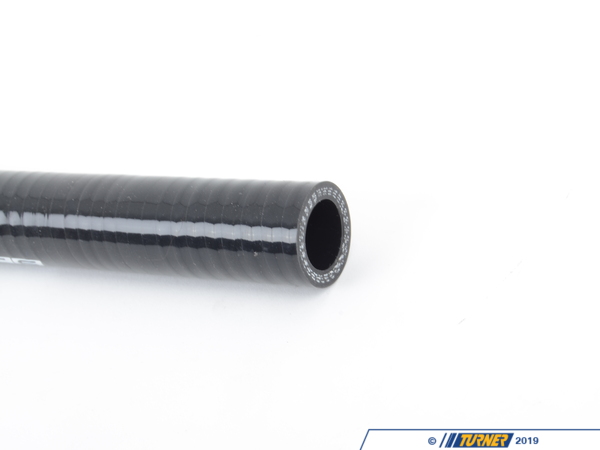 17 of
18 of
19 of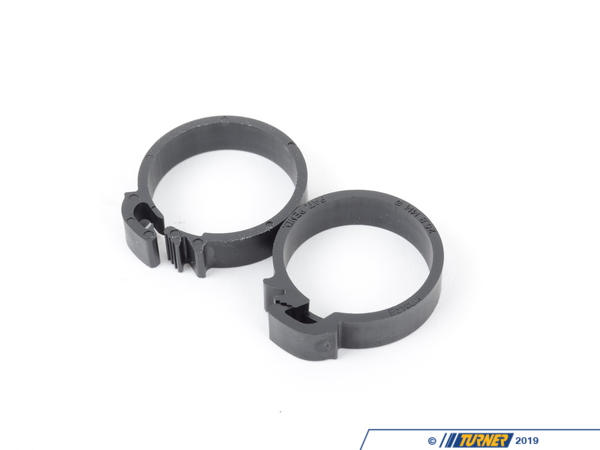 20 of
Select Options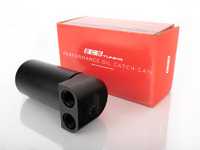 ECS Tuning Baffled Oil Catch Can - 8oz

In Stock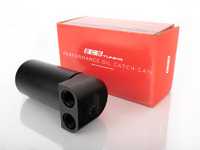 ECS Tuning Baffled Oil Catch Can - 6oz

In Stock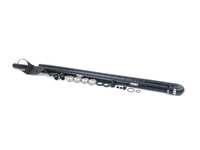 Driver-side catch can mount, hardware, and hose set

In Stock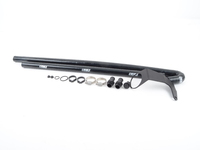 Passenger-side catch can mount, hardware, and hose set

In Stock