IRP Performance Polyurethane Engine and Transmission Mounts - E36 E46
Stock mounts are made from soft rubber and are sometimes filled with fluid to give a car the most comfortable ride possible. The soft rubber and fluid helps to reduce the total amount of vibration, noise, and harshness (NVH) that is transferred into the cabin. The problem with this is driveline slop. The stock mounts allow a lot of excess movement and increases the amount of time it takes to transfer power to the wheels.
In order to address this issue, performance mounts can be substituted to reduce the amount of slop and transfer power to the wheel quicker. Two options for this are polyurethane mounts and solid mounts.
Solid mounts are great for an immediate transfer of power but allow for a ton of noise and vibration to be felt and heard in the cabin of the vehicle. This is great for the track where there aren't any issues with excess harshness, but as a daily driver, this can become an annoying pain in the neck.
The best middle ground is Polyurethane. Polyurethane is much stiffer than rubber and gives you the much stiffer feel you may be looking for. This allows for the increase in responsiveness, but isn't so extreme that it transfers all of the sound and vibrations into the cabin. This makes it much more comfortable for daily use while still reinforcing your driveline.
Features:
Aluminum and Polyurethane Construction
80A Durometer Rating
New Hardware

IRP - Individual Racing Parts
T#:
401413
|
Part#:
IRPEGS-2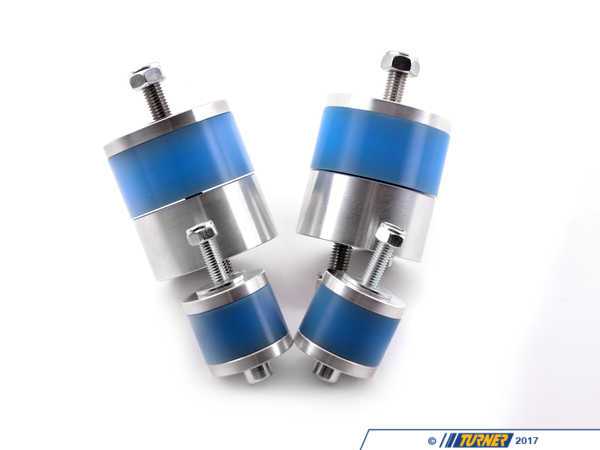 1 of
2 of
3 of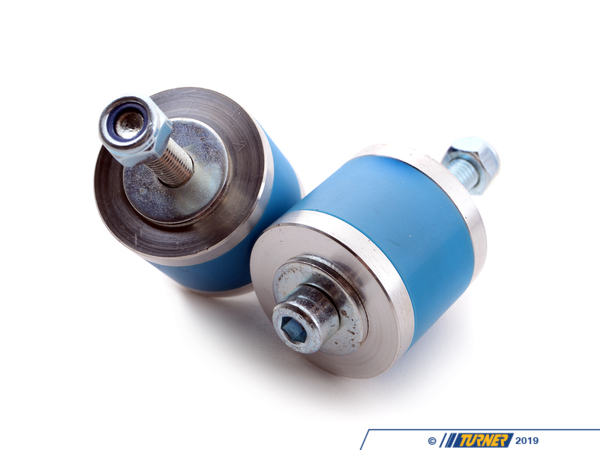 4 of
On Order, ETA Aug 28, 2020