E31 850CSi Turner Motorsport Conforti Performance Chip Set
With the CSi BMW really turned out one of their finest engines. A touch more tuning by Bosch Motronic expert Jim Conforti yields just a little more punch from the big V12. Conforti altered the fuel and ignition mapping to take advantage of premium fuel (91+ octane). Although the 850CSi is required to run "premium" anyway, it is not optimized for it. Changing these settings results in more power and a smoother-running engine.
Turner Performance Chips provide the ultimate in performance advantage! Adding a performance chip to your BMW is the easiest and most cost effective way of increasing BMW power, torque, and performance with NO DOWNSIDES. Through years of BMW performance tuning, we are able to maximize power and torque gains for 91 octane fuel used in North America. By making changes in the ignition and fuel maps of the DME we are able to optimize performance with no side effects or compromises. Other changes will make your BMW smoother and more responsive than when it left the factory. Our chips have a lifetime warranty and a 30-day satisfaction guarantee. If for any reason you are not fully satisfied with the increase in power and overall drivability you can return the chip to Turner Motorsport for a full refund. Chips are supplied with detailed instructions and are user-installed in about an hour.
Horsepower Gain: +12 @ 5,300 RPM Torque Gain: +20 @ 4,000 RPM New Rev Limit EML controls redline
Click here for a dyno chart!
This performance chip fits the following BMWs:
1994-1995 E31 BMW 850CSi

Turner Conforti Performance Chips
T#:
4127
|
Part#:
E31850CSi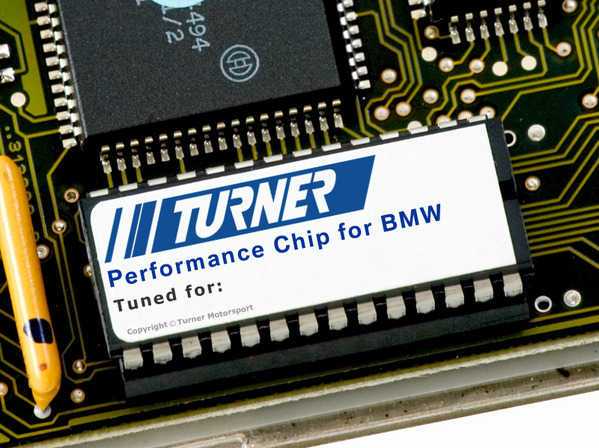 1 of