Battery Charger - 12-Volt 80/20/5/2 Amp With Engine Start
If you're planning on using the Shark Injector to add performance engine software to your BMW, a battery charger such as this one is required. The charger supplements the vehicle battery and provides uninterrupted power during the flashing process. This charger comes with a 20A boost mode for 30 minutes which should be enough time to complete the Shark Injector installation. Other chargers with manual power and timer controls are also acceptable (most shops will have a suitable charger for flashing vehicles).
Click here for more information on Shark Injector OBD-II performance software.
Features:
multiple convenient charging modes
2-6 amp trickle charge mode
10 amp standard charge mode
20 amp boost mode
80 amp engine crank assist mode
fully automatic trickle charge
on-board circuit breaker protection
LED status indicators
engine cranking assist
UL certified

T#:
567704
|
Part#:
90-620
1 of
2 of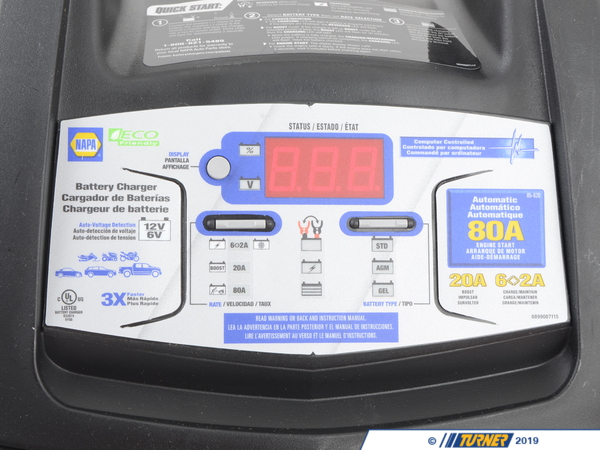 3 of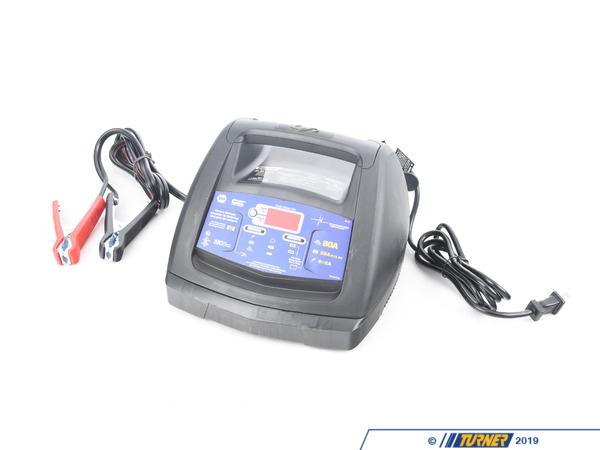 4 of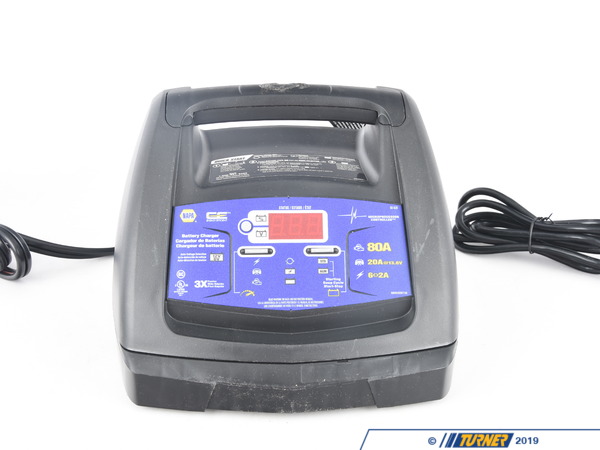 5 of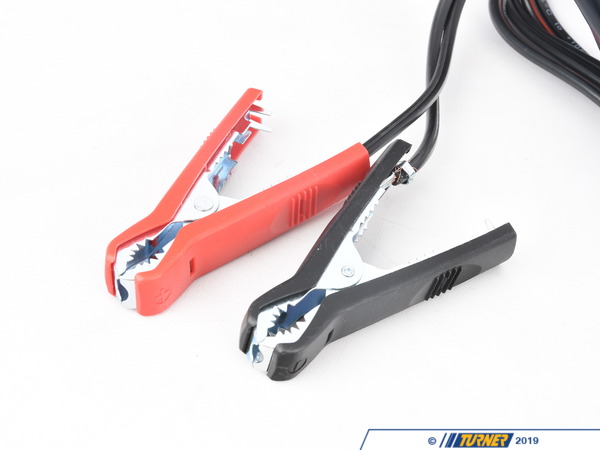 6 of