Turner Motorsport Rear Trailing Arm Bushing Limiter Kit (RTAB Shim Kit)
Turner Motorsport Bushing Limiters were the first - and still the best - RTAB Limiter on the market. Instead of a 'floating' design that can rattle and wear, our aluminum Limiters are fixed in place and feature an anti-stick Teflon coating so the bushing never sticks and squeaks.
The great defect in the rear trailing arm bushing (RTAB) is that the soft rubber design allows too much movement and extension during cornering. The bushing is not strong enough to resist hard cornering loads. A stiffer bushing helps but has trade-offs in ride and comfort. If you want to maintain your ride comfort with rubber bushings, these RTAB Limiters will prolong their life and improve handling.
These Limiters sit on either side of the bushing and limit its movement. By limiting motion the bushing effectively becomes stiffer, improving handling and reducing toe change during cornering. When not cornering, the Limiters are not in play so ride comfort remains the same as stock. Our Limiters are permanently bolted to the housing that surrounds the bushing. Other types of Limiters 'float' between the bushing and housing, which can rattle and squeak as the bushings move. Instead of plastic or Delrin that will wear over time, our RTAB Limiters are made from aluminum with a tough hardcoat anodize (tougher than standard anodizing) and finished with a Teflon anti-stick coating.
Turner RTAB Limiter Kit includes -
set of 4 anodized aluminum bushing limiters
5mm Allen bolts and washers
install template
Need E36/E46 RTAB bushings? Click here for replacement trailing arm bushings.
Click for installation instructions.
This item fits the following BMWs:
1992-1999 E36 BMW 318i 318is 318ic 323is 323ic 325i 325is 325ic 328i 328is 328ic M3
1999-2006 E46 BMW 323i 323ci 325i 325ci 325xi 328i 328ci 330i 330ci 330xi M3
2003-2010 E83 BMW X3 2.5 X3 3.0 X3 3.0si
2002-2008 E85 E86 BMW Z4 2.5 Z4 3.0 Z4 3.0i Z4 3.0si Z4 M Coupe Z4 M Roadster

Turner Motorsport
T#:
964
|
Part#:
TSU9990001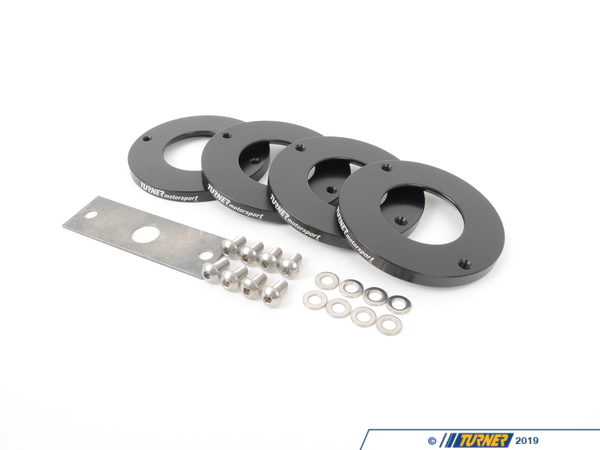 1 of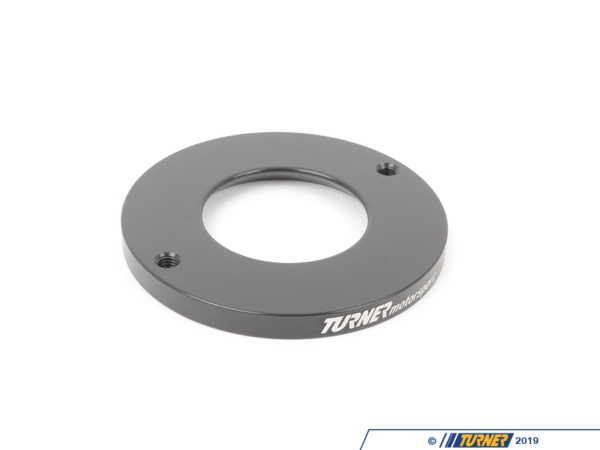 2 of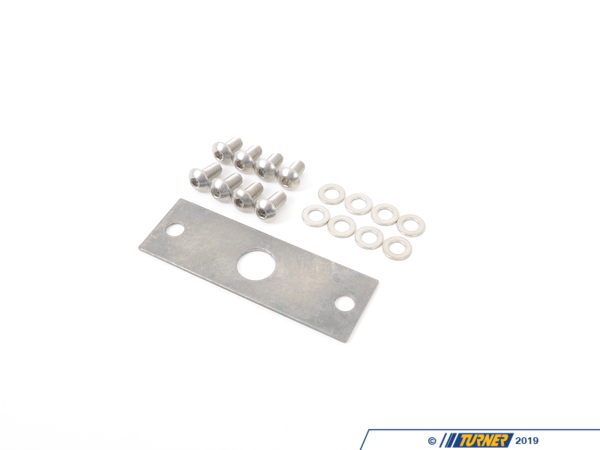 3 of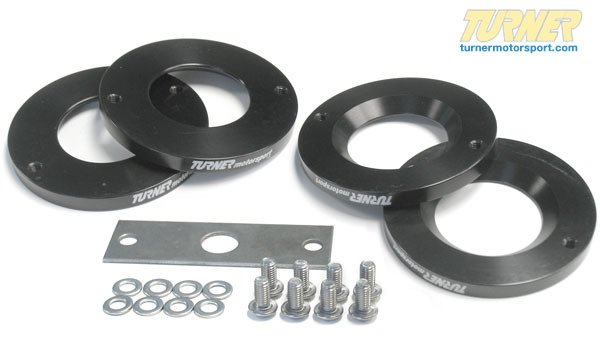 4 of

5 of