Service your BMW fuel system correctly with the recommended tools for the job. Our offered O-Ring tools and other specialty service equipment are gathered on this page for you to confidently tackle your fuel system maintenance or modification.
The fuel pump is held in to the tank with a retaining lock ring. Most people would take an extension or punch and tap out the ring with a hammer. But that's the wrong way to do it. You could damage the lock ring, or worse, the tank itself. This handy tool is toothed to match the lock ring and takes a standard 1/2 drive ratchet or small extension. Twist the ratchet and the lock ring comes un-done cleanly and smoothly. A hefty tool that pays for itself over and over. Fits most BMWs from 1988-2013.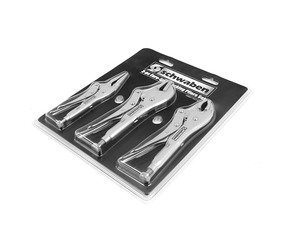 No more pinched fingers or dropping as they unlock. This style locking lever is all one hand operation. Can be unlocked with lower finger while still gripping plier. Others require a two hand operation.
Features:
7" Straight Jaw Locking Pliers
7" Curved Jaw Locking Pliers
6" Needle Nose Locking Pliers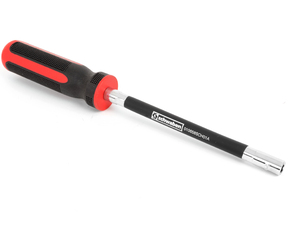 Makes those hard to reach hose clamps much easier to loosen up.
Features:
7mm driver
6" flex shaft
Overall length of 10-1/2"
No-slip grip resistant to wet or oil coated hands
---