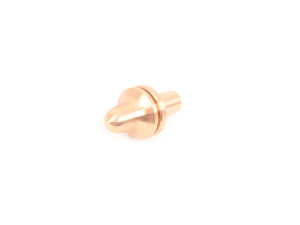 This brass clutch pivot pin is an upgrade over the stock plastic pivot pin. The brass pin will last a lot longer than the plastic piece and may save you time and hassle later on. The original plastic pivot pin is known to fall out, snap, or just wear out over time. At the least you get a very annoying squeak every time you depress the clutch. In a worse case scenario, the clutch fork won't be able to push on the throw-out bearing and your clutch will be useless. The only time to replace the clutch pivot pin is when the transmission is removed, so this brass upgrade can be installed during clutch replacements or a rear main seal service.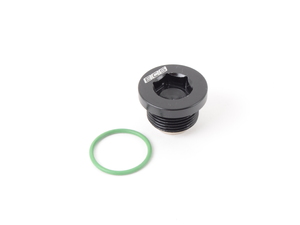 You use a magnetic drain plug for your engine oil, right? Why not apply the same proactive thinking to the differential too? This is a direct replacement magnetic differential drain plug for your BMW. It will catch and retain fine and larger metal particles in your diff oil. If you're proactive in your diff oil servicing, you will catch a minor issue long before it becomes a headache. Diff drain plug includes one sealing o-ring.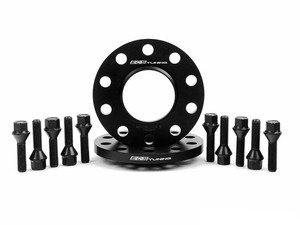 Drastically improve the looks of your vehicle while improving your vehicle's handling characteristics and/or easily adjust your wheel fitment to allow for the proper clearance when installing parts such as new wheels, big brake kits, or lowering suspension components.Interference from components such as shocks, springs, or control arms are a common issue when installing wheel that are not a direct OE size replacement. By moving your wheels a few millimeters each, you can give yourself enough clearance for proper wheel fitment and give your car a wider stance in the process.

ECS Tuning wheel spacers are constructed of high quality 6061-T6 aircraft grade aluminum and are specifically designed by in-house engineers and cnc machined to exact standards, ensuring the best fitment possible. By carefully measuring the OEM wheel hubs and bore dimensions, these spacers mount with minimal clearance to prevent any vibration, retaining the stock-like vibration free operation.
This kit includes wheel bolts that are lab tested to meet or exceed ISO 898 class 10.9 mechanical and physical properties to ensure perfect fastening of the wheel to the hub with no issues or potential to snap under aggressive driving conditions.
ECS Tuning is a performance and genuine parts provider that designs their ECS Tuning branded aftermarket automotive parts in-house to ensure the highest quality and affordability possible. Every part's design is subjected to a rigorous test fit and stress test period to guarantee proper fitment and