Turner Solid Aluminum Subframe Mount Kit - F22 228 230 M235 M240, F3x 320 328 330 335 340
A BMWs subframe is the heart of the suspension - as the subframe twists and shifts under load all of the suspension mounting points also move. The rear suspension feels loose and lacks precision. As rubber or hydroelastic bushings wear the bushing deflection gets worse. If you have a highly tuned BMW then you're putting even more strain on weak bushings. The solution is a stiffer and more durable material. Even BMW has moved to solid mounts on the F10 M5 and F8X M3/M4. These fully solid F2x/F3x aluminum mounts have zero deflection - the subframe does not move at all. The rest of the suspension can work as designed and maintain the proper alignment and motion ratios. The driver will notice the difference as the car is more stable and the handling is more precise.
Although we designed these for use in our racecars, they can work on the street so long as the driver can tolerate some additional noise, vibration, and harshness - with just these mounts alone, we've found this to be a minimal increase. These mounts are CNC machined in the USA and made with high-grade aluminum. The set is for all four subframe mounts.
These solid differential bushings/mounts fit the following BMWs: 
2014+ F22 BMW 228i 228iX M235i M235iX 
2012+ F30 BMW 320i 320iX 328i 328iX 335i 335iX - Sedan 
2014+ F34 BMW 328i 328iX 335iX - Gran Turismo 
2014+ F32 BMW 428i 428iX 435i 435iX - Coupe 
2014+ F33 BMW 428i 428iX 435i 435iX - Convertible
2014+ F36 BMW 428iX -Gran Coupe 

Turner Motorsport
T#:
393320
|
Part#:
021450TMS01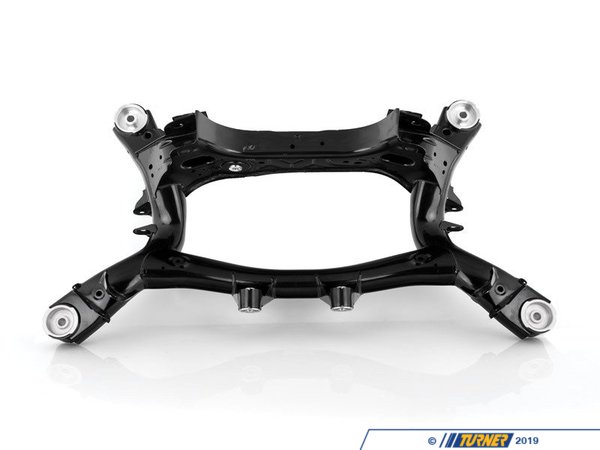 1 of
2 of
3 of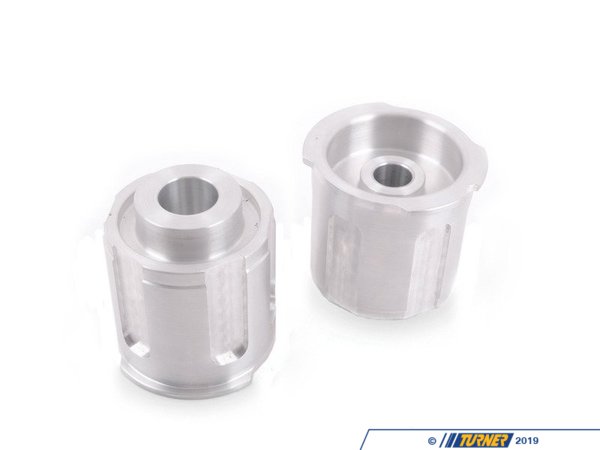 4 of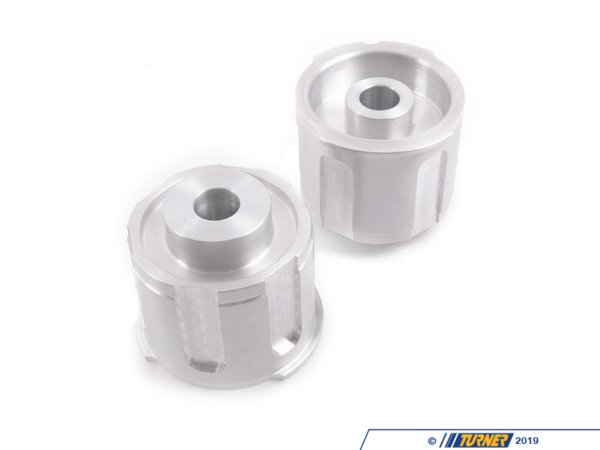 5 of