BMW E93 M3 Fuel System Parts
Looking for a BMW fuel pump, BMW gas cap or other BMW fuel system related items? You've found the right place. Your BMW fuel delivery system is a critical system, and any failure can rended your BMW dead in the water. Whether your fuel pump has stopped pumping, a fuel injector is clogged or not spraying, or your gas cap is either lost or not properly sealing, we likely have what you are looking for. We stock thousands of BMW fuel system parts so if you don't see what you are looking for, just give us a call.
You're currently viewing parts for your
(E93) M3 Convertible 2008-2013
.
Reset your chassis

For accurate results, specify your model below.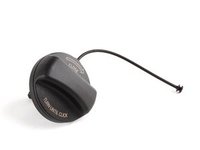 This gas cap fits the model year 2000+ BMW E46 E39 E9X E82 E60 E63 E65 E83 E70 E71. This fuel cap is an original BMW product. A faulty gas cap can often be the cause a fault code and trigger a "check engine" light.
This item fits the following BMWs:
2008+
E82 BMW
128i 135i
2000-2006
E46 BMW
323i 323ci 325i 325ci 325xi 328i 328ci 330i 330ci 330xi M3
2006+
E9X BMW
325i 325xi 328i 328xi 330i 330xi 335i 335xi M3
2000-2003
E39 BMW
525i 528i 530i 540i M5
2004-2010
E60 BMW
525i 525xi 530i 530xi 528i 528xi 535i 535xi 545i 550i M5
2004+
E63 BMW
645ci 650i M6
2002-2008
E65 BMW
745i 745li 750i 750li 760i 760li
2009+
F01 BMW
750i 750li
2004-2011
E83 BMW
X3 2.5i X3 3.0i X3 3.0si
2007-2013
E70 BMW
X5 3.0si X5 4.8i X5 xDrive30i X5 xDrive48i X5 M X5 xDrive35d
2008+
E71 BMW
X6 xDrive35i X6 xDrive50i X6 M
2009+
Z4 BMW
Z4 sDrive30i Z4 sDrive35i Z4 sDrive35is
2002-2006
R50 MINI
MINI Cooper
2005-2008
R52 MINI
MINI Cooper Convertible, MINI Cooper S Convertible.
2002-2006
R53 MINI
MINI Cooper S
2007+
R56 MINI
MINI Cooper, MINI Cooper S
2007+
R55 MINI
MINI Cooper Clubman, MINI Cooper S Clubman
2007+
R57 MINI
MINI Cooper Convertible, MINI Cooper S Convertible,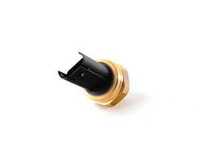 This Genuine BMW low pressure fuel sensor is commonly a cause of a "Increased Emissions" warning on the idrive and for check engine (SES) lights on BMW's with the N54 6 cylinder turbo engine or the S65 V8 engine in the M3. It will also fit a limited number of cars with the N55 engine.
This sensor can be traced to a number of drivability issues, including cold start running problems, misfires, stumbling, hesitations, and overall rough running. You will likely have a code for the misfires, rich condition, or for the sensor itself. In some cases, the combination of codes can bring about a limp mode. Replacing this sensor is an easy and inexpensive first step if you're having any of these issues.
This item fits the following BMWs:
2008-2010
E82 BMW
135i
2011
E82 BMW
1M Coupe
2006-2010
E90 BMW
335i 335xi 335i xDrive - Sedan
2007-2010
E92 BMW
335i 335is 335xi 335i xDrive - Coupe
2007-2010
E93 BMW
335i - Convertible
2008-2013
E9X BMW
M3
2004-2010
E60 BMW
535i 535xi 535i xDrive
2010-2011
F07 BMW
535i GT, 535i xDrive GT
2011
F10 BMW
535i 535i xDrive
>9/2011
F12 BMW
640i
2009+
F01 BMW
740i 740li
2008-2010
E71 BMW
X6 xDrive35i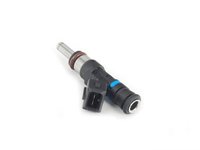 Bosch Fuel Injector for E9X M3 with S65 V8 engine. Bosch fuel injectors provide the precision manufacturing required for advance fuel injection systems. Bosch part number 62418. Per per injector.
This item fits the following BMWs:
2008-2011
E90 BMW
M3 - Sedan
2008-2013
E92 BMW
M3 - Coupe
2008-2013
E93 BMW
M3 - Convertible