Upgrading various parts of the differential can have tremendous benefits in your car's performance. It's easy to forget that the differential is a source for making your car faster and handle better so it's often overlooked. The engine is not the only place to make the car faster. Our differential options vary from gearing upgrades to limited slip conversions. You can purchase the ring & pinion gear sets on their own (professional installation required) or have us build a diff around your own specifcations. The options are almost endless! Every custom-built diff is fully rebuilt with seals and bearings. We also design and supply bushing options to reduce driveline wind-up, finned differential covers for better cooling, and more!

Ratio Changes - Changing the differential gearing is one of the best and most-effective upgrades you can make on any BMW (old or new). By using a shorter (numerically higher) final drive ratio you are increasing your RPM relative to road speed - this puts you in a more powerful RPM range than before! Since you're in a 'meatier' part of the power band you're now putting down more power/torque to the ground. If you can trade outright top speed for faster acceleration at daily speeds then this is the perfect upgrade for you.

Limited Slip Upgrades - Sadly, many BMWs today are not equipped with a limited slip (posi-traction) differential. BMW has tried to compensate by using traction control that cuts power at the engine or applies the brakes to retard wheel spin (or a combination of both). But nothing beats the function and feel of a a true LSD which may be why BMW continues to use them in M cars. Our LSD upgrades can be done a number of different ways - a factory-type limited slip unit with either 2 or 3 clutch packs, helical type, OS Giken unit, or something truly custom. We can also vary ramp angles and setup to change the limited-slip behavior under acceleration, deceleration, and cornering. Need a custom diff? Call or e-mail to have a quote.
This is the front or rear Genuine BMW differential fluid ...

This is the front or rear Genuine BMW differential fluid drain plug for many BMWs. This can also be the transfer case plug or automatic transmission plug on some BMWs.



+

Year & Model Applications

(click to expand)

This item fits the following BMWs:
1970-1976 2002 BMW 1600 2002 2002tii
2008+ E82 BMW 128i 135i 1M Coupe
1977-1983 E21 BMW 320i 323i
1984-1991 E30 BMW 318i 318is 318ic 325e 325es 325i 325ic 325is 325ix M3
1992-1998 E36 BMW 318i 318is 318ti 318ic 323is 323ic 325i 325is 325ic 328i 328is 328ic M3
1999-2005 E46 BMW 323i 323ci 325i 325ci 325xi 328i 328ci 330i 330ci 330xi M3
2006-2011 E90 BMW 325i 325xi 328i 328xi 328i xDrive 330i 330xi 335d 335i 335xi 335i xDrive M3 - Sedan
2006-2012 E91 BMW 325xi 328i 328xi 328i xDrive - Wagon
2007-2012 E92 BMW 328i 328xi 328i xDrive 335i 335is 335xi 335i xDrive M3 - Coupe
2007-2012 E93 BMW 328i 335i M3 - Convertible
1976-1981 E12 BMW 528i 530i
1982-1988 E28 BMW 524td 528e 533i 535i 535is M5
1989-1995 E34 BMW 525i 530i 535i 540i M5
1997-2003 E39 BMW 525i 528i 530i 540i M5
2004-2010 E60 BMW 525i 525xi 530i 530xi 528i 528xi 528i xDrive 535i 535xi 535i xDrive 545i 550i M5
2010+ F07 BMW 535i GT, 535i xDrive GT, 550i GT, 550i xDrive GT
2011+ F10 BMW 528i 528i xDrive 535i 535i xDrive 550i 550i xDrive M5
1982-1989 E24 BMW 633csi 635csi M6
2004-2010 E63 BMW 645ci 650i M6
2012+ F12 BMW 640i 650i
1981-1987 E23 BMW 733i 735i
1988-1994 E32 BMW 735i 735il 740i 740il 750il
1995-2001 E38 BMW 740i 740il 750il
2002-2008 E65 BMW 745i 745li 750i 750li 760i 760li
2009+ F01 BMW 740i 740li 750i 750li 750i xDrive 750li xDrive 760li
1990-1999 E31 BMW 840i 840ci 850i 850ci 850csi
2004-2010 E83 BMW X3 2.5i X3 3.0i X3 3.0si
2011+ F25 BMW X3 xDrive28i X3 xDrive35i
2000-2006 E53 BMW X5 3.0i X5 4.4i X5 4.6is X5 4.8is
2007-2013 E70 BMW X5 3.0si X5 4.8i X5 xDrive30i X5 xDrive35d X5 xDrive35i X5 xDrive48i X5M
2008+ E71 BMW X6 xDrive35i X6 xDrive50i X6M
1997-2002 Z3 BMW Z3 1.9 Z3 2.3 Z3 2.5i Z3 2.8 Z3 3.0i M Roadster M Coupe
2003-2008 E85 BMW Z4 2.5i Z4 3.0i Z4 3.0si Z4 M Roadster M Coupe
2009+ Z4 BMW Z4 sDrive30i Z4 sDrive35i Z4 sDrive35is
2000-2003 E52 BMW Z8 Roadster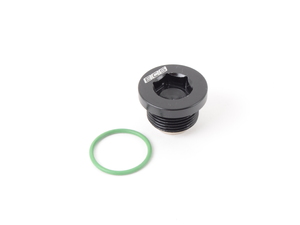 You use a magnetic drain plug for your engine oil, right?...

You use a magnetic drain plug for your engine oil, right? Why not apply the same proactive thinking to the differential too? This is a direct replacement magnetic differential drain plug for your BMW. It will catch and retain fine and larger metal particles in your diff oil. If you're proactive in your diff oil servicing, you will catch a minor issue long before it becomes a headache. Diff drain plug includes one sealing o-ring.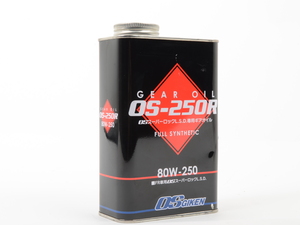 The OS Giken Super Lock LSD Gear Oil 80W-250 1 Liter FR i...

The OS Giken Super Lock LSD Gear Oil 80W-250 1 Liter FR is the OS Giken's very own special blend of gear oil which does an excellent job of lubricating and protecting your Super Lock LSD from failure. Through use of this high quality liquid, your Super Lock LSD will last much longer if regular oil changes are performed.

Type: FULL SYNTHETIC
SAE: 80W-250
API: GL-5
Flash point: 208℃
Viscosity: 320.5(40℃), 43.7(100℃)

---