Turner BMW 17.5mm Wheel Spacers (Pair) - Most BMWs (see applications)
17.5MM (.69 inch) Wheel Spacer for BMW E24, E28, E30 M3, E31, E32, E34, E36, E38, E46, E60, E63, E82, E83, E87, E90, E91, E92, E93 (E9X),Z3, Z4
Wheel spacers are the ideal solution to resolve a number of fitment and aesthetic problems. A spacer fits between the wheel and the hub assembly. The wheel will be pushed further outboard by the thickness of the spacer. Spacers allow you to correct wheel offset issues when the wheel is too 'tucked in' to the bodywork, clear the wheel from contact with the suspension or inner bodywork, clear larger brakes, improve handling and stability by increasing track width, or simply to get the right look and stance. Our wheel spacers are compatible with almost any type of BMW wheel and are a direct fit to the wheel hub (see below for any fitment notes). Longer wheel bolts or wheel studs are required.
These latest generation of the Turner Motorsport Wheel Spacers represent a total redesign of the wheel spacer concept - a ground-up, clean sheet design based on our years of BMW service and motorsports. We took everything we have learned from our service technicians, customers, and race team crew and built the spacer to beat all spacers. We've been in the BMW wheel spacer business probably longer than anybody and when it came time to make our own spacers, a basic spacer design just wouldn't do. We had to make a spacer that is light weight (for lower unsprung mass), has a tough and durable coating to last through our New England winters, is easily removed (your mechanic will thank you), and is precisely engineered and manufactured for a proper fit on the hub and in the wheel. You won't find a better engineered wheel spacer on the market!
Turner Wheel Spacer Features+ hub-centric design, 1-piece spacer with hub-centric lip+ precise tolerance fitment thanks to CAD process and CNC mill machine+ aerospace grade aluminum – light weight but very strong with a high resistance to corrosion+ additional military-spec hardcoat for further corrosion resistance+ innovative Quick Release pockets for easy removal (better than a chamfered back edge)+ laser engraved size and part number for easy identification+ stealthy anthracite or black color+ optional extended bolt sets in factory-matching black or bright silver finish (wheel stud kits also available)+ Turner Motorsport track and street tested!+ Made in the USA
Wheel Spacer Tech & FAQ
How To Measure for Spacers
Wheel Spacer Encyclopedia - everything you wanted to know
Spacer Specsbolt pattern: 5 x 120center bore: 72.6mmhubcentric? yeswheel pad size: normal
Extended Wheel Bolts Required for all BMW wheel spacers is a set of longer wheel bolts or wheel studs. Spacers cannot be used with stock bolts. Our extended lug bolts are a very high quality and high grade steel lug bolt (grade 10.9). We offer two finishes to get you just the right look with your wheels - black zinc to maintain a factory BMW appearance or a bright zinc nickel finish to go with polished wheels. Zinc finishes are designed to withstand 700 hours of salt spray testing.
+ Year & Model Applications(click to expand) 2008+ E82 BMW 128i 135 1M
1988-1991 E30 BMW M3
1992-1998 E36 BMW 318i 318is 318ti 318ic 323is 323ic 325i 325is 325ic 328i 328is 328ic M3
1999-2005 E46 BMW 323i 323ci 325i 325ci 325xi 328i 328ci 330i 330ci 330xi M3
2006-2011 E90 BMW 325i 325xi 328i 328xi 328i xDrive 330i 330xi 335d 335i 335xi 335i xDrive M3 - Sedan
2006-2012 E91 BMW 325xi 328i 328xi 328i xDrive - Wagon
2007-2012 E92 BMW 328i 328xi 328i xDrive 335i 335is 335xi 335i xDrive M3 - Coupe
2007-2012 E93 BMW 328i 335i M3 - Convertible
2015+ F80 BMW M3 - Sedan
2015+ F82 BMW M4 - Coupe
2015+ F83 BMW M4 - Convertible
1976-1981 E12 BMW 528i 530i
1982-1988 E28 BMW 524td 528e 533i 535i 535is M5
1989-1995 E34 BMW 525i 530i 535i 540i M5
2004-2010 E60 BMW 525i 525xi 530i 530xi 528i 528xi 528i xDrive 535i 535xi 535i xDrive 545i 550i M5
1982-1989 E24 BMW 633csi 635csi M6
2004-2010 E63 BMW 645ci 650i M6
1981-1987 E23 BMW 733i 735i
1988-1994 E32 BMW 735i 735il 740i 740il 750il
1995-2001 E38 BMW 740i 740il 750il
1990-1999 E31 BMW 840i 840ci 850i 850ci 850csi
1997-2002 Z3 BMW Z3 1.9 Z3 2.3 Z3 2.5i Z3 2.8 Z3 3.0i M Roadster M Coupe
2003-2008 E85 BMW Z4 2.5i Z4 3.0i Z4 3.0si Z4 M Roadster M Coupe
2009+ Z4 BMW Z4 sDrive28i Z4 sDrive30i Z4 sDrive35i Z4 sDrive35is

T#:
2666
|
Part#:
TWH9905018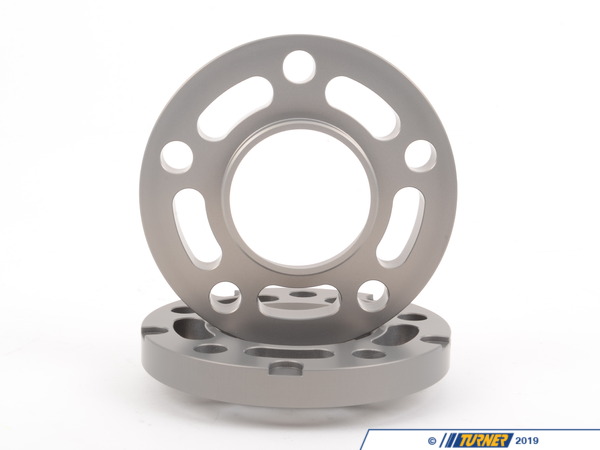 1 of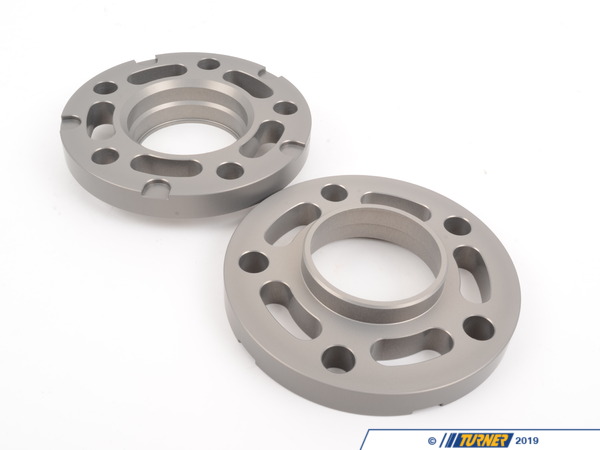 2 of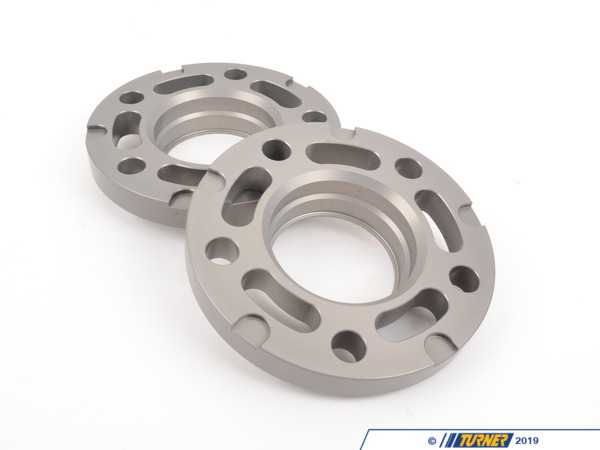 3 of
4 of
5 of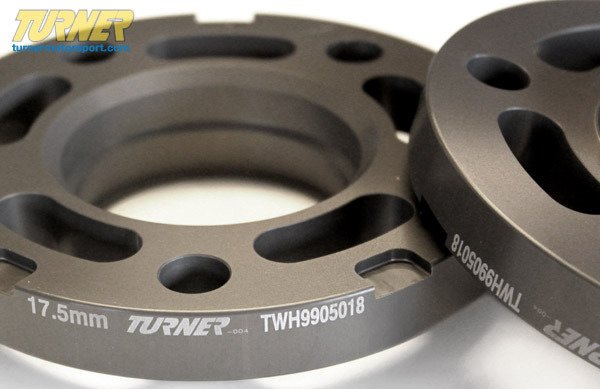 6 of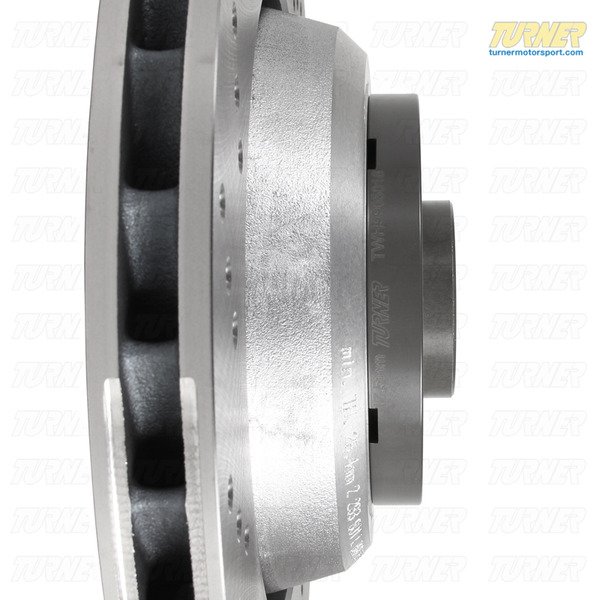 7 of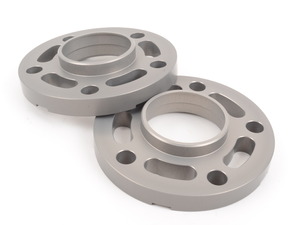 17.5MM (.69 inch) Wheel Spacer for BMW E24, E28, E30 M3, ...

$99.95