ECS 2-Piece Front Brake Rotors - Pair (360x30) - E82 1M, E9X M3
These 2-piece floating rotors help dissipate heat better than a standard cast iron rotor and are also lighter for less unsprung weight. Managing heat in the brake system is vital to braking performance, especially on the track or when driven hard. It's why your brake rotors have internal vanes that vent heat as the rotor spins. These 2-piece ECS rotors feature an outer cast iron friction surface ring that is separate from the aluminum center hat. This allows better airflow through the vanes and for the friction ring can expand as it gets hot. The rotors are also cross-drilled for better ventilation and slotted to improve brake pad performance.
ECS 2-Piece Rotors feature:
Aluminum hats for light weight
Heat-treated cast iron friction rings
2-piece assembly improves brake cooling
Anti-corrosion coating on non-friction surfaces and hard anodizing on rotor hat
These are the same size as the stock rotors so your stock caliper and mounting bracket will fit and there will be no clearance issues with your wheels or to other components. Stainless steel rotor retaining screws are included. You can use these with any brake pad.
Price is for the pair of brake rotors.
This item fits the following BMWs:
2011 E82 E88 BMW 1M Coupe
2008-2013 E90 E92 E93 BMW M3 Sedan, Coupe, Convertible

ECS
T#:
377377
|
Part#:
001004ECS01AKT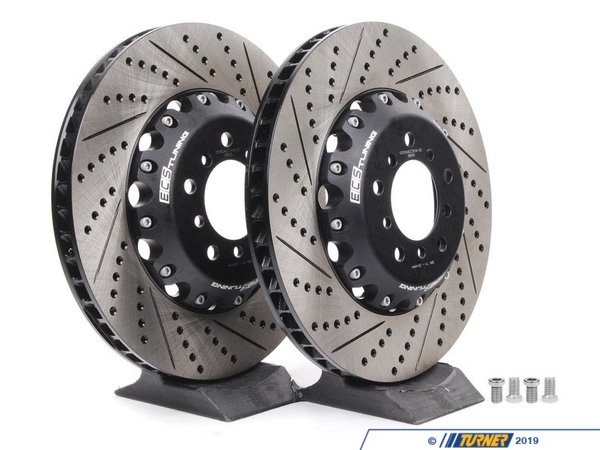 1 of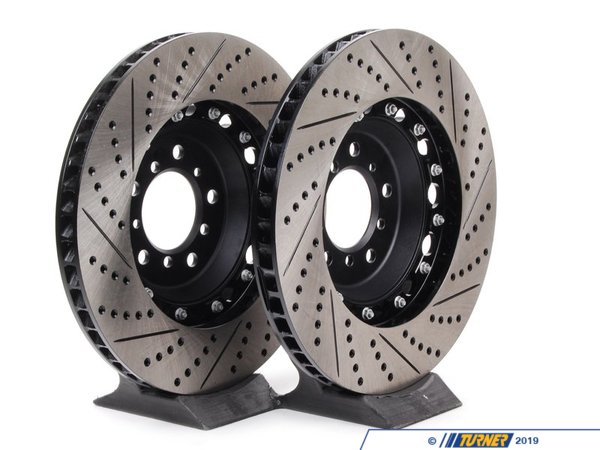 2 of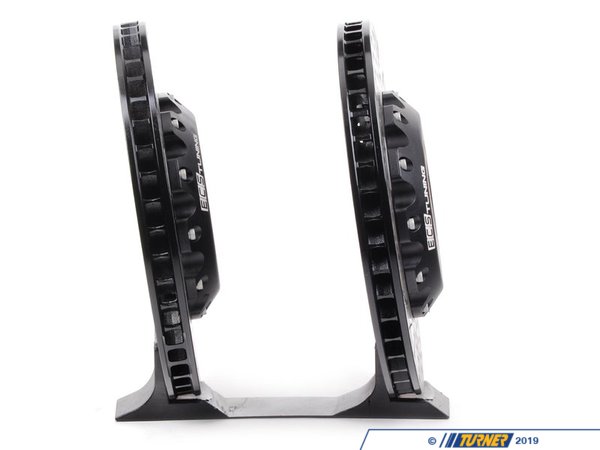 3 of
4 of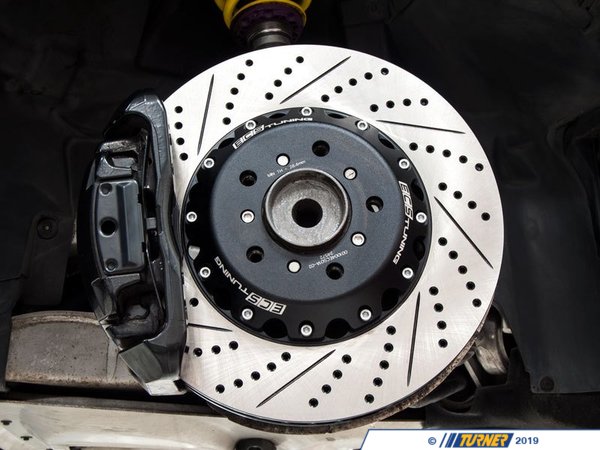 5 of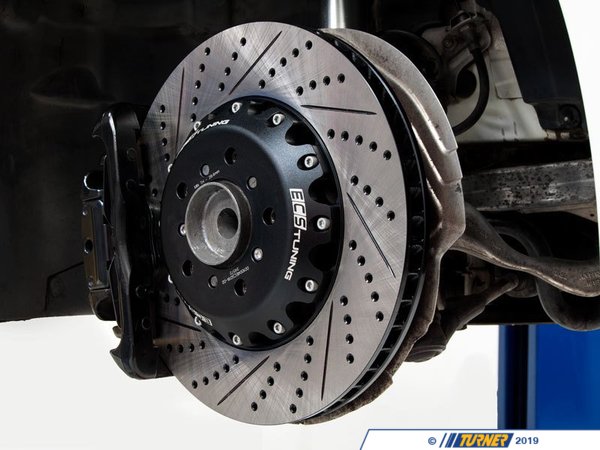 6 of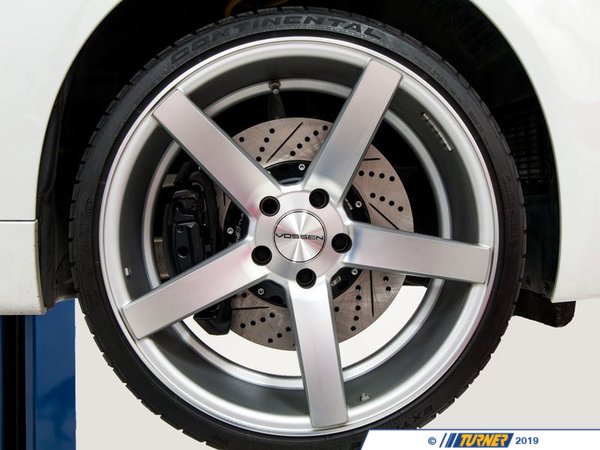 7 of