Building your perfect BMW is more than just adding horsepower and stiff suspension. Your drivetrain needs attention in order to deliver power effectively. Most BMWs feature comfortable clutch discs, heavy flywheels, long shifter throws, and open differentials. The drivetrain transmits power to the wheels, but can also be a source of power loss when it is designed for comfort rather than performance. Everything on this page will help you improve your power delivery and driving experience by providing custom Limited Slip Differentials, Short Shift Conversions, Performance Clutch Discs, Lightweight Flywheels, and anything else your BMW needs to be the perfect driving experience.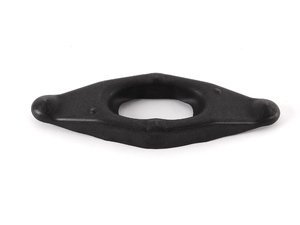 This is the factory clutch release fork for many BMW models with manual transmissions. The throw out bearing rides on the clutch release fork. While replacing other clutch components it may be a good idea to replace the forkalong with the throw out bearing.

This item fits the following BMWs:
1992-1998 E36 BMW 323is 323ic 325i 325is 325ic 328i 328is 328ic M3
1999-2005 E46 BMW 323i 323ci 325i 325ci 325xi 328i 328ci 330i 330ci 330xi
2001-2006 E46 BMW M3
1991-1995 E34 BMW 525i 530i 540i
1997-2003 E39 BMW 525i 528i 530i M5
2004-2005 E60 BMW 525i 530i
2004-3/2007 E60 BMW 545i 550i
2004-2010 E60 BMW M5 - only for SMG
2004-3/2007 E63 BMW 645ci 650i
2004-3/2007 E60 BMW M6 - only for SMG
2004-2005 E83 BMW X3 2.5i X3 3.0i
2000-2006 E53 BMW X5 3.0i
1996-2002 Z3 BMW Z3 2.3 Z3 2.5i Z3 2.8 Z3 3.0i M Roadster M Coupe
2003-2005 E85 BMW Z4 2.5i Z4 3.0i
2006-2008 E85 BMW Z4 3.0si Z4 M Roadster M Coupe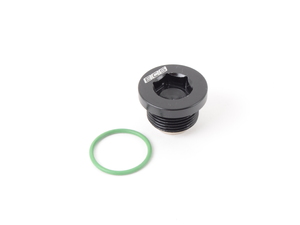 You use a magnetic drain plug for your engine oil, right? Why not apply the same proactive thinking to the differential too? This is a direct replacement magnetic differential drain plug for your BMW. It will catch and retain fine and larger metal particles in your diff oil. If you're proactive in your diff oil servicing, you will catch a minor issue long before it becomes a headache. Diff drain plug includes one sealing o-ring.