Looking for a BMW fuel pump, BMW gas cap or other BMW fuel system related items? You've found the right place. Your BMW fuel delivery system is a critical system, and any failure can rended your BMW dead in the water. Whether your fuel pump has stopped pumping, a fuel injector is clogged or not spraying, or your gas cap is either lost or not properly sealing, we likely have what you are looking for. We stock thousands of BMW fuel system parts so if you don't see what you are looking for, just give us a call.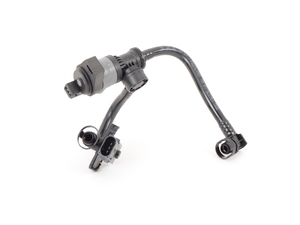 This part has been superseded to BMW Part <a&...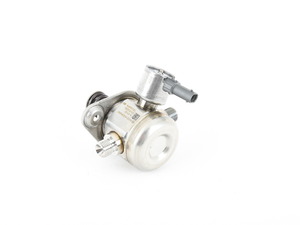 This is the updated high pressure fuel pump for BMW&#...

This is the updated high pressure fuel pump for BMW's with the N55 turbo engine.

When doing any sort of repair or maintenance there is no replacement for genuine factory parts. Turner Motorsport carries the Genuine BMW brand with pride and has the parts you need to complete your next project with confidence.

This item fits the following BMWs:
3/2012-2013 E82 BMW 135i 135is
2014+ F22 BMW M235i M235i xDrive
2014+ F23 BMW M235i
3/2012-2013 E92 BMW 335i 335xi 335i xDrive - Coupe
3/2012-2013 E93 BMW 335i - Convertible
2012+ F30 BMW 335i 335i xDrive - Sedan
2013+ F32 BMW 435i 435i xDrive - Coupe
2013+ F33 BMW 435i Convertible 435i xDrive Convertible- Convertible
2014+ F34 BMW 335i xDrive GT - Gran Tourismo
2014+ F36 BMW 435i Gran Coupe 435i xDrive Gran Coupe
3/2012-+ F07 BMW 535i GT, 535i xDrive GT
3/2012-3/2012+ F10 BMW 535i 535i xDrive
3/2012+ F12 BMW 640i 640i xDrive
2013+ F06 BMW 640i Gran Coupe 640i xDrive Gran Coupe
3/2012-+ F01 BMW 740i 740li 740li xDrive
2013+ E84 BMW X1 xDrive35i
4/2012-2013 E70 BMW X5 xDrive35i
4/2012-2013 E71 BMW X6 xDrive35i br>2014+ F15 BMW X5 sDrive35i X5 xDrive35d X5 xDrive35i X5 xDrive50i
2015+ F16 BMW X6 sDrive35i X6 xDrive35i X6 xDrive50i
4/2012+ F25 BMW X3 xDrive28i X3 xDrive28d X3 xDrive35i
2015+ F26 BMW X4 xDrive28i X4 xDrive35i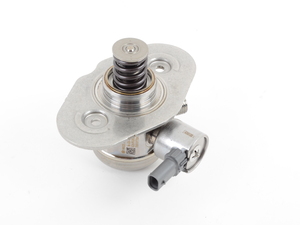 *Brand new HPFP - No Core Charge!*The High Pressure Fuel ...

*Brand new HPFP - No Core Charge!*
The High Pressure Fuel Pump (HPFP) is a point of weakness in many BMW engines and fuel systems. If this goes it will prevent your car from running or starting due to fuel starvation. Restore your fuel system's operation with high quality OEM Bosch fuel pump.
Bosch is one of the largest OEM producers of Genuine BMW and aftermarket parts in the world, providing parts for almost every major automotive manufacturer. Bosch has likely supplied many of the original electrical (and mechanical) parts for your BMW. Thanks to their quality, high durability, and reliability, you should expect a long service life from Bosch products.
As a leading source of high performance BMW parts and accessories since 1993, we at Turner Motorsport are honored to be the go-to supplier for tens of thousands of enthusiasts the world over. With over two decades of parts, service, and racing experience under our belt, we provide only quality performance and replacement parts. All of our performance parts are those we would (and do!) install and run on our own cars, as well as replacement parts that are Genuine BMW or from OEM manufacturers. We only offer parts we know you can trust to perform!
Fits the following BMW's:
F2X BMW 228i/iX
F3X BMW 320i/iX 328i/iX 420i/iX 428i/iX
F10 BMW 528i/iX
E84 BMW X1 28i/iX
F25 BMW X3 28i/iX
F26 BMW X4 28iX
F15 BMW X5 40eX
E89 BMW Z4 28i
---