Z3 3.0 Roadster & Coupe Brake Package (Front & Rear)
Whether you are replacing worn out stock parts on your Z3 3.0 liter, or want to improve your braking performance, this kit can be configured to suit your needs.
Brake Package FAQ
Brake Pad Buying Guide
Brake Rotor Buying Guide
The Z3 3.0 Brake Package includes Front and Rear brake rotors, front and rear brake pads, new pad wear sensors, rotor retaining screws, and one liter of ATE brake fluid (in your choice of yellow or blue tint). Stainless steel brake lines are optional (a great way to firm up your brake pedal and improve braking pressure).
This package only fits 3.0 liter Z3 roadster & coupe, as produced in 2000, 2001 and 2002. Do you have questions about brake pad selection? Feel free to give us a call!
T#:
1779
|
Part#:
TMS1779
This product is no longer available for purchase.
If you need help finding a similar product, contact us.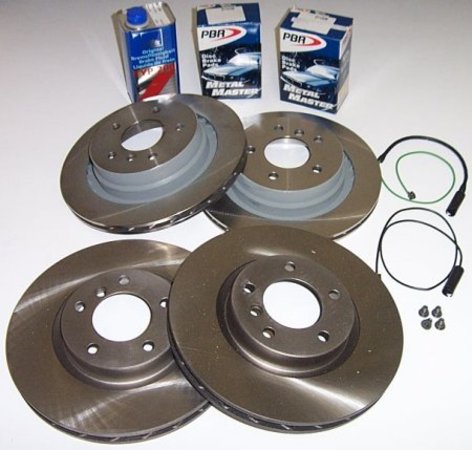 1 of