Building your perfect BMW is more than just adding horsepower and stiff suspension. Your drivetrain needs attention in order to deliver power effectively. Most BMWs feature comfortable clutch discs, heavy flywheels, long shifter throws, and open differentials. The drivetrain transmits power to the wheels, but can also be a source of power loss when it is designed for comfort rather than performance. Everything on this page will help you improve your power delivery and driving experience by providing custom Limited Slip Differentials, Short Shift Conversions, Performance Clutch Discs, Lightweight Flywheels, and anything else your BMW needs to be the perfect driving experience.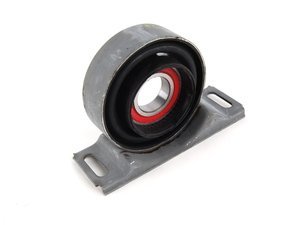 Replacement center support bearing for the driveshaft. Often the cause of annoying vibrations and clunking noises during take-offs.

This item fits the following BMWs:
1988-1991 E30 BMW 318i 318is 318ic 325e 325es 325i 325ic 325is M3
1989-1995 E34 BMW 525i 530i 535i M5
1988-1994 E32 BMW 735i 735il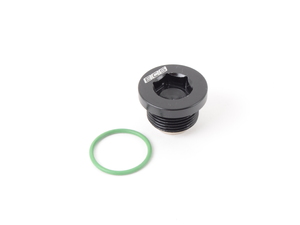 You use a magnetic drain plug for your engine oil, right? Why not apply the same proactive thinking to the differential too? This is a direct replacement magnetic differential drain plug for your BMW. It will catch and retain fine and larger metal particles in your diff oil. If you're proactive in your diff oil servicing, you will catch a minor issue long before it becomes a headache. Diff drain plug includes one sealing o-ring.