If you are rebuilding an axle or CV joint you will find all of the components here. Often, it is much more economical to simply rebuild a CV joint than to replace the entire shaft.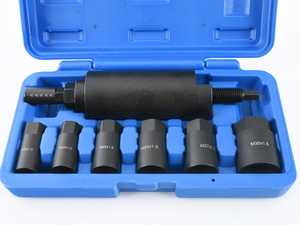 Inventory On Order, ETA Nov 3, 2021
Thin sockets included in this Bav Auto puller kit thread on to the axle shaft and pull the splined axle shaft into the hub. Can also be used to press wheel bearings onto the spindle shaft.