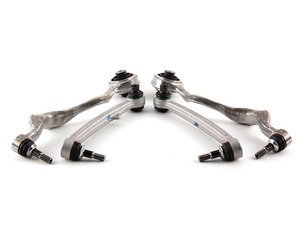 Inventory On Order, ETA Sep 1, 2021
The front upper and lower control arms from the E9X M3 are a direct bolt-in replacement upgrade for the stock parts on the non-M E90/E91/E92/E93 3-series and E82/E88 1-series. With the M3 components the fluid-filled bushings of the standard suspension are replaced with solid rubber cores or a sealed monoball-joint, making the suspension stiffer, more responsive, and longer lasting.

This package includes:
M3 front upper control arms (thrust arm, tension strut) (31102283575 and 31102283576)
The upper control arms eliminate the fluid-filled stock bushing which is very prone to leaking the fluid and cease being effective. The solid rubber M3 bushing is also a bit stiffer for more precise steering and control.
M3 front upper inner bushings (31102283579)
M3 front lower control arms (wishbone) (31102283577 and 31102283578)
The M3 lower control arm has a sealed inner bearing instead of the rubber-isolated stock bushing. The bearing allows the lower arm to rotate freely instead of binding up. It's also a bit longer and curved slightly to give more negative camber (adds .75 of negative camber).
Optional: M3 headlight adjusting rod (37142283867). This rod corrects the headlights for your ride height. The original non-M leveling rod will not work on the new M3 control arm. This rod is required on all cars with Xenon headlights but not needed for standard halogen lights.
With the added negative camber the steering is sharper and understeer is reduced. And the stiffer bushings and bearings deflect less which also improves steering feel and response. Since all of these parts are from the M3 there is no question on quality or longevity; no doubt as to their effectiveness or reputation. There's almost no downside to this upgrade. These are intended for street cars but even lightly tracked cars will see significant benefits to the handling and response.
We offer this package with the OEM TRW brand components or with Original BMW branded parts (stamped with TRW logo).

This M3 upgrade package fits the following BMWs:
2008-2012 E82 BMW 128i 135i 1M Coupe
2006-2011 E90 BMW 325i 328i 330i 335i M3 - Sedan
2006-2011 E91 BMW 328i - Wagon
2007-2012 E92 BMW 328i 335i 335is M3 - Coupe
2007-2012 E93 BMW 328i 335i M3- Convertible
2009+ Z4 BMW Z4 sDrive28i Z4 sDrive30i Z4 sDrive35i Z4 sDrive35is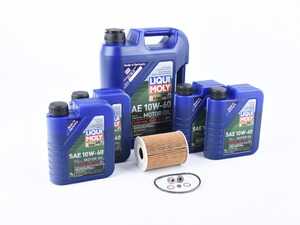 Expected Ship Date: Jun 24, 2021
Liqui Moly is an official sponsor of Turner Motorsport. We work closely with Liqui Moly to ensure your BMW is receiving optimal lubrication! Select your vehicle to make sure you are viewing the best Liqui Moly options for your application.
Includes:
9 Liters of Race Tech GT1 10w-60 Engine Oil
Mann Oil Filter Kit
Genuine BMW Oil Drain Plug & Gasket
Synthoil Race Tech GT1 is a modern hig performance engine oil formulated for engines that are experience extreme load pressures. Fully synthetic, the oil combines base oils and additives to provide exception lubrication and engine wear protection. This design and composition makes it a great choice to used for racing and other demanding needs. Great for both gasoline and diesel engines.
Liqui-Moly is a German chemical company that offers top of the line engine oils, additives, and car care products that are designed to extend the life of your engine and ensure the best lubrication and cleanliness off engine and transmission components possible. With more than 50 years of experience and reviews across the world from magazines and race teams, Liqui-Moly proves time and time again why they are one of the most innovative lead forces of performance automotive chemicals in the world.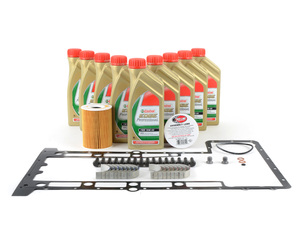 Inventory On Order, ETA Aug 9, 2021
Rod bearings should be replaced as a preventative measure before 80,000 miles. This package is the most complete rod bearing overhaul kit available and includes not just the latest BMW rod bearings and connecting rod bolts, but also everything else that should be replaced with the oil pan and front subframe off the car.
---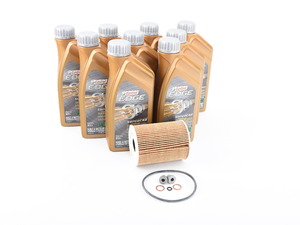 Expected Ship Date: Jun 25, 2021
When changing your oil, you want to make sure you are using the best. Turner Motorsport now offers our premium Castrol TWS Oil service kits to ensure you are getting the best products available for your routine oil services. Everything included has been specifically picked to ensure high quality and outstanding wear protection.
---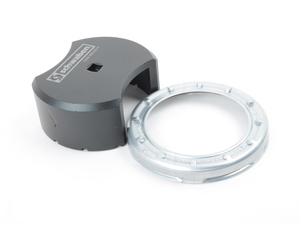 The fuel pump is held into the tank with a retaining lock ring. Most people would take an extension or punch and tap out the ring with a hammer. But that's the wrong way to do it. You could damage the lock ring, or worse, the tank itself. This handy tool is toothed to match the lock ring and takes a standard 1/2 drive ratchet or small extension. Twist the ratchet and the lock ring comes un-done cleanly and smoothly. A hefty tool that pays for itself over and over. Fits most BMWs from 1988-2013. Also has application for MINI and Porsche.
This metal screw ring tightens down to old the top of the fuel pump or fuel filter assembly dependent on model of vehicle.
Together they make this job simple and easy and ensure a tight fit with a new ring.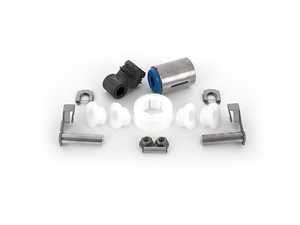 Tired of dealing with excess shifter slop and a mushy shifter? The Turner Shifter Rebuild & Upgrade Kits will restore your shifter's crisp feel and eliminate excessive movement that develops over time with wear. Included in this kit are all the common wear components and upgraded bushings that will give you a tighter shifting feel than traditional rubber bushings and will resist wear significantly longer.
This kit is perfect to restore your driving pleasure and will be the last shifter rebuild you will ever need!
See the included components under Kit Contents below.
---