E46 M3, MZ3 S54 Supersprint Section 1 Metallic Sport Cats
Free ground shipping! 
Supersprint sport cats for the E46 M3 are designed to work with their cat-less headers or to replace factory Euro cats. The Supersprint sport cats are much freer-flowing than a traditional stock cat. With less restriction, less effort is required to move the exhaust gasses which will free up horsepower and torque. This cat section will mount to the Supersprint headers (p/n 044901) and then to a section 2. This section is built with O2 sensor bungs pre-installed after the cat if you wanted to extend your stock post-cat O2 sensors (however, special software may still be needed). Note the direction of the front flanges - they have to match the orientation of your existing header flanges.

Supersprint exhaust is widely recognized as the leader in complete exhaust system upgrades - extremely high quality, well designed for optimal flow, and amazing sound. Even at a premium price Supersprint is an unbeatable exhaust system because every aspect is done to such a high level. A Supersprint exhaust rewards you with a terrific sound, long lasting construction and excellent fitment. The Supersprint sound is very 'European' which fits the sporting sophistication of BMWs perfectly. Most systems are also modular - sections can be added or removed to custom tailor the exhaust sound to your preferance. Aside from 'Race' systems, their mufflers meet European noise laws so you get a refined and tuned sound without being excessively loud. Most Supersprint systems are built with larger diameter piping to improve exhaust flow which helps the engine do less work and make more horsepower! Supersprint exhausts generally run at a premium over other systems but no other system on the market can match their quality, performance, or reputation!

Supersprint metallic sport catalytic converters are sourced from HJS of Germany. For 30 years HJS has been supplying motorsports teams with sport cats when rules required them. HJS is now a worldwide leader in sport cat technology and performance. Rally cars, German DTM, and Formula 3 all rely on HJS for clean, reliable horsepower. Supersprint works closely with HJS to spec a catalytic converter that is correct for the vehicle and engine package. This allows for a substantial increase in flow but which, at the same time, keeps the environmental specs within European limits. With any high-flow catalytic converter, special software or other work may be required to keep emissions fault codes and check engine lights from displaying. Supersprint catalytic converters are sold for track and other off-road uses only.
section:section 1 with metallic sport cats
connects to:Euro headers, Supersprint Euro headers, and stock section 2 or Supersprint section 2
material:T304 stainless steel
This product modifies (but does not remove or defeat) emissions equipment. For this reason this product may not be CARB compliant, and therefore not emissions legal in some states. Consult local laws and regulations in your area. For more information on this product, feel free to contact our sales department.


This item fits the following BMWs:
2001-2006 E46 BMW M3
2001-2002 Z3 BMW Z3 M Roadster M Coupe

Supersprint
1 of
2 of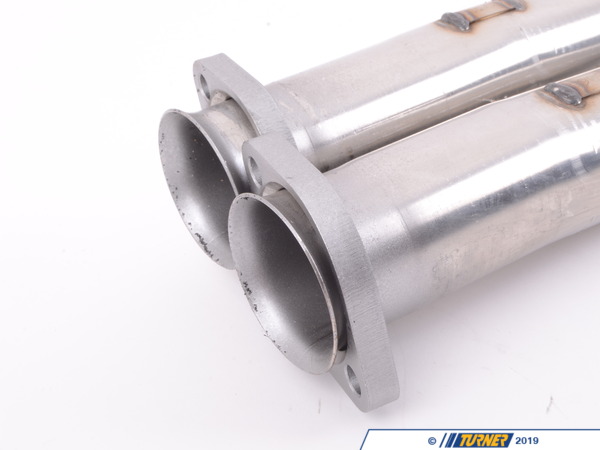 3 of
4 of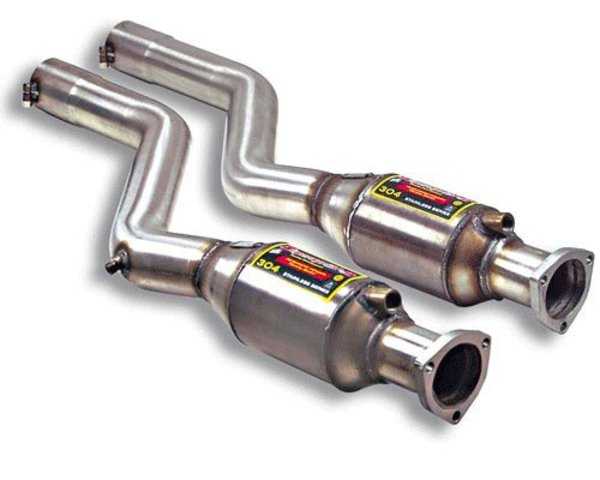 5 of