Part of owning a BMW is the relationships we develop with our cars through years of driving pleasure and maintenance services alike. It is critical to guarantee the job is right the first time. With recommended OEM supplied components and by following the maintenance schedule, your BMW is sure to continue giving you years of enjoyment on the street or track. All the filters, service kits, service manuals, fluids, and more are right here to help keep your BMW in perfect shape.
Turn your oil drain plug into an effective metal particle filter! This drain plug fits virtually all BMWs, and has a SUPER strong magnet built into it's tip, trapping iron and steel contaminants and safely removing them from the circulation.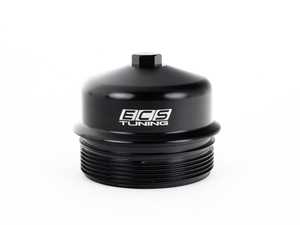 This cap is designed to use the original O-ring seal so no special parts are required. The satin black anodize blends in with the rest of your engine bay making this a smart and subtle upgrade. Made in the USA!