Installing aftermarket suspension on your BMW can trigger fault codes and lights from the EDC (electronic damping control) system. EDC Cancellation kits eliminate these codes for a more OEM+ installation.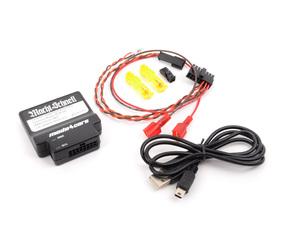 For those wanting to move away from EDC for aftermarket suspension systems or coilover setups, the EDC monitoring can be a bit obtrusive as this type of monitoring is no longer required – resulting in numerous error messages thinking the system has malfunctioned. This EDC Emulation Module installs in less than 15 minutes and will fully emulate a fully active EDC environment when activated. Module can be activated/deactivated by via the integrated mini USB port within the module housing.

The Macht Schnell EDC Emulation Module is possible of the following features:

The ability to run aftermarket racing suspension/coilover setups in which EDC monitoring is not required
Compatible with iDrive and non-iDrive systems
Easy 15-minute installation process with no wire cutting
Proper emulation of the EDC monitoring system
No dealer visits or coding required after installation
Completely removable at any time

Note: The Macht Schnell EDC Emulation Module will disable the EDC monitoring system supplied by BMW. Once disabled the behavior of the car will change and the driver will need to adjust his/her skill and technique. For this reason, this module is not intended for street vehicles and its use may result in injury or even death if proper conditions and procedures are not followed.
Will not work on vehicles equiped with BMW's Dynamic Drive system.

This item fits the following BMWs:
2008-2011 E90 BMW M3 Sedan
2008-2013 E92 BMW M3 Coupe
2008-2013 E93 BMW M3 Convertible
2006-2010 E60 BMW M5
2006-2011 E63 BMW M6
2007-2013 E70 BMW X5 3.0si X5 4.8i X5 xDrive30i X5 xDrive35d X5 xDrive35i X5 xDrive48i
2008+ E71 BMW X6 xDrive35i X6 xDrive50i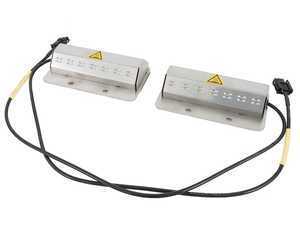 Inventory On Order, ETA Oct 4, 2021
The öhlins EDC Cancellation Kit for Road & Track deactivates control lamps and error reports when electronically adjustable OEM suspension is replaced by a mechanical system. The cancellation kit is just plugged into the original suspension controls. No further programming is needed.
Included:
1 Cancellation Kit
Installation material (if needed)
Mounting instruction
You can find mounting installation instructions HERE.
Fits the following BMWs:
2008-2013 E9X BMW M3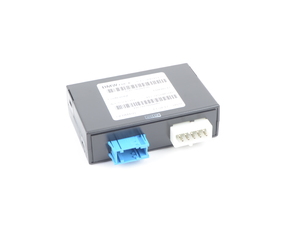 For vehicles with production date up to 03/2008

Expected Ship Date: Sep 30, 2021


Genuine BMW Edc-K Control Unit
This item fits the following BMW Chassis:
E60 M5,E63 M6,E63,E65,E90,E92,E93


---