Turner Motorsport Front Hub Extenders (Pair)
Hub Extenders are the solution that no one else has! BMW wheels must fit on a hubcentric lip to be securely (and safely) mounted to the hub. But with a 3, 5, 8, or some 10mm spacers on a lip measuring no more than 11mm that presented a huge problem - there would be no lip left over for the wheel to rest on! As one of the world's leading BMW tuners and race teams, we came up with a way to extend the lip and get back the lost surface area for the wheel to safely mount on. Our Hub Extenders are the first of their kind.

Hub Extenders fit where the stock dust cap is usually fitted on the front wheel hub. Pop out the dust cap and tap the Hub Extender into its place. It becomes an extension of the original lip. These will only work on the front hubs of the cars listed below because the rear hub is tapered inside (narrows down). These will not work with Xi AWD models because the front axle shaft protrudes through the hub. With Hub Extenders in place you can use nearly any flat wheel spacer - 3mm, 5mm, 7.5mm, 10mm, or possibly more without worrying that the wheel will not be securely seated. This is perfect for wheels that have chamfers on the back of the wheel that don't match up to existing spacers (Kosei K1 spacers for example).
Turner Hub Extender Features --
+ hub extension makes flat spacers a true hubcentric fitment
+ precise tolerance fitment thanks to CAD process and CNC mill machine
+ aerospace grade aluminum  light weight but very strong with a high resistance to corrosion
+ additional military-spec hardcoat for further corrosion resistance
+ stealthy black color with laser engrave Turner logo
+ Turner Motorsport track and street tested!
+ Made in the USA
Wheel Limitations. Special consideration needs to be taken since wheel design and manufacture differ from brand to brand. The key dimension is the dept of the center bore. Some wheels won't work with larger spacers and a Hub Extender because of the additional protrusion into the center bore. Please measure your wheel to make sure it can accommodate an extra 2.5-5mm of hub extending into the center bore. Click here for a diagram.
Hub Limitations. BMW has multiple hub designs but not all are compatible with our Hub Extenders. The inside lip of the hub must be flat and smooth for at least 13mm (the depth our Extender fits into the hub). Some BMW hubs have a bowl shape or have tapered inside walls which will prevent the Hub Extender from seating all the way. Remove the hub dust cap to check before opening your Turner Hub Extenders.

This item fits the following BMWs:
2014+ F22 F23 BMW 228i M235i
1988-1991 E30 BMW M3
1992-1998 E36 BMW 318i 318is 318ti 318ic 323is 323ic 325i 325is 325ic 328i 328is 328ic M3
1999-2005 E46 BMW 323i 323ci 325i 325ci 328i 328ci 330i 330ci M3
10/2013+ F30 BMW 320i 328i 335i - Sedan
10/2013+ F31 BMW 328i - Wagon
10/2013+ F34 BMW 328i - Gran Turismo
10/2013+ F32 BMW 428i 435i - Coupe
10/2013+ F33 BMW 428i 435i - Convertible
10/2013+ F36 BMW 428i 435i - Gran Coupe
1982-1988 E28 BMW 524td 528e 533i 535i 535is M5
1989-1995 E34 BMW 525i 530i 535i 540i M5
1982-1989 E24 BMW 633csi 635csi M6
1988-1994 E32 BMW 735i 735il 740i 740il 750il
1995-2001 E38 BMW 740i 740il 750il
1990-1999 E31 BMW 840i 840ci 850i 850ci 850csi
1997-2002 Z3 BMW Z3 1.9 Z3 2.3 Z3 2.5i Z3 2.8 Z3 3.0i M Roadster M Coupe
2003-2008 Z4 BMW Z4 2.5i Z4 3.0i Z4 3.0si Z4 M Roadster M Coupe

Turner Motorsport
T#:
210
|
Part#:
TWH9905001
Made to work in conjunction with wheel spacers 10mm and smaller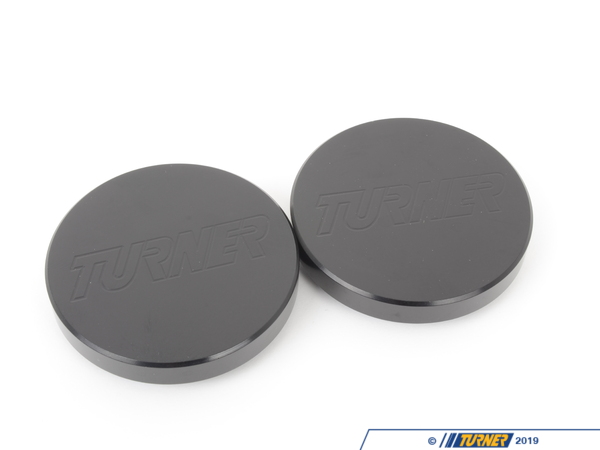 1 of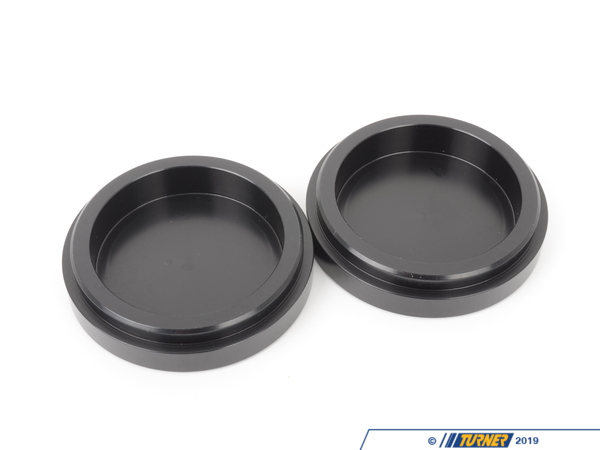 2 of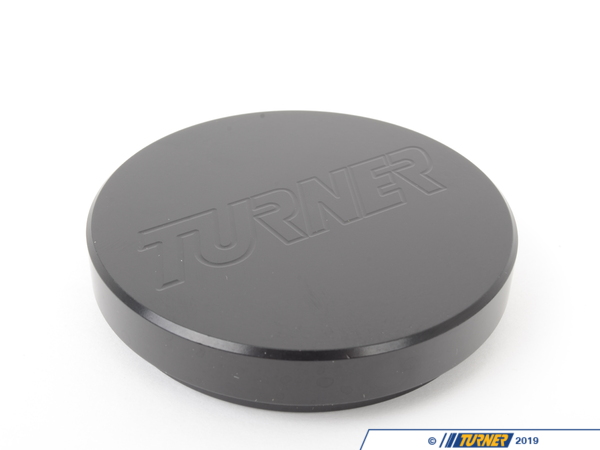 3 of
4 of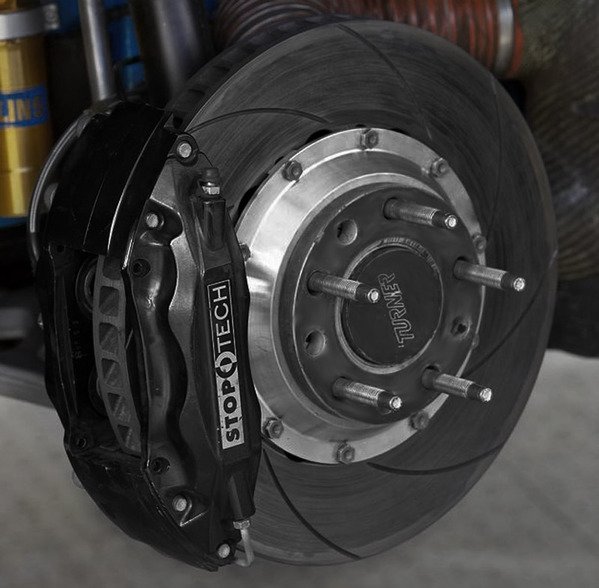 5 of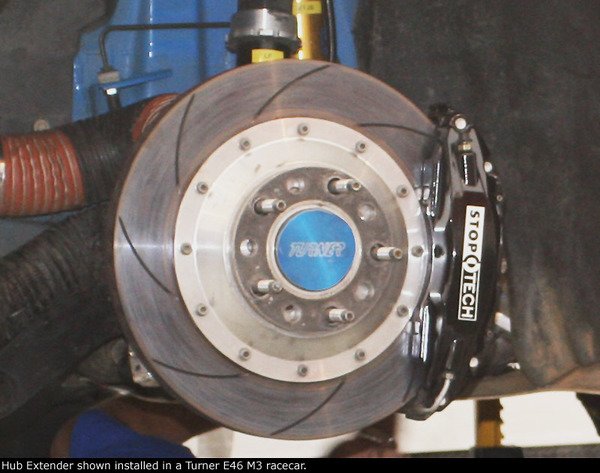 6 of