Turner Motorsport Solid Aluminum Transmission Mount Set - E34 E36 E39 E46 E82 E90 E92 Z3 Z4
If allowed in the rules these solid aluminum transmission mounts offer many advantages over a urethane or Delrin mounts. It's no wonder that these mounts have found their way into the top BMW racers in the country. These are machined from solid aluminum and have zero deflection, engine torque will cause a rubber or urethane mount to flex or deflect allowing more torque to passed through the drive line (instead of being wasted winding up the mount). This puts the shift linkages in better consistent alignment. And unlike rubber or urethane the aluminum has zero wear and is not affected by leaking oil or other fluids so this is likely the last set of transmission mounts you will ever need. We very strongly recommend using the solid transmission and engine mounts together as a complete kit, mixing a rubber mount with a metal mount will cause undue stress on the mounting points and will lead to a failure. We never advise using a solid mount unless a corresponding solid mount is also used.

These are a no-compromise design for all-out racing use, full solid aluminum mounts should not be used on street-driven cars since there is no material to absorb vibration making these quite harsh for regular street use (track cars don't care about noise).
Product features and benefits:
Crisper throttle response, positive shifter location, direct power transfer
Precision machined billet 6061-T6 aluminum housing
Grade 10.9 stud - fear not, big turbo owners
Engineered in-house and made in America
This item fits the following BMWs: 
1989-1995  E34 BMW  525i 530i 535i 540i M5 
1992-1998  E36 BMW  318i 318is 318ti 318ic 323is 323ic 325i 325is 325ic 328i 328is 328ic M3 
1997-2003  E39 BMW  525i 528i 530i 540i M5 
1999-2005  E46 BMW  323i 323ci 325i 325ci 328i 328ci 330i 330ci M3 
2008-2012  E82 BMW  128i 135i 1M Coupe 
2006-2011  E90 BMW  325i 328i 330i 335d 335i - Sedan 
2006-2012  E91 BMW  328i - Wagon 
2007-2013  E92 BMW  328i 335i 335is - Coupe 
2007-2013  E93 BMW  328i 335i - Convertible 
1997-2002  Z3 BMW  Z3 2.3 Z3 2.5i Z3 2.8 Z3 3.0i M Roadster M Coupe ​

Turner Motorsport
T#:
397210
|
Part#:
017730TMS03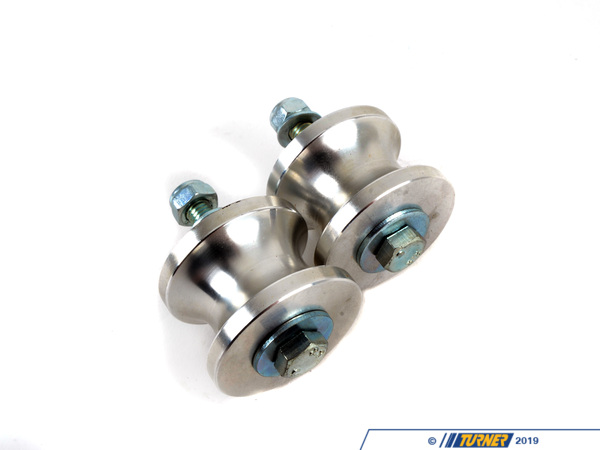 1 of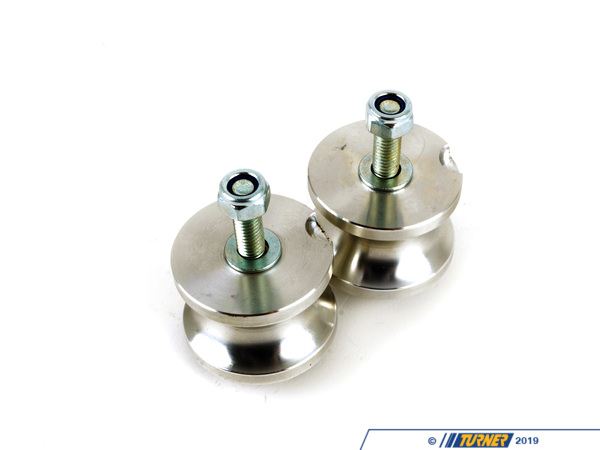 2 of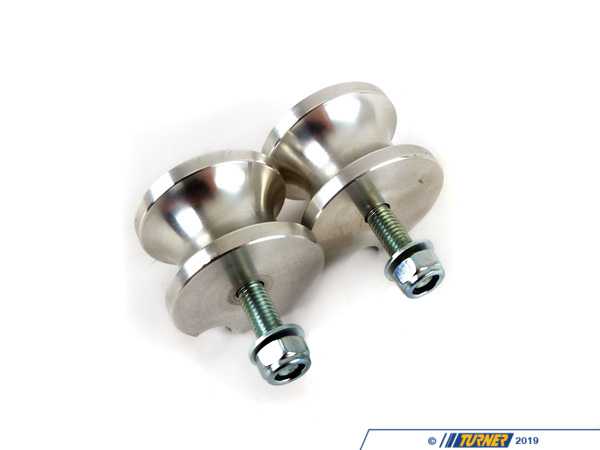 3 of