IRP Universal Hydraulic Handbrake Fly-Off #1 - Black
Hydraulic handbrakes are a necessity for any track car that will be drifted or will need the rear brakes isolated for any reason. The stock hand brakes aren't nearly powerful enough to apply the force needed for ample stopping power due to their drum brake design, the brake cable tends to stretch and snap over time, and if the button accidentally catches, the hand brake may lock of the wheels longer than desired.
With a hydraulic brake handle, greater force can easily be applied, there is no stretch and unreliable components, and there are no buttons that could cause unforeseen issues.
IRP has concentrated on creating extremely reliable and rugged handbrakes that will stand the test of time, taking a beating, and keep on going.
The handle and frame are made of high quality, lightweight CNC-machined aluminum that has been anodized for protection and better styling. The master cylinder chosen for this handbrake is the .625" Wilwood cylinder for both low cost and a proven reliability.

T#:
401444
|
Part#:
IRPHB-1B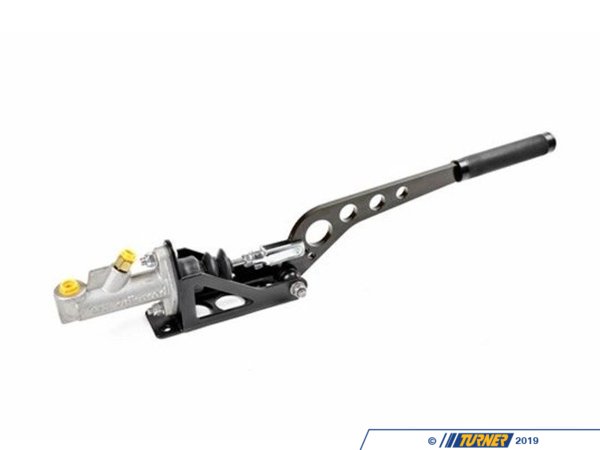 1 of