Sabelt FIA Approved 6-Point Saloon Rally Racing Harness
Sabelt is a global leader in development and manufacture of original equipment car seats, seat belts, and motorsport products for racing activities. Through advanced and extensive crash test simulation, they are able to offer products that are proven to achieve the highest level of performance and safety. 

Sabelt FIA approved racing harnesses are designed in a variety of configurations to suit your exact need and vehicle. Found in some of the fastest competition vehicles in the world, you can rest assured that you're being held securely by some of the finest belts available. Made by hand in Italy, quality and consistency are second to none. Whether you choose a four or six point, with aluminum or steel hardware each belt is designed to hold up to the rigors of the racetrack and to perform flawlessly in the event of a collision.
Features:
Shoulder straps: full 3'' width - aluminum lightweight adjuster 
Shoulder fixing: snap hook - tribar 
Lap belts: full 3'' width - aluminum lightweight adjuster Pull Up-snap hook fixing 
New compact buckle designed with crotches slots integrated to main body 
Crotch straps: 2'' width - snap hook / tribar fixing

Sabelt
T#:
552658
|
Part#:
SAFIACCA3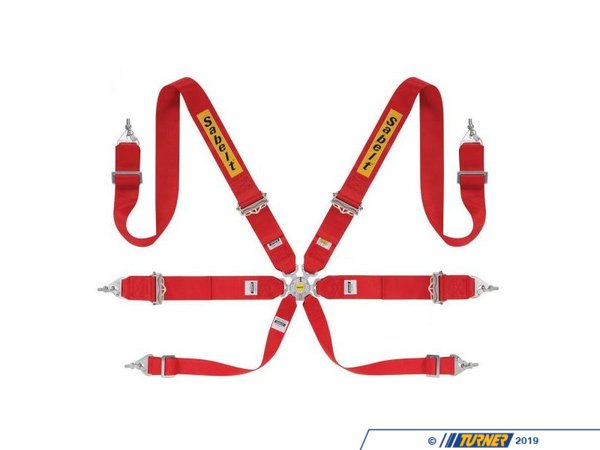 1 of
Select Options Red

Direct Ship Black

Direct Ship Blue

Direct Ship