Careers at Turner Motorsport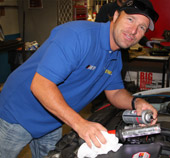 Turner Motorsport Inc. is one of the leading BMW performance tuners in the world. Based in Amesbury, Massachusetts along the scenic North Shore of Boston, Turner Motorsport specializes in providing parts and tuning products for BMWs driven both on the street and track. Featuring a broad range of products from vendors around the world, we provide customers with quality products at competitive prices and with excellent service.
Turner Motorsport is an Equal Opportunity Employer (EOE). Qualified applicants are considered for employment without regard to age, race, color, religion, sex, national origin, sexual orientation, disability, or veteran status.
There are currently no positions available at this time.

Keep checking back!