Turner Motorsport Street/Track Front Fixed Camber Plates - E24, E28, E30
One of the tricks for getting your BMW to handle better is to add negative camber to the front wheels. This will put more of the tire's width in contact with the ground during cornering. With more rubber there is more grip. BMWs typically have less camber in the front to create understeer. But if you're running a stock setup on the track or autocross you are giving up speed and time as the front tires run out of grip sooner than they should.

These fixed steel camber plates for your E30/E24/E28 will add 3/4 degree of negative camber and will reduce understeer during hard cornering and save the outside edge of your tire. These plates mount to the top of the upper strut bearing and relocate the top of the strut further in. Combine these with the BMW offset upper strut bearings for even more negative camber. These are the perfect camber solution when adjustable plates are not allowed in your class. We used these in our ultra-successful J-Stock suspension as they maximize the available camber in the tire well when using the large, stock-diameter springs.
Instructions for Turner E30 Front Fixed Camber Plates

This item fits the following BMWs:
1984-1991 E30 BMW 318i 318is 318ic 325e 325es 325i 325ic 325is M3

Turner Motorsport
T#:
3553
|
Part#:
TSU3080459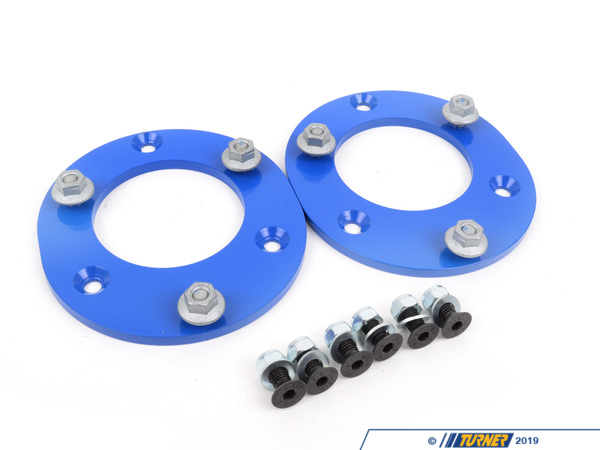 1 of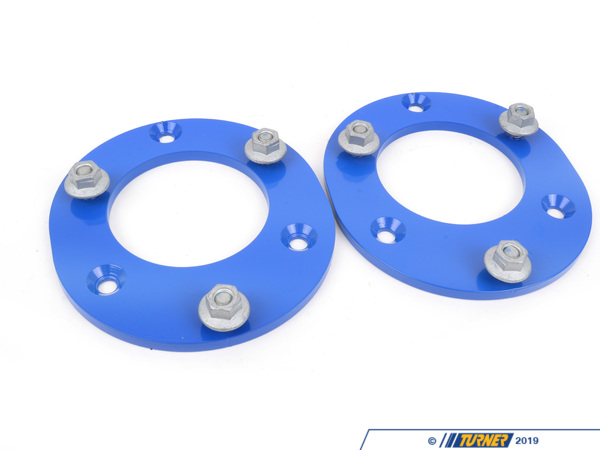 2 of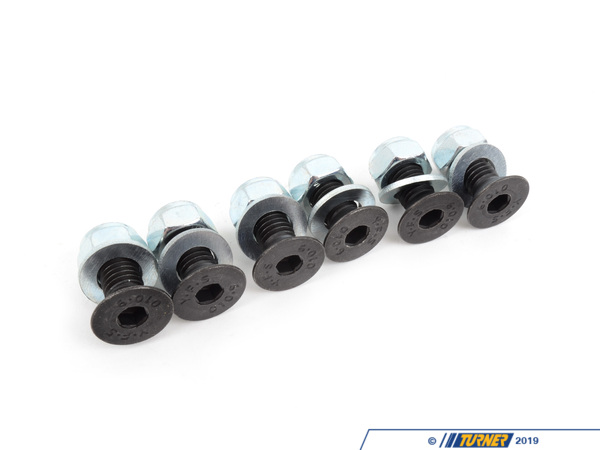 3 of
4 of