E46 M3 Shark Injector V2.0 Performance Software
Shark Injector V2.0 Performance Software includes:
Excellent horsepower and torque gains
Faster and smoother throttle response
Top speed limiter removed
Extremely easy to install/uninstall
Reversible and reusable
Elevated 8,250 RPM rev limiter
Compatible with 91 octane; 93 recommended
Sport Mode Memory Function - retains last setting on each startup
Performance software is a must-have upgrade on your E46 M3 and you won't find an easier and better software solution than the Shark Injector. This device plugs into the car's diagnostic port and flashes new performance files into your car's engine computer (ECU). There's no removal of the ECU and shipping, no cables, no laptop required - only a battery charger! Installation takes just a few minutes and your engine will perform like never before.
Building on the super-simple-to-use original Shark Injector, our new V2.0 capitalizes on this simplicity while heightening the driving experience with more power! Have a tune from the previous Shark Injector version - and want more power? Upgrades from Shark V1.0 to V2.0 are available. Give us a call and we'll be happy to discuss upgrades.
Our newest M3 performance software was developed on the dyno to create maximum power and torque using premium 91 octane fuel and revising the torque limiters in the ECU, although even more power is to be had using 93 octane fuel. The software makes changes to the ECU's maps and algorithms for fuel injection, ignition timing, VANOS and camshaft movement, and transitional fueling. We modify the maps for part throttle and full throttle so you get better response and more torque at all RPM, with serious power to be found over 4,000 RPM. By fine tuning these maps we've been able to improve the S54 engine beyond what BMW did by making more power and torque and a smoother-running engine. The top speed limiter is removed, and rev limiter lifted to 8,250 RPM.

E46 M3 Dyno
Power and Torque Gains
Stock software: 283 whp / 232 wtrq
Shark Injector V2.0: 301 whp / 243 wtrq
Peak gain 18whp and 11wtq
(note: the max gain (biggest improvement) is 22whp at 6400 RPM, with 16wtq at 5600 RPM)
The Shark Injector plugs into the diagnostic port inside the E46 cabin. With the battery charger supplying power, press the Upgrade button and within minutes the ECU is reflashed with the new performance tune. No other software product on the market comes close to how easy it is to install. You can use the Restore button to re-install the stock BMW software at any time. Detailed instructions are included. Other tuners require you to remove the ECU and ship it to them or use a laptop to read and write a new file. The Shark Injector is ready to install right out of the box!
Looking to maximize your power gains? Add a Turner IAT Relocation to combat power-robbing heat soak - the only true plug-and-play solution available. Heat soak is a real plague on consistent power for a stock or tuned vehicle. Click here to read more about our IAT relocation kit.
Shark Injector installation instructions
Shark Injector FAQ
This item fits the following BMWs:
2001-2006 E46 BMW M3 (US models only) 

Shark Injector
T#:
557212
|
Part#:
N4S54MV
1 of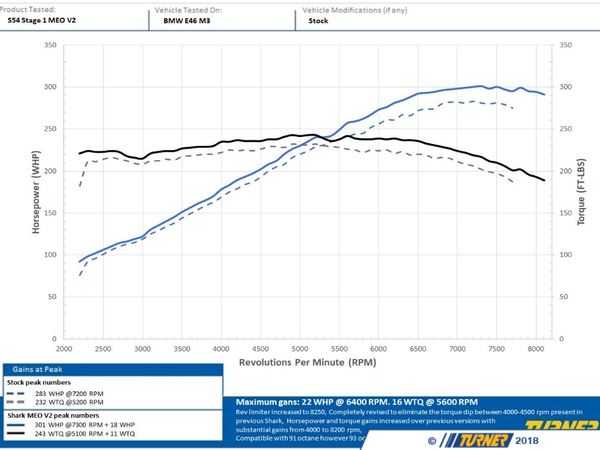 2 of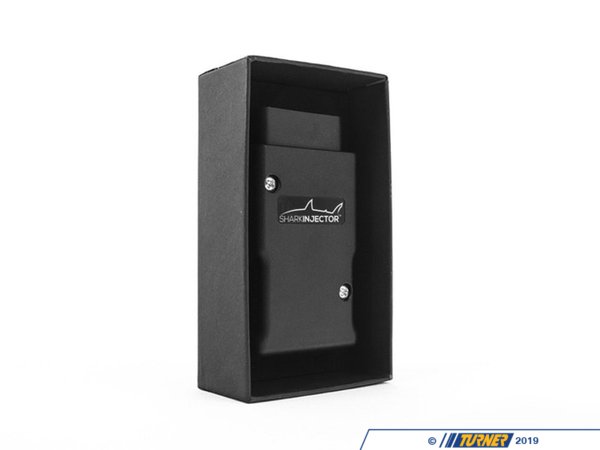 3 of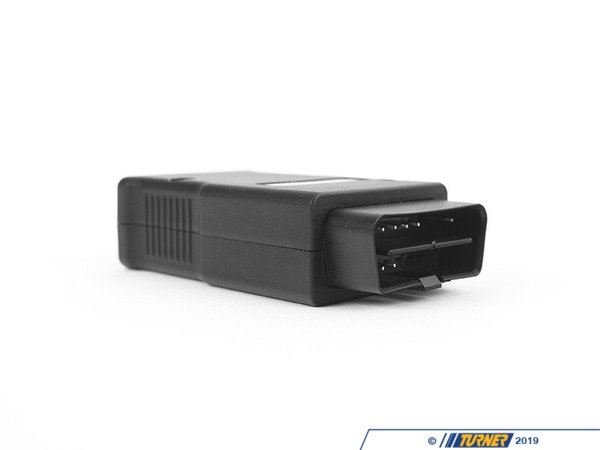 4 of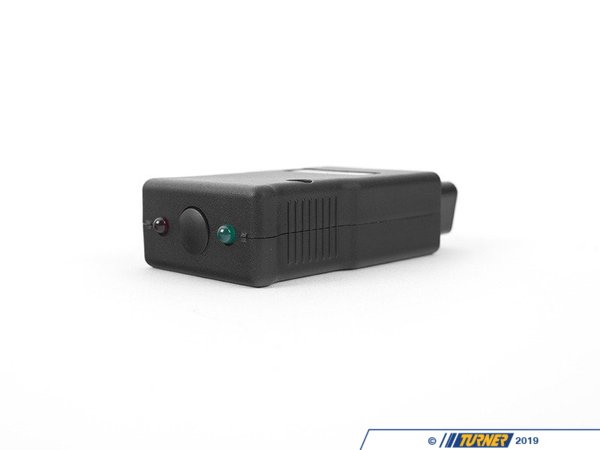 5 of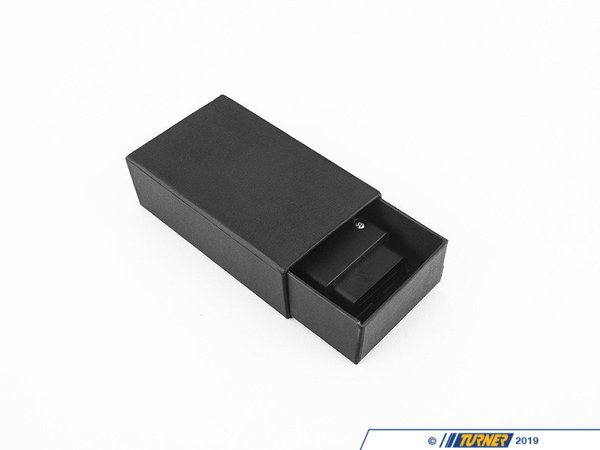 6 of
Select Options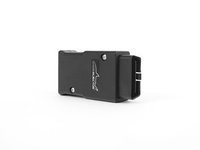 E46 M3 Shark Injector V2.0 Performance Software

In Stock
Yes, please.

On Order, ETA Jul 7, 2020 No, thank you, heat soak hasn't bothered me.