Turner Motorsport Racing News & Press Feed
Turner Motorsport Ready for Another 10 Hours of Racing at Road Atlanta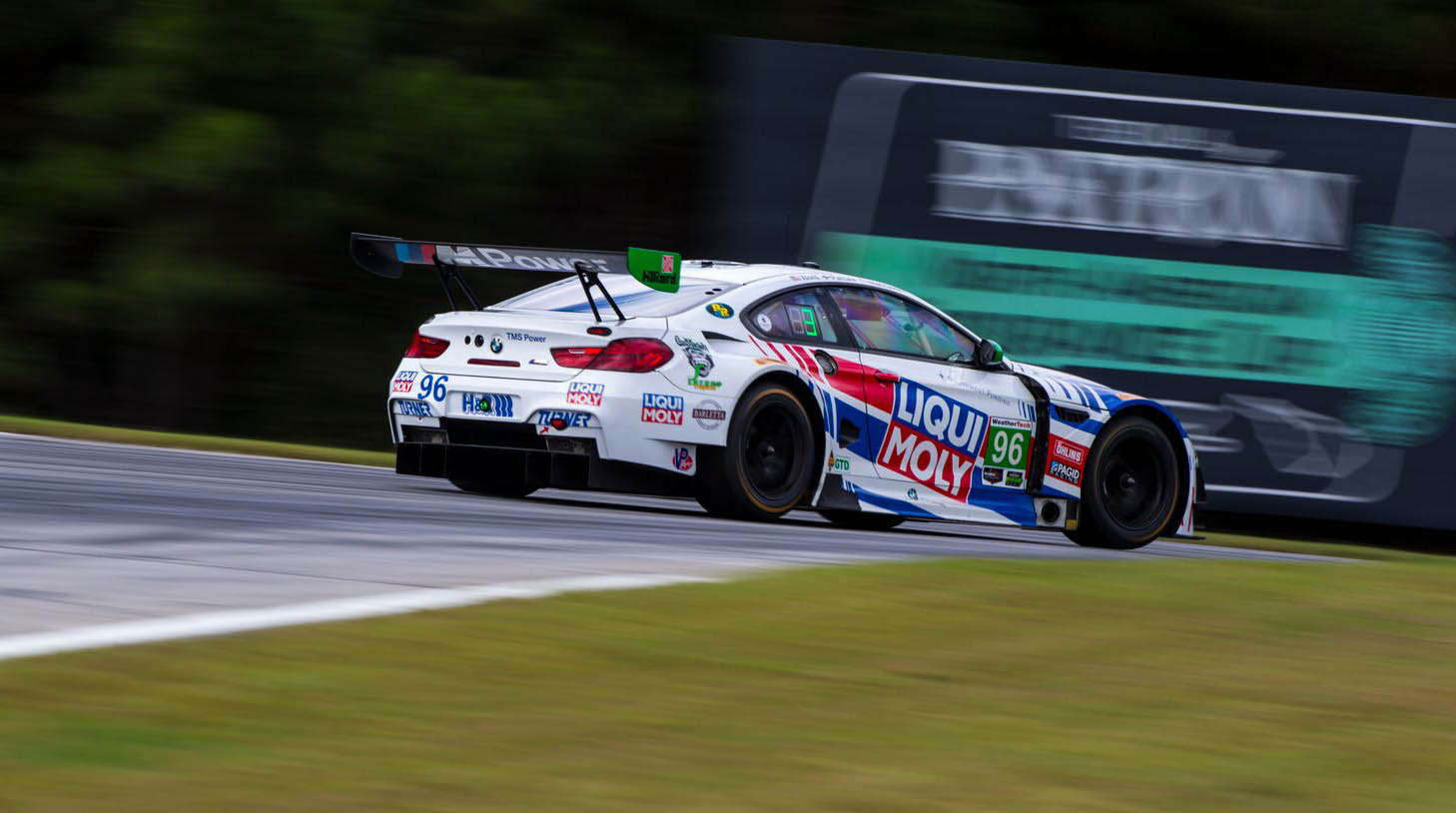 (FOR IMMEDIATE RELEASE)
Turner Motorsport Ready for Another 10 Hours of Racing at Road Atlanta
Amesbury, MA. -- September 3rd, 2020 --
Following a successful and dare we say "unprecedented" weekend at the Michelin GT Challenge at VIR, the Turner Motorsport team looks to carry the momentum into this weekend's race at Road Atlanta for the Michelin Endurance Challenge Weekend. Between the IMSA WeatherTech Championship race (GTD #96 BMW M6) on Saturday, September 5 and the IMSA Michelin Pilot Challenge race (GS #95 and #96 BMW M4's) on Sunday, September 6, the team will race for 10 hours.

IMSA WeatherTech SportsCar Championship - GTD #96

Reunited like a 90's boy band, Bill Auberlen, Robby Foley and Dillion Machavern team up once again in the #96 Liqui Moly BMW M6 GT3 to reprise their driving duties and look for another endurance race win at Road Atlanta for the Six-Hour race . These guys are no strangers to victory lane here as the trio collected both the GTD Class win at last fall's Petit Le Mans, a victory that would set Bill Auberlen up to tie Scott Pruett for the most wins in IMSA. Previously held at Watkins Glen International in late June, the Six Hours of The Glen was just one of many races rescheduled and relocated by IMSA earlier this summer due to the COVID-19 pandemic. Back in 2018, Dillion Machavern and the Turner Motorsport team picked up the GTD Class win at the iconic 6-hour race.

With the recent win at VIR just 2 weeks ago, the team has moved up in the 2020 IMSA SportsCar Championship GTD Class standings, now in 4th place and only 8 points out from the class leader(s).

Qualifying for GTD the #96 Liqui Moly BMW M6 GT3, will be streamed live on IMSA.com on Friday at 6:35 P.M. ET.

The green flag for the IMSA GTD race will drop on Saturday at 11:35 A.M. and will be streamed LIVE on TrackPass with the first hour of broadcast on NBCSN. Complete broadcast details for the six-hour race are below:

U.S. Television Coverage (All Times ET):
Saturday, September 5
11:30 AM – 12:30 PM NBCSN
12:30 PM – 2:30 PM NBC Sports App / TrackPass
2:30 PM -6 PM NBCSN


IMSA Michelin Pilot Challenge - GS #95 & #96

Because these guys practically share everything except their fireproof Nomex underwear, Bill Auberlen and Robby Foley will also share the #95 BMW M4 GT4 in the IMSA Michelin Pilot Challenge race on Sunday. Their recent win at VIR moved the team up 6 spots and they now sit in 6th place in the Championship. As they have done throughout the season, Foley will qualify and start the 4-hour race and Auberlen will finish.

In the sister car, coming off a third place finish at VIR, Vin Barletta and yes, Robby Foley (we can't keep him out of a car – he gets anxious ) will also be behind the wheel of the #96 BMW M4 GT4 and will be joined by experienced racer, Andrew "Pinky" Pinkerton . Pinky will drive the long middle stint of the 4 hour race and Foley can rest up for the finish.

"First off, I have to thank Will Turner, Vin Barletta, and Robby Foley for welcoming me into the Turner Motorsport team and trusting me with their iconic number #96 BMW. It would be tough to imagine a better team and car to make my IMSA debut with. I can't wait to get started on Friday at Road Atlanta."

Live streaming of IMSA Michelin Pilot Challenge (Our M4 GT4 #95 and #96) will be on TrackPass @ 12:10 p.m. ET on Sunday, September 6.

Thanks again to all our sponsors for keeping us fast, safe, and able to compete for podiums.

#TacoTaco




2020 Partners: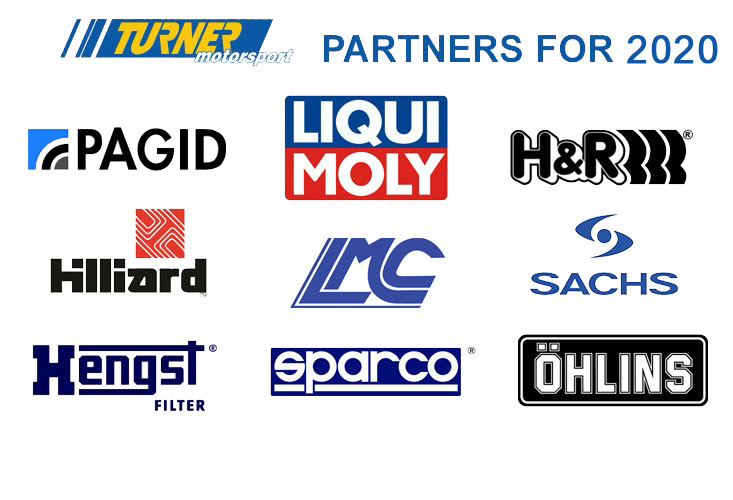 Stay connected. Follow us on Facebook & Twitter to get up to the minute updates from the race track.
About Turner Motorsport

Turner Motorsport is the leading BMW tuner in North America, bringing technology and expertise from the racetrack to the street for over two decades. Since 1993 the Turner Motorsport Team has competed in over 380 professional races, winning seven professional racing championships in four different series since 2003. The most recent being the 2014 Team Championship in the GTD-class of the TUDOR United SportsCar Championship. Their success is passed into every component that Turner Motorsport designs and sells through their comprehensive website and performance showroom. Our Race Team, R&D Engineers and Sales Team work together, ensuring practical knowledge and state-of-the-art engineering flow in both directions. Few companies in North America can claim such a close relationship to what they sell and what they race.


---
Links

LIQUI MOLY - A German Lubricant Company and Official lubricant of Turner Motorsport
TurnerMotorsport.com - Parts, Performance & Service Parts for BMWs
TurnerService.com - Service, Performance & Maintenance for BMWs
IHG Rewards Club - The World's Largest Hotel Loyalty Program
H&R Springs - Premium Quality Suspension Components
PAGID - Motorsport and High Performance Brake Products
1620 Workwear - American Made Workwear and Gear

Weathertech SportsCar Championship Homepage

---
Press Inquires please Contact

Jay Baier
Director of Marketing
email: jbaier@turnermotorsport.com
phone: 978-388-7769 ext. 630